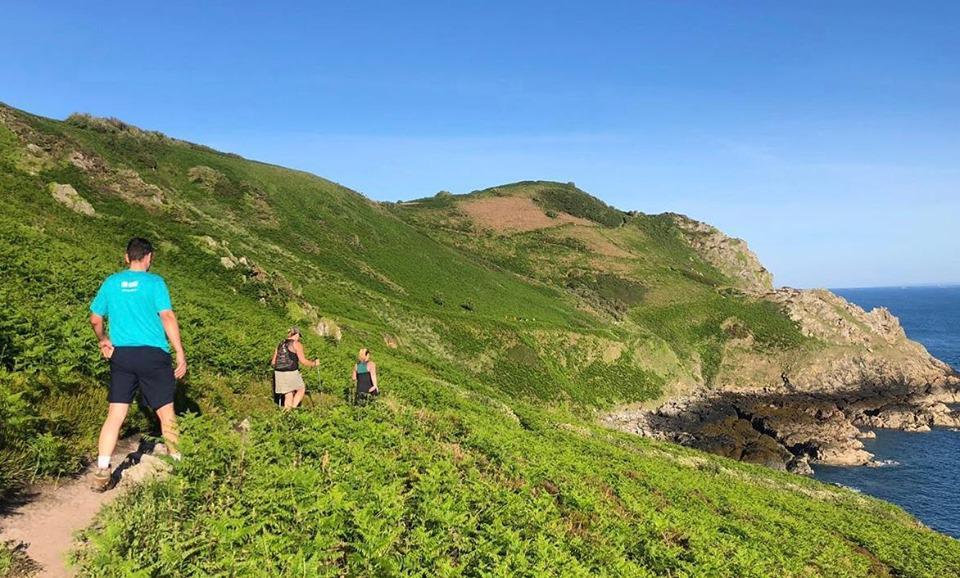 Ross Fearnley was first to cross the finish line. He completed the 48.2 coastal challenge in eight hours and 19 minutes.
Organisers say more than a 1,000 people - aged 8 to 80 - took part.
Some had come from as far as the USA, Australia, the Netherlands, Germany, Belgium and the UK.
Team RBSI Finance were the first relay team home in 7 hours and 37 minutes.
Jake Crichton says there were 50 relay teams, and 200 parents and children involved in the Lieutenant Governor's Walk which took on the first leg from the harbour to St Catherine's.
Rita Hill took part in her 22nd Island Walk, while Claire Pedley completed her 20th consecutive coastal challenge.
An app could be introduced next year to improve timings and statistics as well as providing gps and map tracking.
Photo credit: Island Walk Jersey