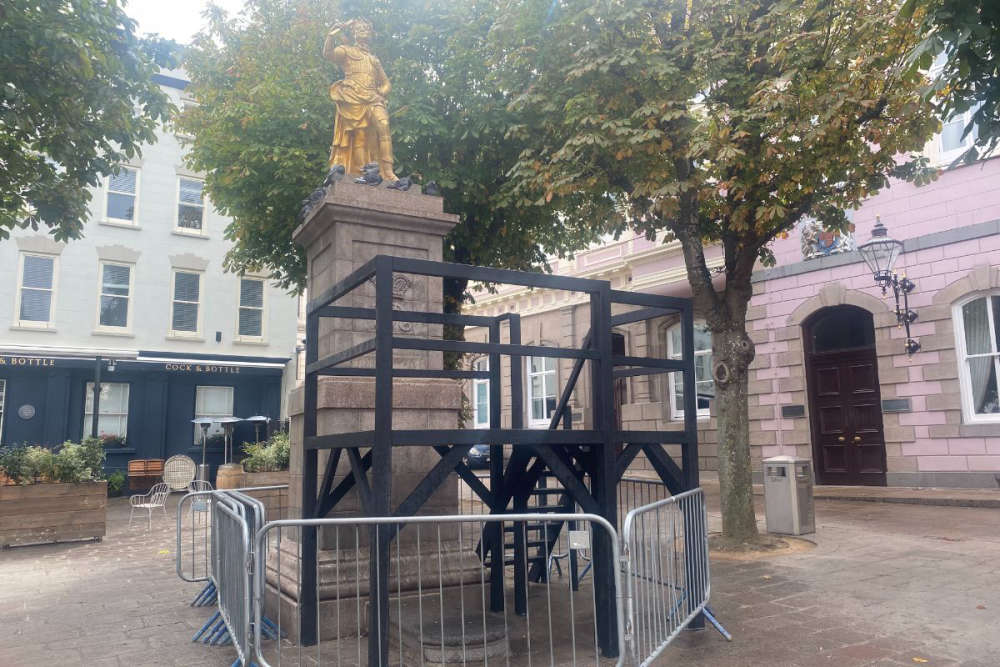 The Royal Square will be the scene for the Proclamation of the new King on Sunday (11 September).
Following the formal Proclamation of the King in London on Saturday, the Devolved Assemblies and Crown Dependencies, including Jersey will follow on Sunday.
The ceremony will include a special sitting of the States Assembly at midday to receive the Proclamation, which will be read by the Bailiff.
That will be followed at 12.30pm by the public Proclamation in the Royal Square.
The Proclamation will be registered in the Royal Court and that will be symbolised by the firing of a 21 Gun Salute from the Glacis Field.
For those unable to get to St Helier, the ceremony will be streamed live online and be shown on screen at St Ouen, St John and Grouville Parish Halls.
Flags, which are flying at mast during the period of national mourning, will be raised for the Accession Council on Saturday.
They should be returned to full-mast from 9am on 10 September and then be lowered again at 1pm on Sunday.