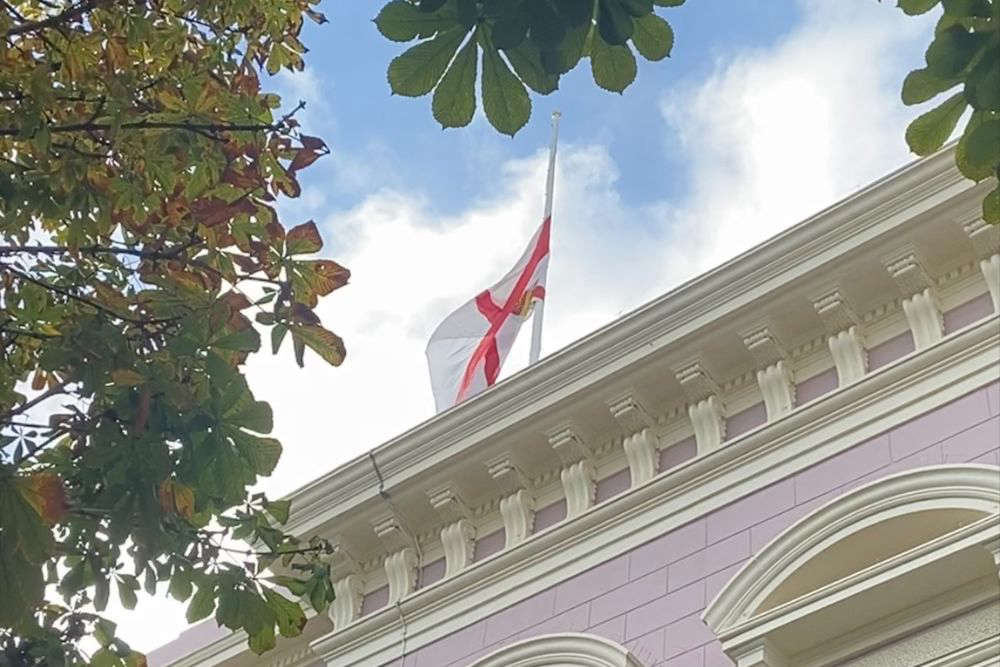 Flags are being flown at half-mast and islanders have begun laying flowers in Jersey's Royal Square.
Floral tributes can be laid in front of a portrait of the Queen that has been placed on the steps of the Royal Court building.
Channel 103 spoke to Islanders about their reactions to the Queen's passing.
"Tears of joy in June, and now tears of sorrow in September."
"Last night I had champagne, for her passing, and to celebrate King Charles III, long may he reign, and may William reign as well."
"I'm absolutely devastated, the greatest loss of this age, she was a mother, a grandmother, and our Queen, and now she's gone."
"I'm very sad, she was an old lady, the same age as my parents, it's just very sad."
"She was a wonderful lady, and now she's with her husband."
"[I'm feeling] a little bit deflated, having only know her as my monarch for 67 years of my life, I'm deflated."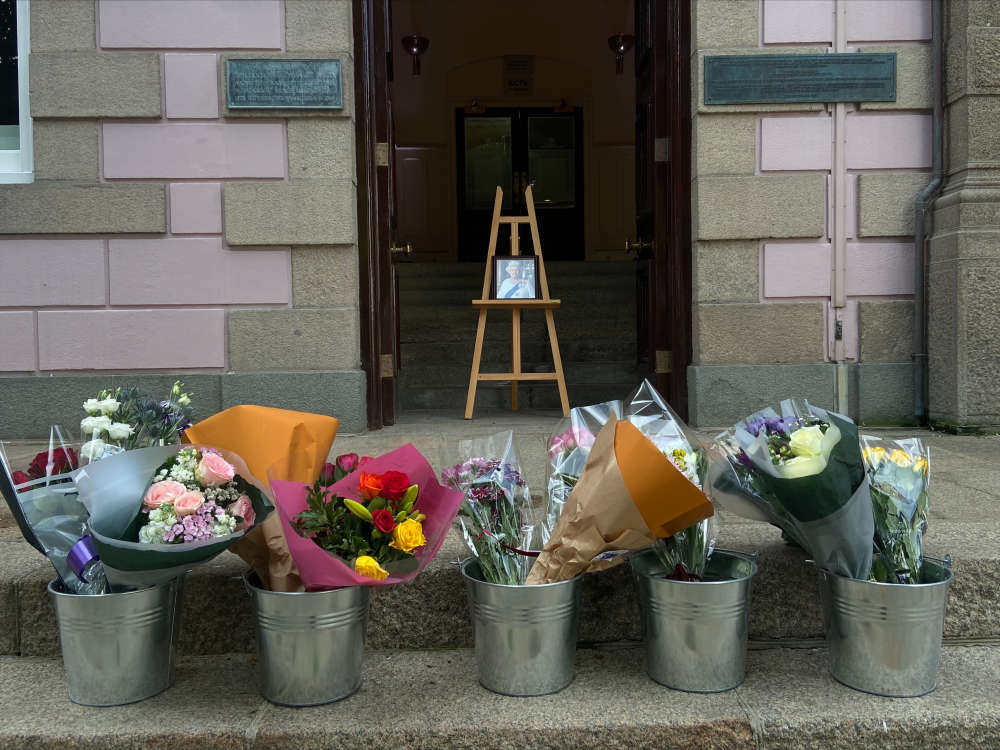 14 books of condolence will open at midday. There will be one at each parish/public hall, at the Royal Court and at the office of the Lieutenant Governor.
Some Islanders, and town hall staff, spoke with Channel 103 about the reasons they are signing the book, and why people should go down.
"The least I can do is actually sign something to say thank you for being there for us."
"It's just a very special moment to take the opportunity to thank in words, and emotions, how much her reign has meant."
"I think its a really good did idea to come down, and share to your memories, I was lucky enough to meet the Queen twice."
"She was like the mother of the nation, and its to share your respects really, and its a good for the general public to come down, and share their respects."
"She was a very very special lady, and she carried herself with such dignity, so I would advise anyone who wants to sign the book of condolences to come and do so."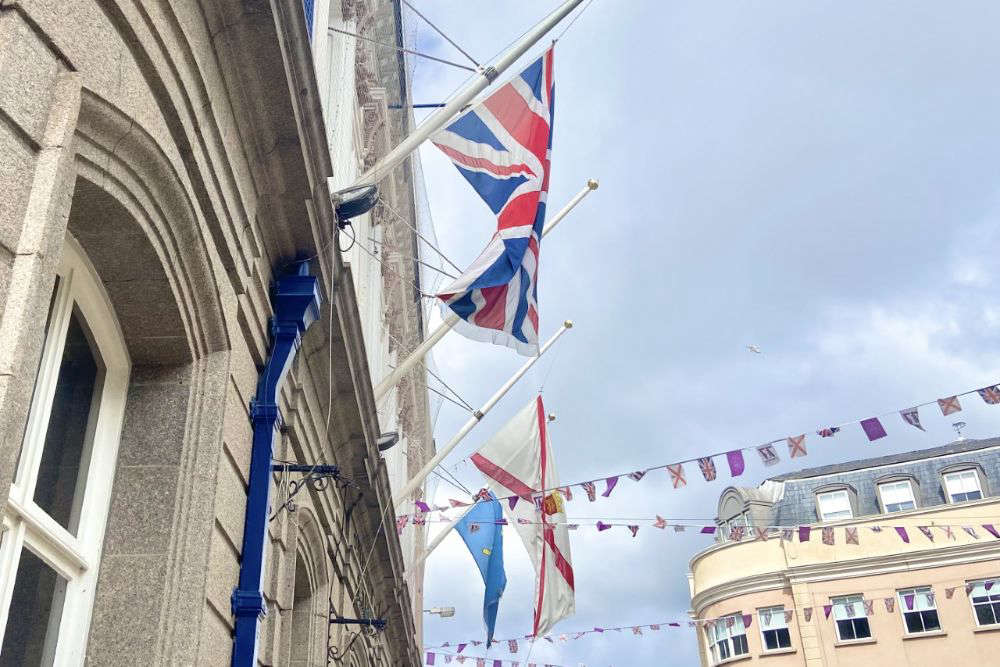 At midday, bells will be rung from churches across the island.
A 96 gun salute will be fired from the Glacis Field at 1pm.
One shot will be sounded for each year of the Queen's life, at ten second intervals.
At 3pm, there will be a special sitting of Jersey's States Assembly, where politicians will pay their respects.
A canon will be fired at 3.05pm to mark a minute's silence. A second cannon will sound at 3.06pm from the ramparts at Fort Regent.
The Bailiff has asked that all public places of entertainment, sports fixtures, and public events observe a one minute silence before they start.
"We have largely left it in the discretion of the organisers, to decide whether it is appropriate if their event carries on and what form that event that should take.
All we have asked and the Royal Household has asked is that it is marked by a minute silence and due deference is paid to the fact it is taking place shortly after the death of the sovereign."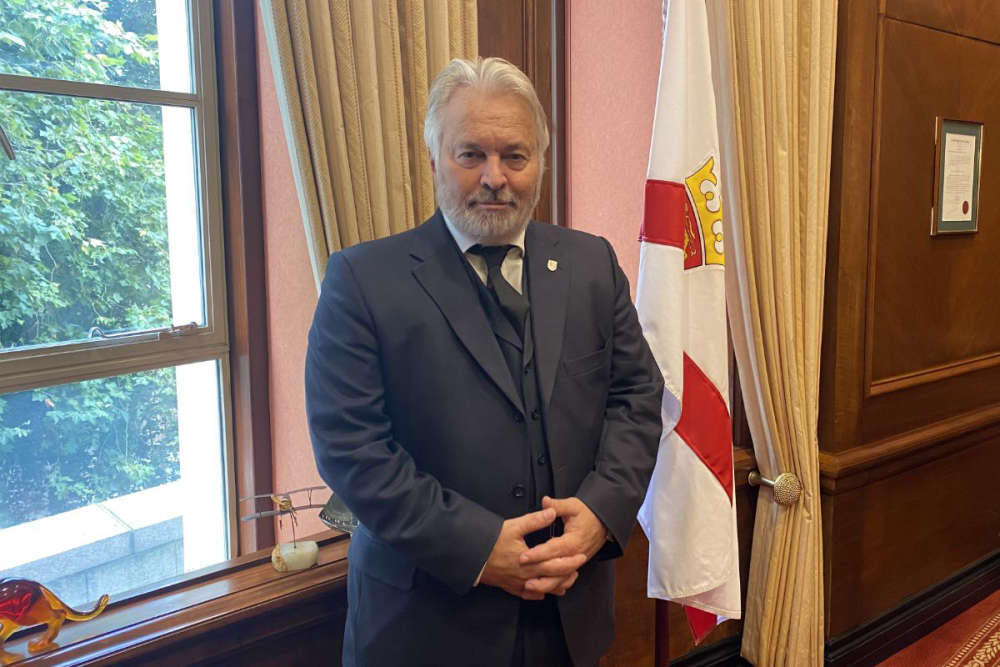 Sir Tim Le Cocq says he felt an overwhelming sadness and sense of personal loss on hearing of Her Majesty's death:
"She's the only sovereign many have known - unless you were born before 1952 you have always been an Elizabethan. I
don't think we should underestimate the real sense of loss that her passing will create across the nation and also in the island. this is a real loss that people will feel personally and quite keenly. There will be a transitional period where we come to terms with that."
The organisers of Run for Kezia, taking place on Saturday (10 September) with 650 runners signed up, to raise money for mental health charities in memory of 14 year old islander Kezia Mason, have announced it is still going ahead.
A minute silence will be held beforehand.
We have made the decision to continue with Run for Kezia having sought official guidance. This run is dedicated to the memory of Kez and is aimed at raising awareness of the importance of good mental health. pic.twitter.com/90eegZ26Jz

— Run for Kezia (@Run4Kezia) September 9, 2022