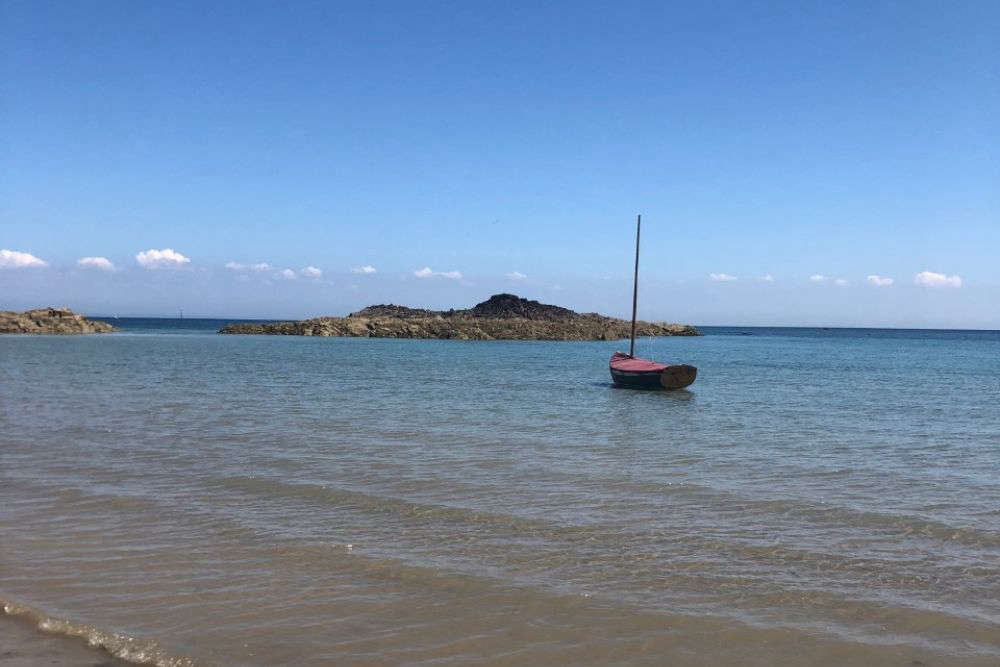 We're being advised to prepare for potentially record-breaking temperatures this week, with highs of 32 Celsius forecast.
Jersey Met's prediction is just one degree short of the hottest ever June day when the mercury hit 33 degrees.
The heat has been building this week, with highs of 26°C expected on Wednesday and 28°C on Thursday.
The sun has been gracing us all day, while the temperature is on the rise, reaching 24.3°C today at Maison St Louis Observatory and expected to be higher again tomorrow! 🥵 Just remember to drink plenty of water and stay out of the sun during the hottest part of the day. pic.twitter.com/ULvYOXzzgw

— Jersey Met (@Jersey_Met) June 14, 2022
On Friday (17 June) warm air travelling up from France is expected to send temperatures soaring above the 30°C mark.
Public Health has issued warm weather advice and says islanders should take 'sensible precautions' against heat exhaustion, heatstroke, and dehydration.
"With temperatures set to rise in the coming days and as we enter the summer season, it is vital that Islanders, especially those at risk, take the necessary precautions when out and about. Those at greatest risk include elderly people, babies, and young children as well as those with a serious chronic condition such as heart or breathing problems.
I urge Islanders to stay out of the sun during the hottest part of the day and to check up on friends, relatives, and neighbours who may be less able to look after themselves." - Grace Norman, Deputy Director of Public Health.
Advice includes:
Shutting windows, pull down the shades, blinds, or curtains to keep your rooms as cool as possible.
If possible, staying out of the sun for long periods and avoid the hottest part of the day
Wearing sunscreen and hats when outside
Having cool baths or showers
Drinking plenty of water. Avoid tea, coffee, and alcohol
Wearing loose, cool clothing
The JSPCA is advising dog owners to be aware of the signs of heatstroke and says not to walk their pet during the hottest part of the day.
After Friday's peak, temperatures are expected to fall back to 27°C on Saturday and 22°C on Sunday with the risk of showers, some thundery.