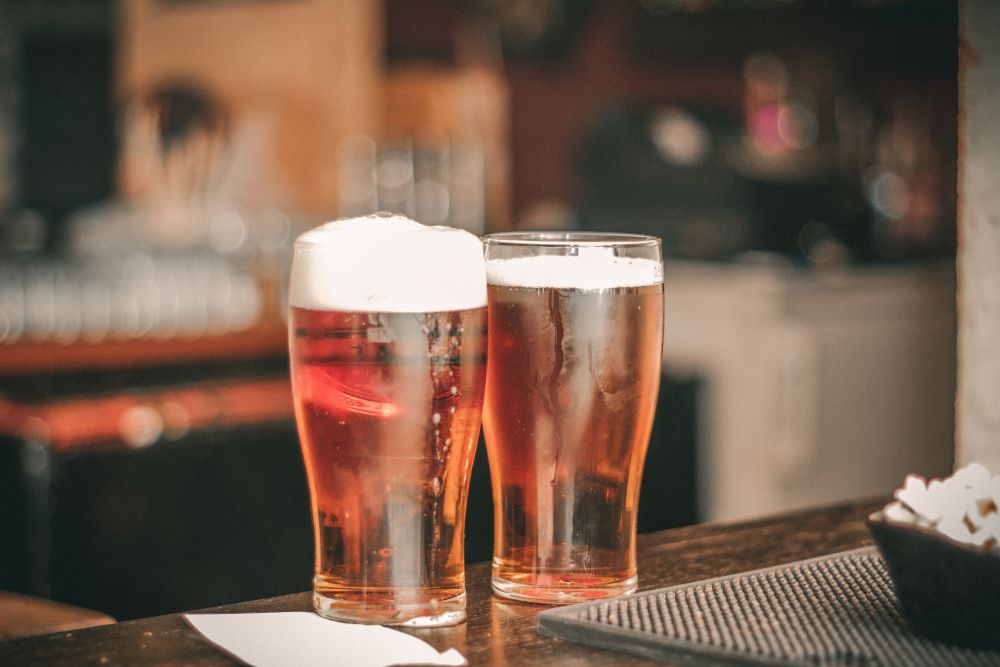 The CEO of the Jersey Hospitality Association says he is truly disgusted after hearing multiple reports of islanders playing the rules and blackmailing venues.
Simon Soar has spoken out on Twitter after the first weekend back for pubs and restaurants since late November.
Rules were put in place when hospitality reopened a week ago today. They include wearing masks when not eating or drinking, only having alcohol with a main meal, and not staying for longer than two and a half hours.
Channel 103 saw an email sent to JHA members last week warning them not to try bending the rules, or attempting to exploit any loopholes in the guidance.

Simon Soar tweeted on Sunday night to say, while he continues trying to help the industry to adhere to the rules, he is disgusted to hear reports of the public playing them and threatening venues over them.
While I continue to do my best to aid my industry in adhering, when I hear multiple reports of the public playing the rules and threatening/blackmailing venues over all of this I am truly disgusted. As if our industry hadn't suffered enough

— Simon Soar (@SimonSoar) February 28, 2021
Thank you Johnno. I'd rather that wasn't necessary and people just stuck to the guidance. It's not a time to push it, we will be back to normal a lot faster if we accept what we are meant to enjoy right now rather than trying to have everything and more

— Simon Soar (@SimonSoar) February 28, 2021
In an interview with Channel 103 this morning Mr Soar said he's been told about customers demanding more drinks after finishing their meals or to stay at their table beyond the permitted time.
"The pressure that puts on them, especially when they are in such a front-facing role and they are seen as the face of these businesses - I think people need to be aware that these guys have had a very, very difficult time. Being closed for half of the last year does take its toll on people, especially when you are not sure how your industry is going to hold up, so the last thing they need is guests becoming aggressive as well."
Covid Support Team officers are out checking on businesses to make sure they and islanders are complying with the guidance.
Carolina Maffia has urged anyone who sees breaches to report them to [email protected]
More police officers were out this past weekend to help manage any incidents relating to the reopening of pubs and restaurants.
We're told they checked 164 premises -mainly in the town centre - and made 28 reassurance patrols of public spaces. Words of Advice were issued nine times, but no arrests were made linked to the reopening of the hospitality sector.
"The vast majority of people and premises were adhering to the law and government regulations, however, there were some who were not. Information concerning this small number has been fed back to the relevant agencies for further follow-up." - So JP
On Friday, Dr Ivan Muscat issued his own plea for islanders not to use the reopening of pubs and restaurants as an excuse to mix in groups of more than ten.
One St Helier publican took to Facebook to shed light on the pressures of the past week: