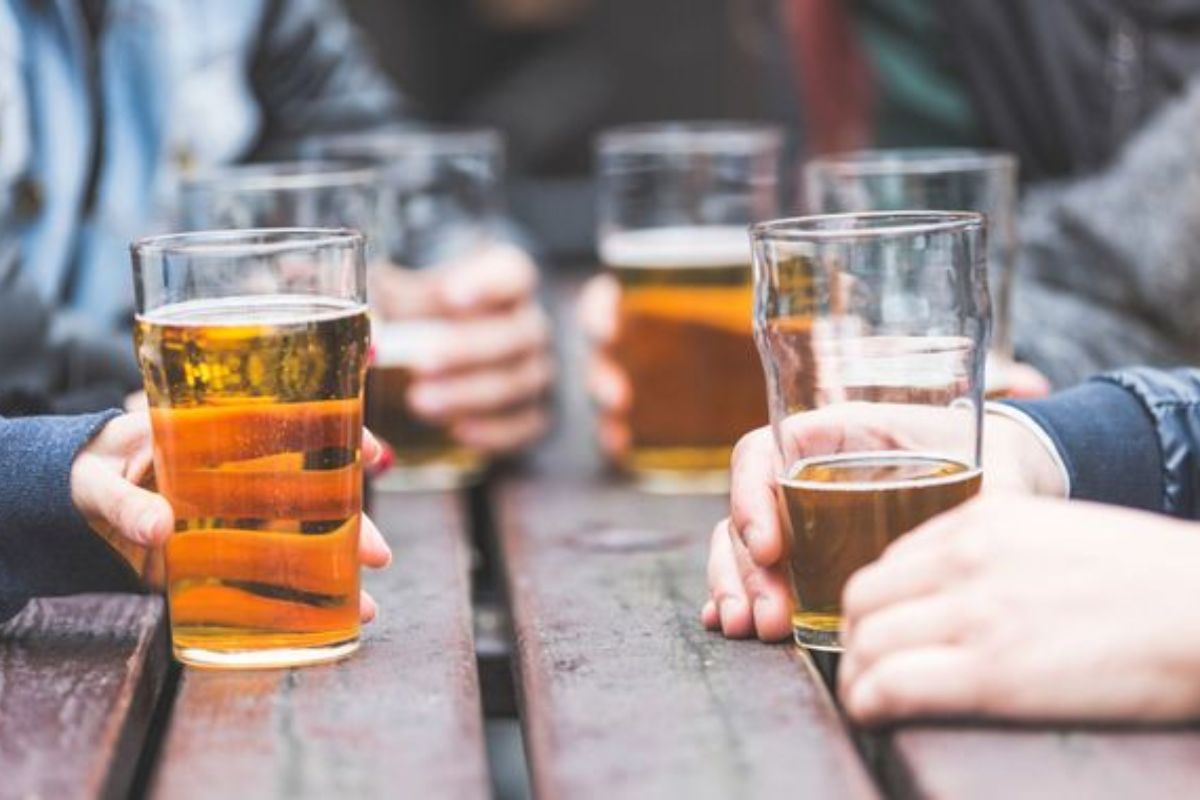 The Chief Executive of the Jersey Hospitality Associations says he's 'a little bit disappointed' with the government's decision to tell hospitality venues that they have to close earlier every day from Friday 20 November.
They will have to call last orders 10pm and customers must leave the premises no later than 10:30pm.
It's one of the new government measures introduced to try and limit the ever-increasing number of Covid-19 cases on-island. Another is to limit reduce formal gatherings to 20 people and informal gatherings to ten people.
The JHA's Simon Soar says a lot of work has gone into keeping the likes of pubs safe.
"We are not the cause of this (virus) spreading and we have more measures in place to manage it and keep a clean and safe environment than almost any other business out there.
"Our frustration is there, but at the same time we do understand that we are seeing an increase in (coronavirus case) numbers and if it stops us going into a second lockdown, we have to accept that that is what has to be done to get us through at this stage."
A similar curfew was introduced in England and Wales in late September.
However that has been criticised by many UK hospitality businesses, who argue that is only encouraging more household mixing.
The incoming curfew and the gathering rule change is just a couple of new measures coming into force this week in Jersey to try and limit the spread of the virus on-island.
Mr Soar says there is a considerable amount of business that will now be lost.
"Our only concern is any cause this may have to encourage people to leave a controlled environment and maybe go into an uncontrolled environment at a house party where certainly things like social distancing aren't being observed and there is a much higher risk of spreading in those situations"
The rule on formal gatherings being halved from 40 to 20 is set to have a big effect on the Christmas party season.
Channel 103 asked the government how effective such a curfew would be.
"People, whatever the closing times, still go on to their friends places to drink afterwards. That does happen, but we would like people to understand that if that is going to happen, they need to stick to the gathering rules and not congregate in larger numbers indoors." - Dr. Ivan Muscat, Deputy Medical Officer of Health.
To mitigate the additional health measures, the government has announced new economic measures to protect businesses suffering the most from the impact of the ongoing pandemic.
Businesses who have been struggling the most will be eligible under a revised Phase 3+ of the government payroll scheme for up to 60% of their employees wages, up to £1200 per month.
Mr Soar he is delighted to finally see financial support announced to get the sector through 'the most difficult time they've ever faced' - and that he knows for a fact that without this support, some hotels may not have been able to survive;
"This is really important. This support is essential to not just help businesses get through this, but to help businesses remain in place. We know for a fact if this support didn't come through, we would be seeing a loss of bed stock in the industry."
Visitor accommodation such as hotels, and guest houses will also be able to get specific funding of up to 80% of fixed costs, such as utilities and insurance.
The government says sector specific schemes are also due to be announced 'imminently' for events, attractions and other business.