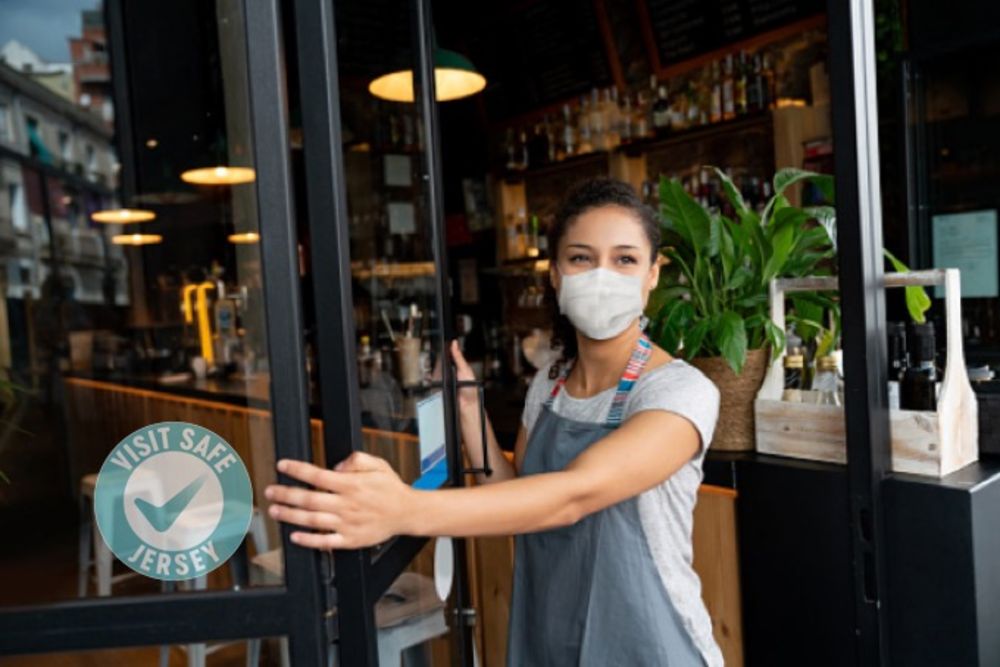 Hospitality and tourism businesses will be able to show they're complying with Jersey's social distancing rules through a new scheme.
19 businesses have already signed up to the 'Visit Safe' charter, agreeing to safety measures to reduce the spread of Coronavirus - including random spot-checks.
They're able to display the 'visit safe' logo, which is meant to be a sign that visitors' safety is the priority.
Economic Development Minister, Senator Lyndon Farnham, says it's important that hospitality businesses take these steps as the island gradually re-opens.
"I welcome this move. It is very important that the hospitality businesses are providing a safe environment for islanders, visitors and their staff as they gradually open up while we move through the stages of the pandemic."
The scheme has been organised by Visit Jersey, together with the Government of Jersey and Jersey Hospitality Association.