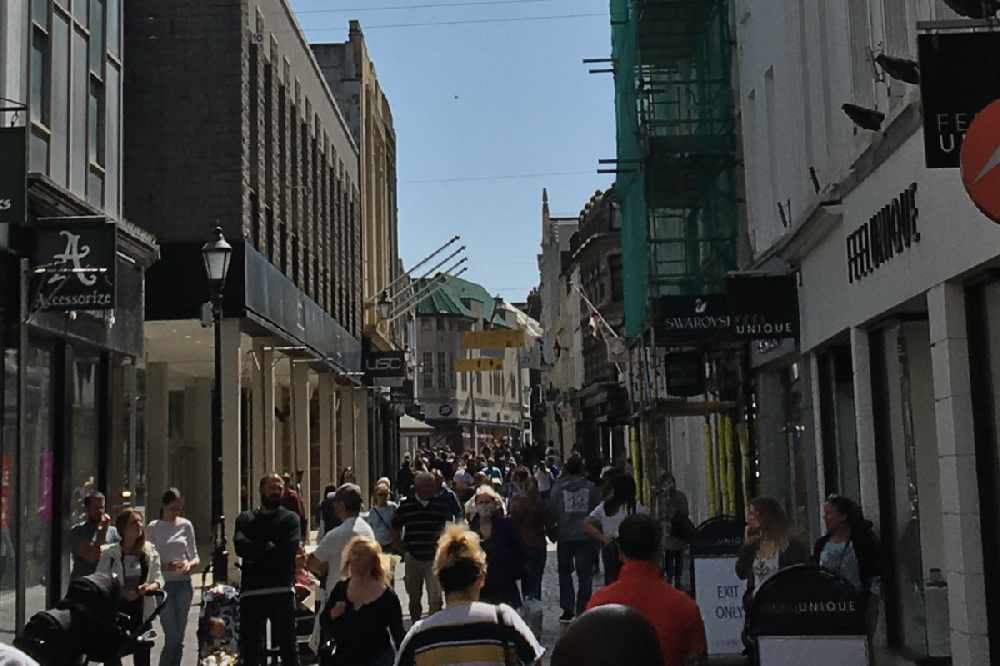 The Jersey Hospitality Association is lobbying States Members not to introduce any more limits on who can come and work here until the impact of Brexit on finding migrant workers is known.
JHA Chief Executive Simon Soar has written to politicians ahead of next week's debate of the Migration Control policy.
Under the Chief Minister's proposals - there would be nine-month, four year, ten year and long-term permissions for people coming here to work.
But Mr. Soar says the consequence of Brexit immigration rules and the end of free movement has already severely reduced the available labour market - making it an unnecessary step.
He's calling on the government to allow the impact of Brexit on border controls to be understood before any changes are made - saying changing two control points together will mean there's no way of knowing their true impact.
"We are approaching the 2021 season still in the midst, but hopefully to be foreshortened, global pandemic shortly after the UK has significantly changed its relationship with the EU. It would be an inappropriate and risky move to make the changes proposed without fully understanding the new landscape ahead. Changes that do damage in the short term are unlikely to be reversed in time to save what is already looking to be a very curtailed summer season. Guernsey has already seen this problem happen, even prior to the current situation, to the point that they have seriously struggled to find staff for the industry in their Island. The result is that the challenges overcome the opportunities, resulting in deep and lasting structural damage to their inbound tourism and hospitality sector.
"We do not want to encourage poaching between local venues or to let the product and guest safety suffer due to an inability to resource businesses correctly. Also, forcing additional staff turnover has a detrimental impact on productivity. Improving productivity is vital for the economy going forward and is an aim of the Government of Jersey.
"This policy decision will be crucial to the future face of the Island and it needs to be carefully aligned with any desires to preserve, maintain, or develop our hospitality and tourism sector. The quality of life for Islanders is linked to this and we would like that to be carefully considered as decisions are made. While it is clear there is political and public desire to achieve control over inward migration to the Island, the new immigration rules applying to our borders will provide an immediate indication to the level of control that is achievable and if deemed necessary can be adjusted to suit circumstances as they arise. When the migration policy was first discussed, it was pre-COVID and pre-Brexit. We find ourselves in a very different position now, and this must be factored into any decisions made."
The Migration Policy will be debated by States members on Tuesday 2 March.
It was announced last year that a new population policy wouldn't come into effect until after the next election, as a new integrated IT system has been proposed to give the government a clearer picture of the island's population issues first.