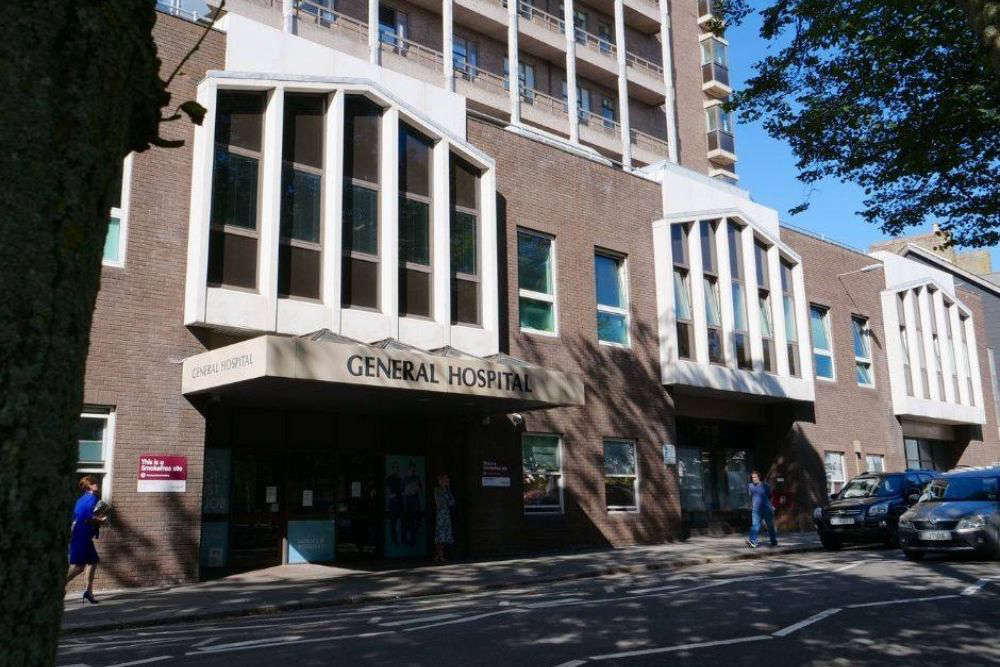 Jersey's General Hospital and mental health facilities in St Saviour are closing their doors to most visitors.
Patients receiving treatment on all of the hospital's adult wards - including mental health wards - won't be allowed visitors, after a 'very small number' came in with Covid-19 symptoms.
Visitor numbers were already capped at just two per patient to reduce the risk to hospital patients and staff.
The new restrictions will come in from Thursday 13 January are due to be reviewed after one week.
Exceptions have been made for any patients receiving end-of-life care, as well as the maternity ward, Special Care Baby Unit and in other special circumstances.
Adults going to A&E will have to go by themselves, and children will only be allowed one adult with them.
Two named parents or guardians are still allowed to visit children's wards.
They are asked to take a lateral flow test before going and to visit separately to reduce the number of people in a clinical area at any one time.
Some visitors are also reported to have abused staff members who were enforcing the Health Department's infection control measures.
The government says the decision has been taken to ensure hospital services can continue running while Covid-19 transmission in the community remains high.
Health Minister, Deputy Richard Renouf, says it's crucial that vital hospital services aren't disrupted:
"I and my colleagues on the Council of Ministers condemn the conduct of people who endanger the safety of hospital patients and staff.
"We recognise the benefits to health and wellbeing that come from receiving visitors during hospital treatment and we deeply regret the need to announce further restrictions. We will seek to reinstate normal visiting arrangements as soon as it is safe to do so.
"I am sorry that this happened, and that a small number of people have continued to visit when unwell as this has led to this regrettable step being taken.
"I am also angry to hear that clinical staff have been abused in this way; they come to work to care for Islanders and I am really proud of all that they do. We need to do all we can to make sure they are supported."
The latest Covid-19 statistics show that two more islanders have died after contracting the virus.
They were both in their 80s and passed away in hospital.
It brings the total number of Covid-19 related deaths in the island up to 92.
333 new cases have been found in the last 24 hours.
The active case total is down to 3,504.
43 care home residents are now known to have Covid, an increase of 10. That's spread across nine homes.
26 hospital patients have Covid too.