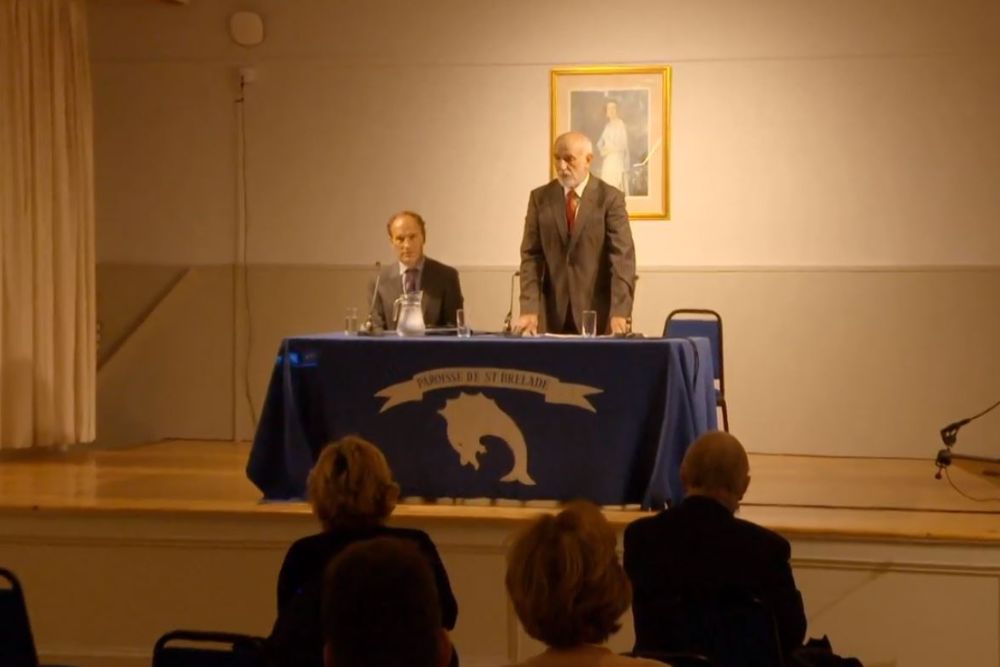 Constable Mike Jackson chairing the Parish Assembly. [Image Credit: Parish of St Brelade / Delta Events]
The owner of the HideOut kiosk at La Pulente has agreed to re-locate to make way for a new Nude Food café, but only once planning permission for the move is granted.
Karl Sutton lodged a requette, forcing a socially-distanced Parish Assembly last night, where parishioners were given a closer look at plans for the new café.
Its current permit expires at the end of this month.
Planning consultant, Stephanie Steedman, spoke on behalf of Shell House Limited - the new owner of the La Pulente toilet block - at the meeting.
She revealed the new eatery will be run by Nude Food, which has three cafés in Jersey:
"It's going to sell sustainable local food... and all being well, it's planned to open next summer.
"Many of you will already know about the café's philosophy, as they already have an outlet here in St Brelade, and for any of you who haven't already heard, it's Nude Food that is going to run the café."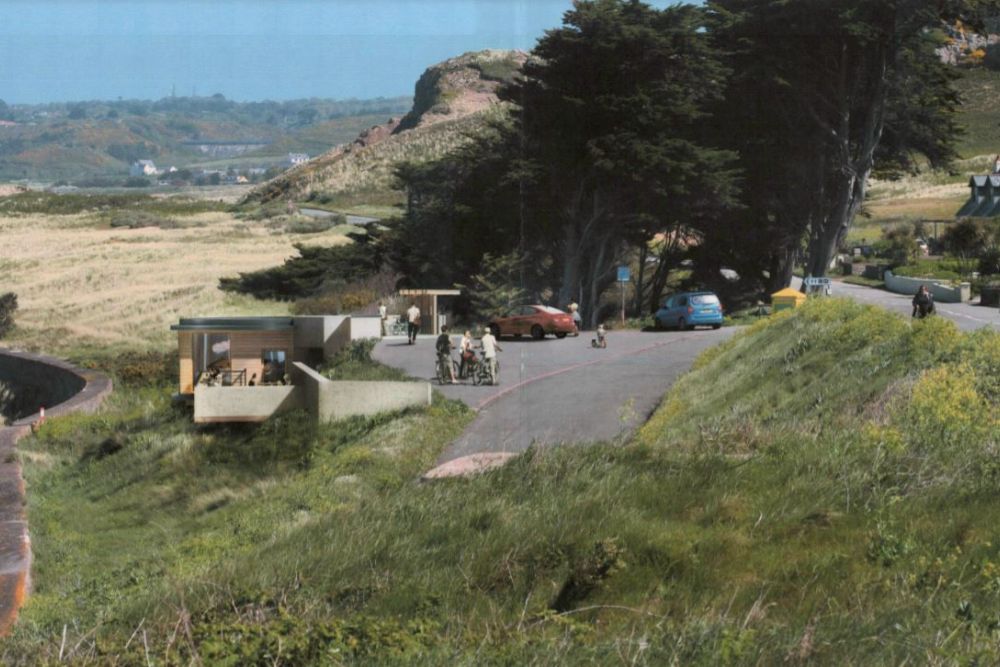 The planned Nude Food café
A spokesperson for Shell House Ltd told Channel 103 work has already begun to clear the area, and the new café and refurbished public toilets are expected to open next summer.
The Parish Assembly also heard that construction is due to start on the 1st of October.
Mr Sutton said he would agree to move The HideOut to the nearby slipway, but only after planning permission is given to enable him to move.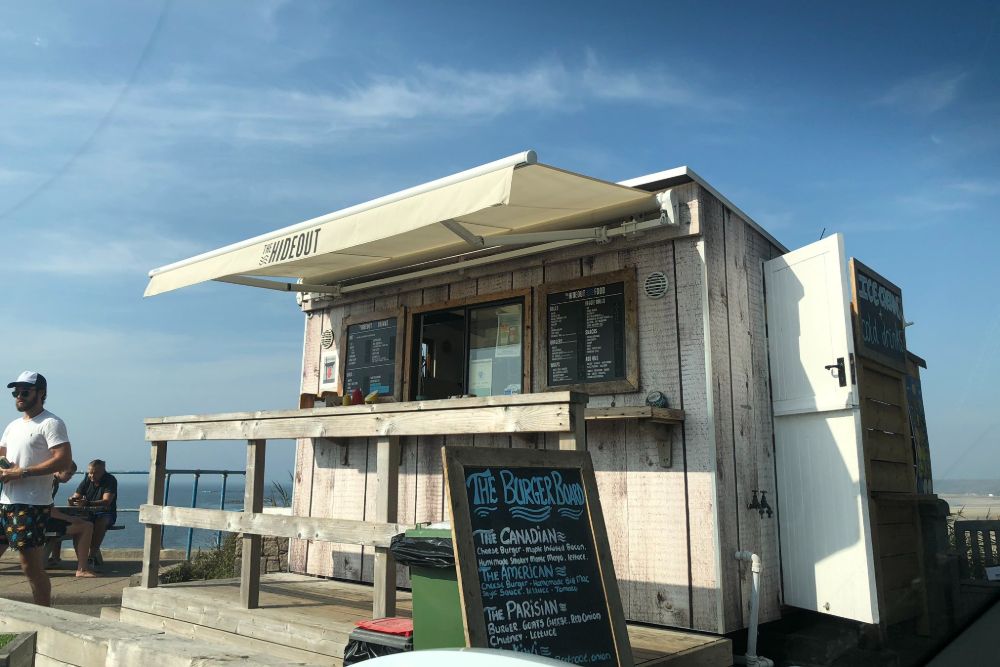 The HideOut has been operating from the La Pulente car park since 2016.
Although no formal decision was made at the meeting, St Brelade Constable, Mike Jackson, said he would do what he could to help the HideOut continue trading:
Only 40 parishioners were able to attend the meeting in person due to the current COVID-19 restrictions on public gatherings, but it was streamed online with live commentary on the Parish's Twitter account.
More than 6,000 people have signed a petition calling for the HideOut to be saved.