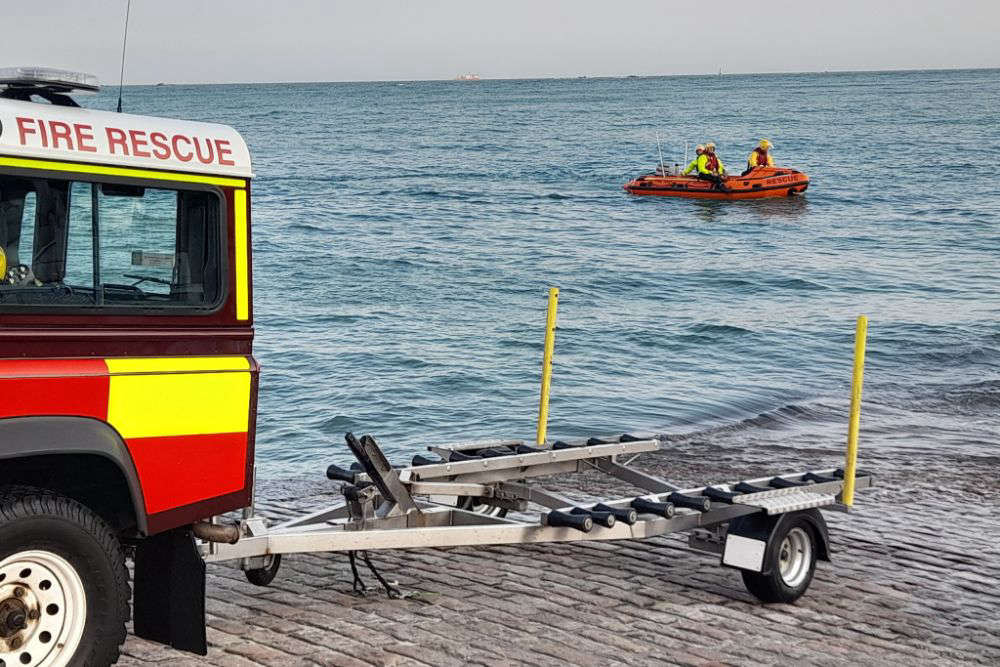 Credit: JFRS
A courageous member of the public and the Fire Service's inshore rescue boat crew have saved a swimmer from the water in St Aubin's Bay.
A sea swimmer who got into difficulty in the water near Elizabeth Castle was heard calling for help at around 8:00 pm last night (14 September), shortly after high tide.
A brave member of the public who saw them in distress was the first to respond, swimming out to help them.
Jersey Fire & Rescue's inshore rescue boat team and a fire engine arrived on the scene a shortly after to assist.
"When the fire service inshore rescue boat reached the casualty, it was clear that without the assistance of the member of the public, the outcome may have been very different."
JFRS says the man who went to help 'without doubt helped saved the life of the casualty'.
After safely returning to shore, the sea swimmer and their rescuer were checked over by paramedics from Jersey Ambulance Service.
The emergency services have commended the actions of the brave islander, although have stressed that they are a regular sea swimmer who knows the local area well.
Jersey Fire & Rescue advises that people do not put themselves in danger.
If you find yourself in an emergency or spot someone else in trouble, you should call 999 and ask for the coastguard.