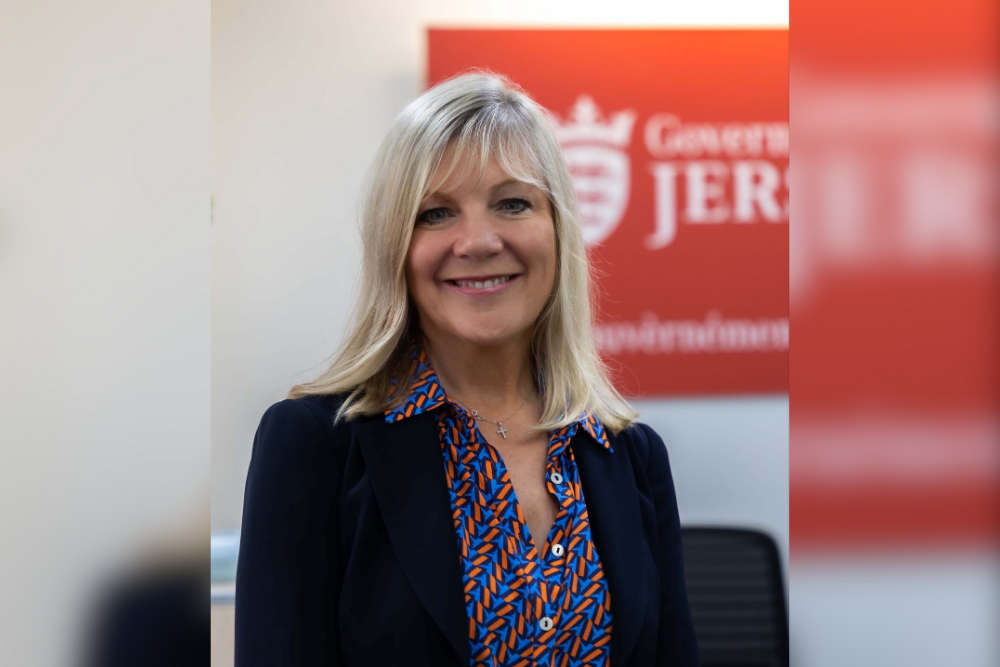 Suzanne Wylie, the first female CEO of Jersey's government, has handed in her shock resignation.
Ms Wylie took up the role just over 12 months ago, following the departure of her controversial predecessor Charlie Parker in November 2020.
Before her appointment, Suzanne Wylie was the CEO of Belfast City Council.
The government says that she is moving back to Belfast to be 'closer to her family.'
The Northern Ireland Chamber of Commerce has since confirmed that Ms Wylie will be taking up the role of their CEO.
Suzanne Wylie, the former Chief Executive of Belfast City Council and more recently Chief Executive of the Government of Jersey has been appointed as the new Chief Executive of @NIChamber.

Suzanne will succeed @annmcgregor this summer. pic.twitter.com/JnZucUjeLJ

— NIChamberofCommerce #heretohelp (@NIChamber) March 22, 2023
The Chief Minister, Deputy Kristina Moore, has accepted the resignation and thanked her for 'her hard work'.
"Suzanne has had a positive impact since starting with the Government of Jersey and we respect her wishes to return to Belfast.
Suzanne is successfully working through transformations across the Government, from the turnaround team in Health and Community Services to the formation of Jersey's Cabinet Office."
An appointment process is now being put in place to find a replacement and Deputy Moore has confirmed that Ms Wiley will remain in post until that is complete.
This is the third senior resignation in the government in the space of a week, with the island's Chief Officer for HCS, Caroline Landon and the Chief Nurse, Rose Naylor resigned from their roles last Thursday (16 March).
Asked about the timing by Channel 103, Kristina Moore says this is a separate matter.
"We all have to adapt to changes as they occur and we receive Suzanne's resignation with sadness, but we're very grateful to her for her very hard work over the period that she has been here and we wish her well in her new role."
In yesterday's (21 March) States sitting, Deputy Lyndon Farnham asked the Deputy Chief Minister, Kirsten Morel, is there was any more resignations imminent.
Deputy Morel said that he wasn't aware of any.
Less than 24 hours later, Deputy Farnham tweeted that he'd heard of Ms Wylie's resignation.
I understand that our CEO @GovJersey Suzanne Wylie has tendered her resignation. A great shame, the @ChiefMinJSY @Moore4Jersey will need to provide a very good explanation. pic.twitter.com/PmKbIb98o2

— Dep. Lyndon Farnham (@lyndonfarnham) March 22, 2023
Senior politicians have been reacting to the news on social media:
Quick question - does Jersey actually have a government right now?

— Deputy Sam Mézec (@SamMezecJsy) March 22, 2023
If Lyndon could give me next weeks winning lottery numbers, I'd be very grateful.

— Deputy Sam Mézec (@SamMezecJsy) March 22, 2023
If so, I would once again strongly urge both @Govgg and @GovJersey to think seriously and creatively as to combined role, focus of which w/b delivery of more cost effective government services across both islands.

Carpe diem. Action this day. Find opportunity in a crisis. https://t.co/U2jCw96tzi

— Gavin St Pier 🇬🇬 (@gavinstpier) March 22, 2023
I've thoroughly enjoyed working with Suzanne &seen some really positive working relationships develop in that time. She is extremely capable &committed &we will continue to celebrate her as Jersey's first female chief executive. I wish her all the very best with what comes next https://t.co/QvI0jWjROO

— Lucy Stephenson (@LucyStevoJSY) March 22, 2023
🔴 THIS IS A BREAKING NEWS STORY