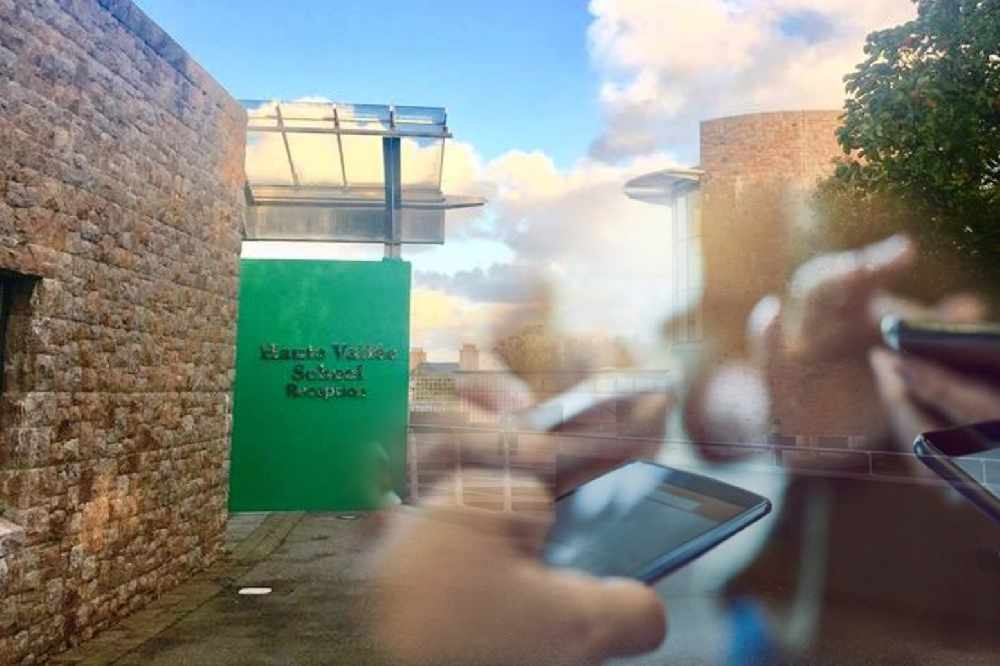 Haute Vallée has become a 'phone-free' school.
A recent survey revealed the majority of its students spent more than six hours a day on their devices.
In a letter to parents, Headteacher Stuart Hughes says at other schools with strict bans students are more likely to pass five GCSEs.
He says if Haute Vallée had implemented it a year ago, it would have meant nearly 300 improved grades for its previous Year 11 cohort.
Students took part in a survey last term, putting mobile phones as one of the leading causes of arguments with friends.
The school says pupils will still be able to take phones into school, but they have to be kept in bags or lockers until the end of the day.
Teenagers Channel 103 has spoken to say the rule has improved things already:
"We don't have to worry about a message that we receive or our phone buzzing, or getting calls in the middle of class."
"People are speaking to each other, and overall it's just a better place to spend your anxious-free hours."