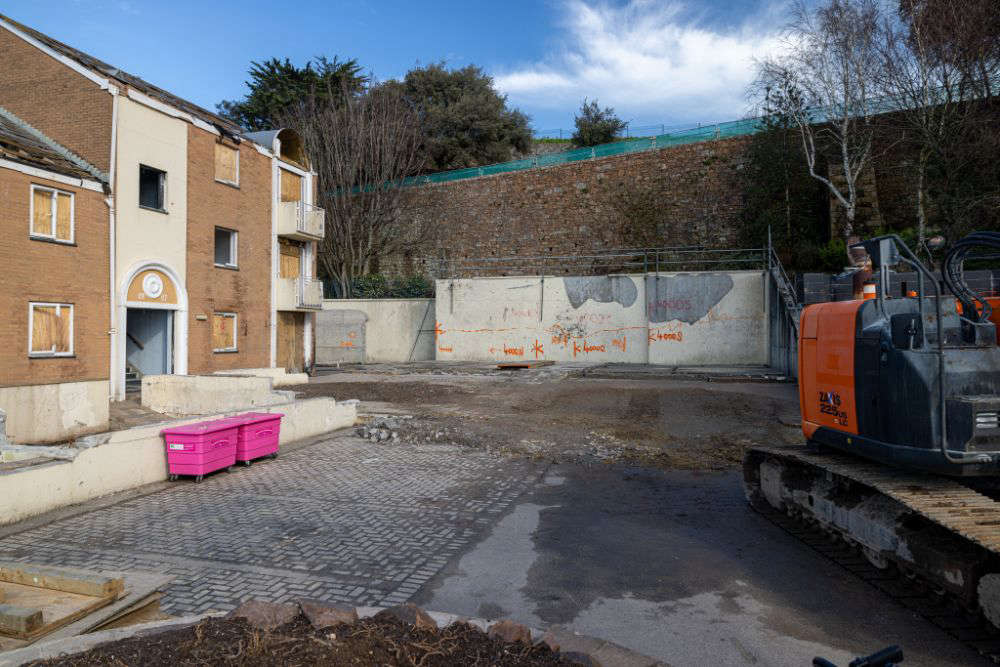 Results from the evidence collected from the scene of the Haut Du Mont explosion are expected by the end of the summer.
Samples from the gas network and items from the building that exploded on Pier Road on 10 December 2022 - killing ten residents - are being tested at a specialist lab in the UK.
The HSE Science and Research Centre in Buxton is expected to send the results back to Jersey 'in late summer'.
Investigators expect those results to help them determine the cause of the fatal blast.
They will then submit an evidence report to the Law Officers' Department by the end of the year. The LOD will advise whether any criminal charges should be brought.
Senior Investigating Officer Alison Fossey says the results will go a long way to establish the cause of the explosion.
"As a police officer, my role is to keep an open mind, so hence why we have generated so many different lines of enquiry in this investigation to make sure we are looking at all of the evidence."
"Establishing the facts takes time following such a devastating incident. We look forward to receiving the report from the HSE Science and Research Centre later this summer."
Since the start of the investigation, police have been working on the hypothesis that the cause of the explosion was gas.
More than 1,100 lines of enquiry are being managed, with 800 completed by a team of 32 officers and personnel.
Police have also collected more than 1,000 exhibits, are examining around 3,200 documents and have taken 560 statements.
A major investigations room was opened in December to house the team responsible for following the lines of enquiry.
Specially-trained officers and staff make up the group dealing with the Home Office Large Major Inquiry System (HOLMES).
The system is an extensive cloud database, helping officers to collate, cross-reference and index all the information they gather in the investigation.