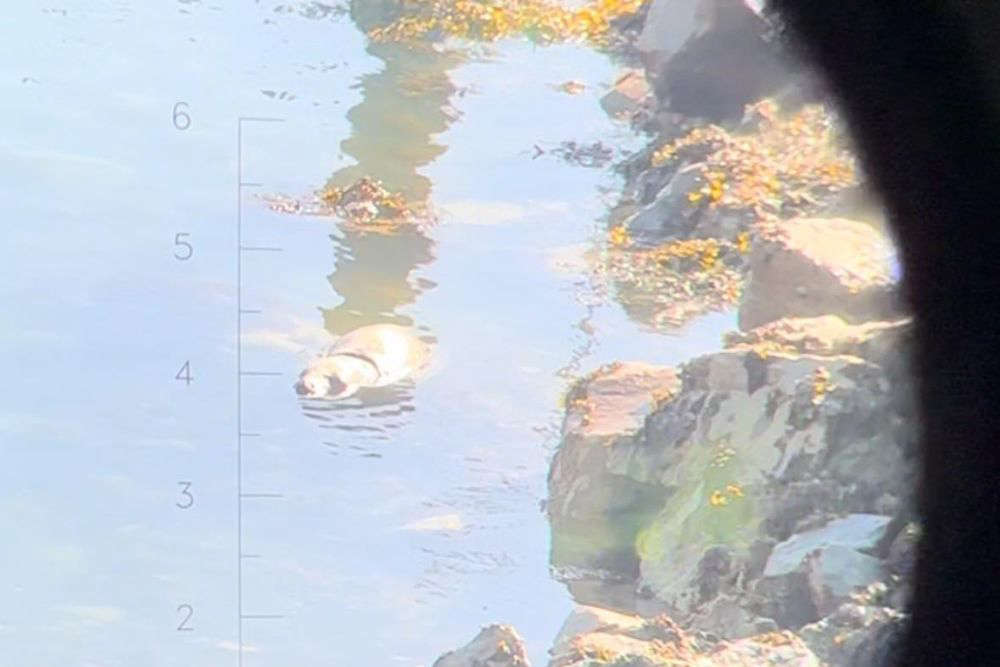 Jersey's harbour has a new visitor… but we're being asked to avoid disturbing her as she has been through a rough patch.
British Divers Marine Life Rescue Jersey is monitoring a seal that was found entangled in fishing line.
She had since freed herself and is now going through her annual moult.
The seal was spotted by fishermen and is being watched carefully by BDMLR volunteers who are checking her progress.
Donna de Gruchy, from the group, says the seal is going through a lot at the moment.
"She does look a little bit haggard, but she has definitely been seen eating. The fact that we know she's eating and she's actually getting some time to rest is the best we can do for her.
Entanglement is actually on the rise. The seals are obviously getting caught up a hell of a lot more now than they used to and it's really upsetting."
Dog walkers are advised to stay away from the harbour at this time as their dogs may smell the seal and head in her direction, or bark at her, which may stress her out.
Seals need as much time to rest in the sun whilst malting so they can keep warm at low tide, as they spend a lot of time at high tide eating and catching food.
It is also important they do not feel stressed, as when they digest the enzymes start to work, which helps them through the malting process.