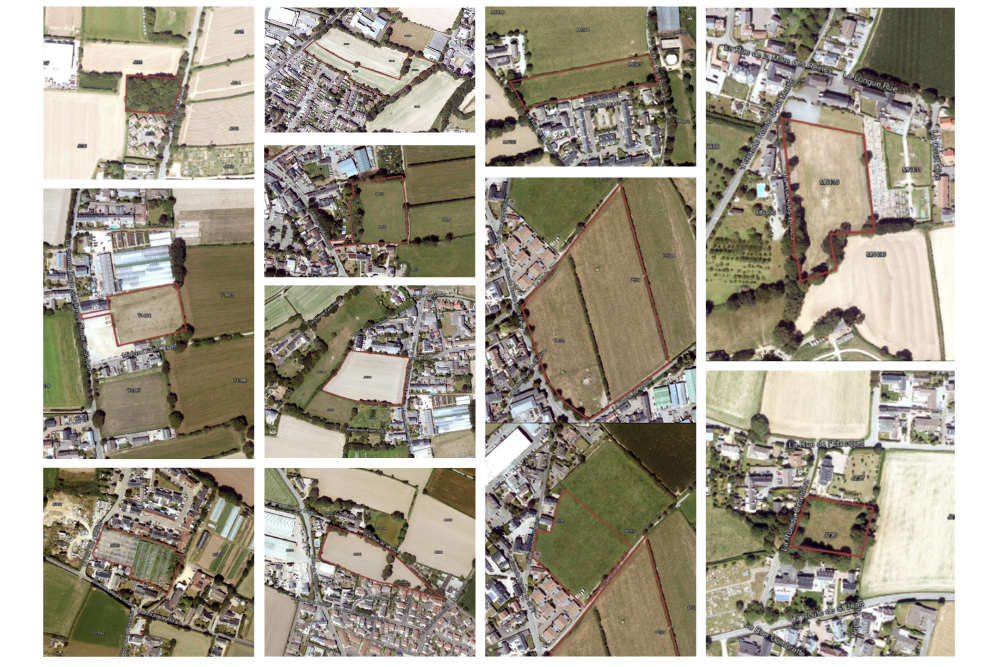 People who live near rezoned land in seven Jersey parishes are being asked to comment on government guidance for up to 450 new homes.
The Environment Minister has published draft development briefs for affordable houses and flats on fields in seven parishes.
The sites - in St Ouen, St John, St Peter, St Saviour, St Martin, St Mary and Trinity - have been earmarked to help address the housing shortage as part of the bridging Island Plan, approved by the States Assembly last year.
The debate was one the longest in a decade and was dominated by discussion of where to build.
Deputy Jonathan Renouf has now published briefs for each of the sites, to guide the development of new 'affordable homes'.
Islanders now have until 23 June to comment on them.
Upwards of 175 new properties could be built in St Peter, where there are issues with the capacity of the foul sewage networks.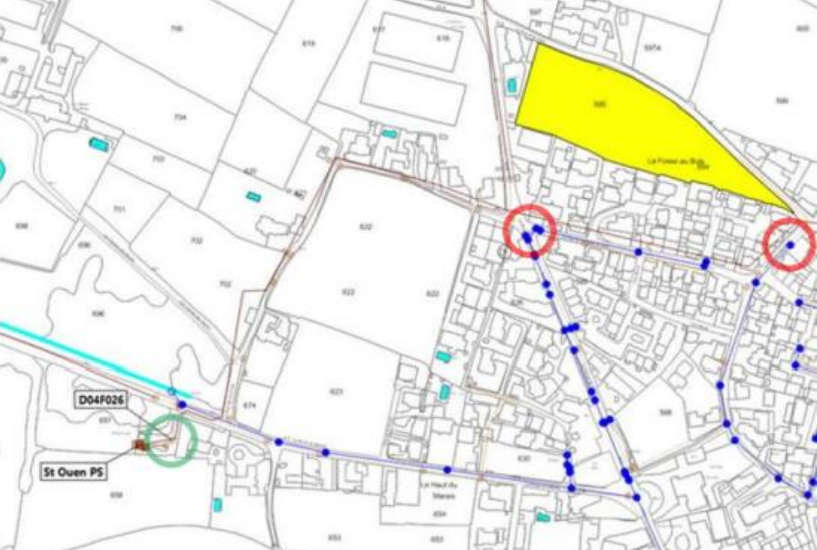 The blueprints above show the required connection constructed immediately upstream of the St Ouen Pumping Station (green circle).
The station is located south of Route du Marais and requires the agreement of landowners/highways to install the necessary sewerage.
Additionally, some of the sites are in 'water pollution safeguard areas' - where there's a need to consider the implications of development on the quality and quantity of water. A few areas also have a low flood risk.
Regarding biodiversity, a quarter of the 15 planned sites are home to grey long-eared and pipistrelle bats.
However, there are plans to strengthen the existing hedgerows and trees and add to them.
Across the island, the proposed mix of properties is 215 three-bedroom houses, 87 two-bedroom homes, 60 two-bedroom apartments and 84 one-bedroom flats.
Sites will be split into 60% three-bedroom homes, 20% two-bedroom properties and 20% apartments.
The number of houses built in each parish varies due to the amount of land available in each plot:
St John - 50 to 64,
St Martin - 26 to 33,
St Mary - 23 to 30,
St Ouen - 56 to 72,
St Peter - 138 to 175,
St Saviour - 38 - 47,
And Trinity - 18 to 22.
The government has so far agreed to make 45% of the new-builds social housing and the other 55% for purchase.