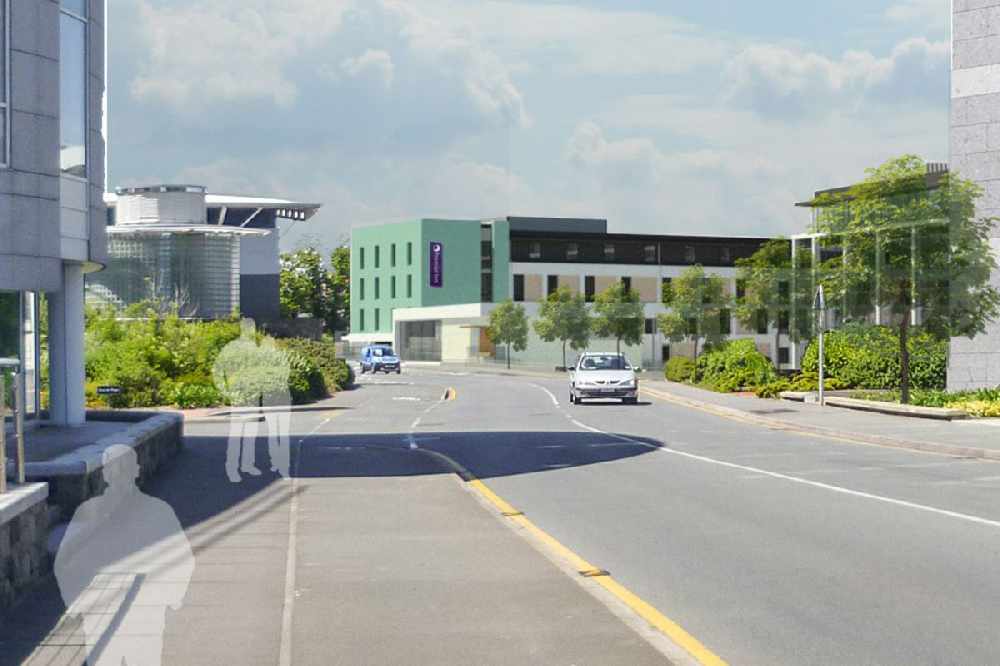 The hotel group Whitbread and Channel Islands property developer Comprop have announced plans to build the 100 bed hotel at Admiral Park in St Peter Port.
The development will include a restaurant, offices and multi-storey car park.
The £35 million project is due to start this autumn and be completed by December 2021.
"We launched our first Premier Inn hotel in the Channel Islands almost a year ago. The success of the hotel at Charing Cross in St Helier has given us the confidence to invest in a further site on Jersey and now our first Premier Inn on Guernsey.
A new Premier Inn on Guernsey will bring many benefits to the Island. It will bring a different type of accommodation to Guernsey, diversifying the accommodation offer for business and leisure guests. It will also create new year-round jobs with the UK's leading hotel business, and our strong brand and established marketing channels will help to promote the Island to existing Premier Inn customers who may not immediately think to visit." - Derek Griffin, Premier Inn.
Jersey could be getting its second Premier Inn on Bath Street, if planning permission is granted.
An application for a 122 bedroom hotel as part of a £70 million redevelopment of the area was submitted by Le Masuruer in April.