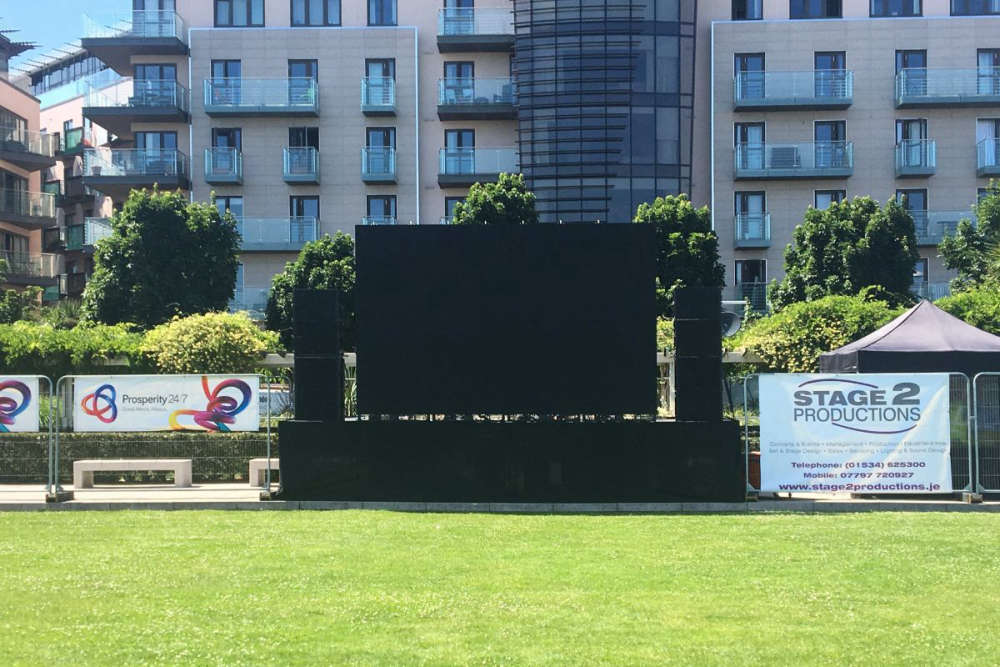 A big screen was brought in for the 2018 World Cup.
The Chief Minister says she shares people's frustrations that they can't come together to watch the big England Lionesses match on a big screen.
England will play Germany in the final of the 2022 European Championships at Wembley Stadium tomorrow (31 July).
A government spokesperson told Channel 103 that acquiring a big screen was looked into, but it didn't prove to be value for money.
The Assistant Minister with responsibility for sport, Deputy Lucy Stephenson, said it just didn't work for the government on this occasion.
The decision has been criticised by many islanders, who point to the wider benefits that such an event could bring such as bringing the community together and encouraging more young girls into the sport.
Huge opportunity missed. Knowing how hard the @JerseyFA work to encourage young girls to try football - and that a girls' football fun week starts the day after the final - what kind of message are @GovJersey sending our girls with this decision? https://t.co/bzpxu5LGSH

— Naomi Walker (@naomijsy) July 28, 2022
How disappointing. A real opportunity for the new Better Way administration to showcase women's sport in the island has been passed up. https://t.co/V1fzBxS6h9

— Lee Carpenter (@leecarps) July 28, 2022
Hugely disappointing. I would like to see the criteria for their value for money decision. Maybe there's a value to community cohesion, showcasing girls' sport & a feel good factor?

— Jennifer Bridge (@JennBridge) July 28, 2022
Value isn't just about money. It can also be about valuing people would be a good way for this new Government to show they appreciate what the community have had to endure over the past couple of years. Tax payers' money has been wasted on far worse ventures.

— Bren Syvret (@Bren1892) July 28, 2022
Jersey doesn't have its own big screen. One was brought in for the 2018 World Cup semi-final between England and Croatia.
A fan zone was considered for the Euro 2020 final between England and Italy, but it didn't go ahead because of safety concerns amid a rise in cases.
Deputy Kristina Moore says her government is actively working to get a permanent screen to Jersey so the island can enjoy major events together in the future.
I share people's frustration that we don't have a big screen in Island so we can all join together to support the #Lionessess as they bring it home on Sunday🤞We're actively working to secure a permanent screen so #JerseyCI can enjoy major events together in future! 🇯🇪🏅⚽️🏈🏟🤸‍♀️

— Kristina Moore (@Moore4Jersey) July 29, 2022