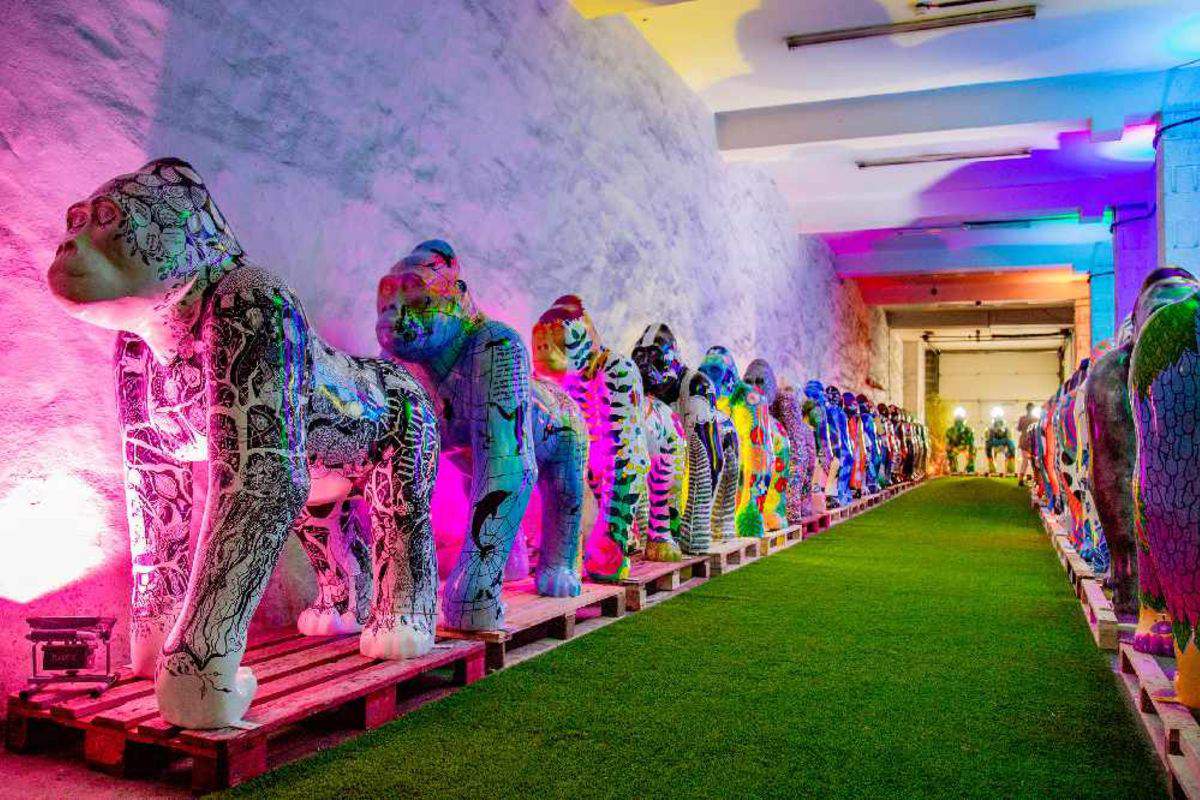 The gorilla sculptures lined up together
40 life-size gorilla sculptures have gone on show around the island today.
They're part of Durrell's 'Go Wild Gorillas' project, with artists designing the sculptures to form a trail around Jersey for people to discover.
Organisers say it will stretch from Corbiere to Gorey, forming the biggest public art display ever held in the Channel Islands.
The project aims to kick-start funding for a new gorilla enclosure at Jersey Zoo.
Durrell CEO, Dr Leslie Dickie, says it's an exciting part of the charity's 60th-anniversary celebrations:
"Go Wild Gorillas combines art and conservation with the ultimate aim of raising funds to build a state-of-the-art gorilla house for our beloved family of western lowland gorillas at Jersey Zoo. The first mammal on our records was N'pongo, a young female gorilla, so it seems fitting to mark our 60th year with a gorilla-themed project.
"As well as raising vital funds for the gorillas, this trail will also encourage people of all ages, both visitors and locals, to get outside and explore our beautiful island. As part of our 'Rewild our World' strategy, we want to reconnect one million people to nature and Go Wild Gorillas is the perfect way to get people outside enjoying nature."
Durrell has released an app that lets people follow the trail, and earn rewards for each gorilla they find.
Paper maps of the trail are also available from most of the island's major visitor hotspots, including the airport, harbour, Liberation Station and Jersey Zoo itself.
The trail will be on display until Monday 14th October.