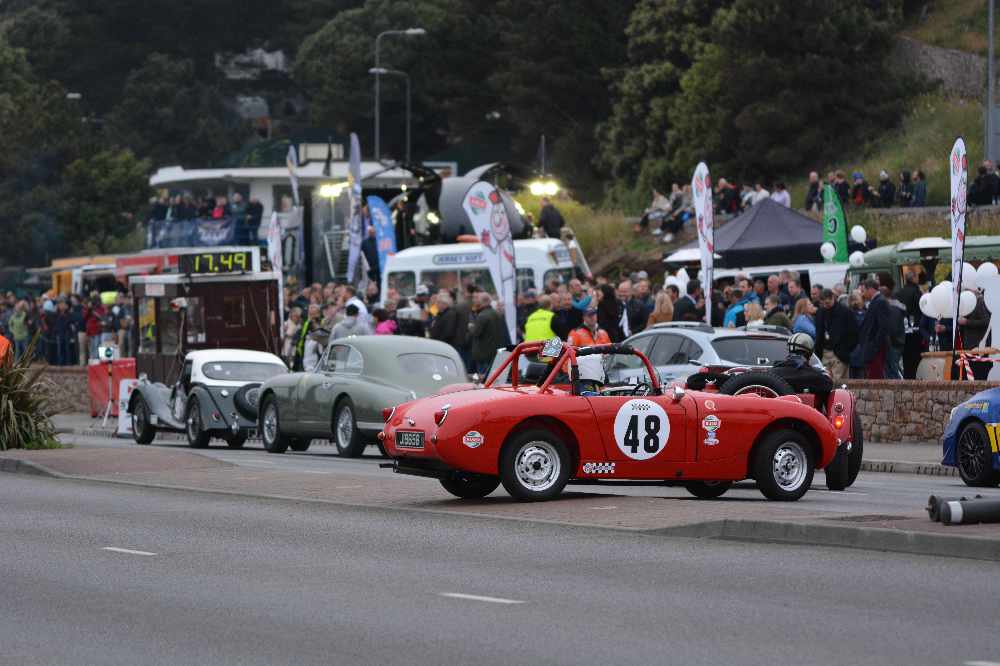 Vintage and classic cars and motorcycles will be on show over the next four days as the Jersey International Motoring Festival returns.
The largest motoring event in the Channel Islands starts at 7pm on Thursday with the 'Rolling Roadshow' on Victoria Avenue.
There will be a cavalcade of classic and vintage vehicles on Friday, as well as the popular moonlight sprints.
The weekend will see the Westmount and Mount Bingham hillclimbs, a David Bowie tribute act and car club displays and demonstrations at Victoria, Lower and People's parks.
Static displays feature the F1 Benetton.
The annual family festival, sponsored by Rubis, attracts entrants and spectators from across the Channel Islands, the UK and Europe.
A full programme can be found here.
The French Norman food market will also be present throughout the festival.