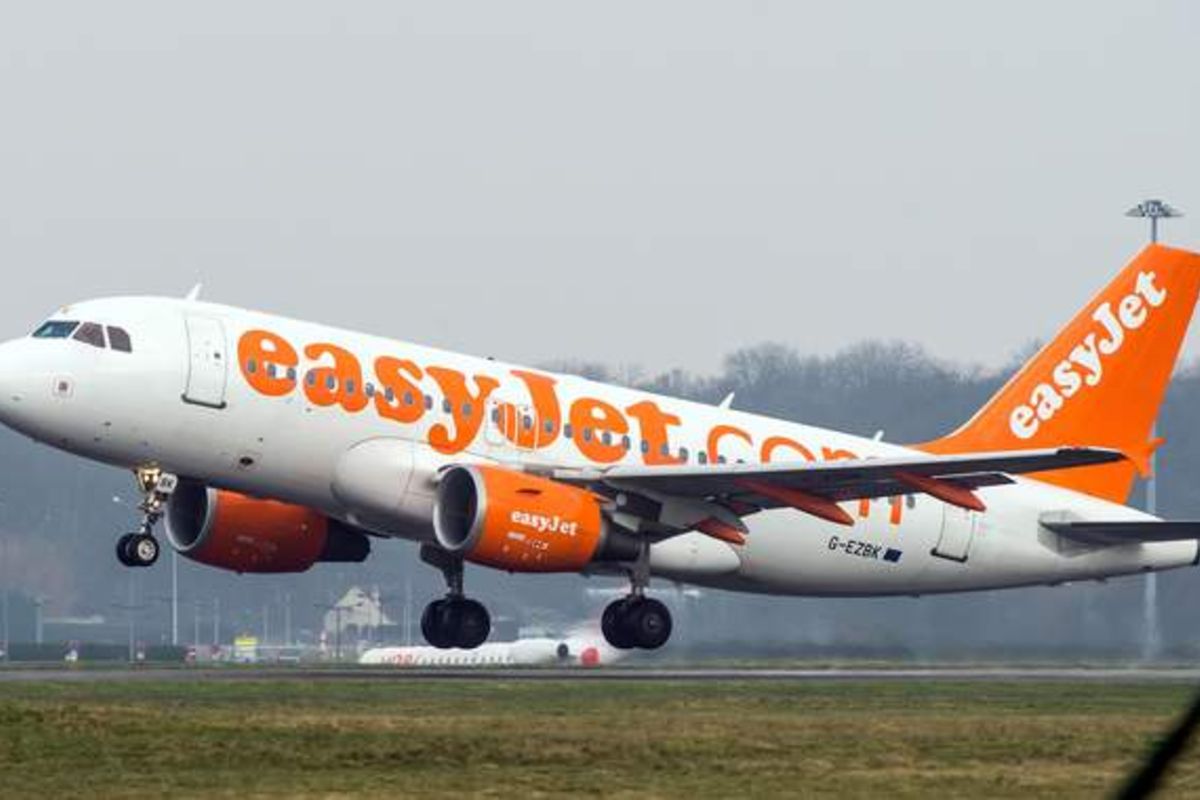 A passenger onboard the first commercial flight from Gatwick to Jersey since the borders re-opened has tested positive for Covid-19.
Contact tracers have been speaking with 15 other passengers sitting in neighbouring rows on the flight, asking them to self-isolate for two weeks as a precaution.
The EasyJet service was only the second commercial flight into the island since lockdown travel restrictions were eased on Friday.
72 passengers were on board.
The passenger was tested upon arrival at Jersey Airport on Friday night - in what the government hailed 'one of the most rigorous testing programmes in Europe', but the results of those tests only came back on Sunday.
A full update on this weekend's Coronavirus cases isn't due to be published until tomorrow afternoon.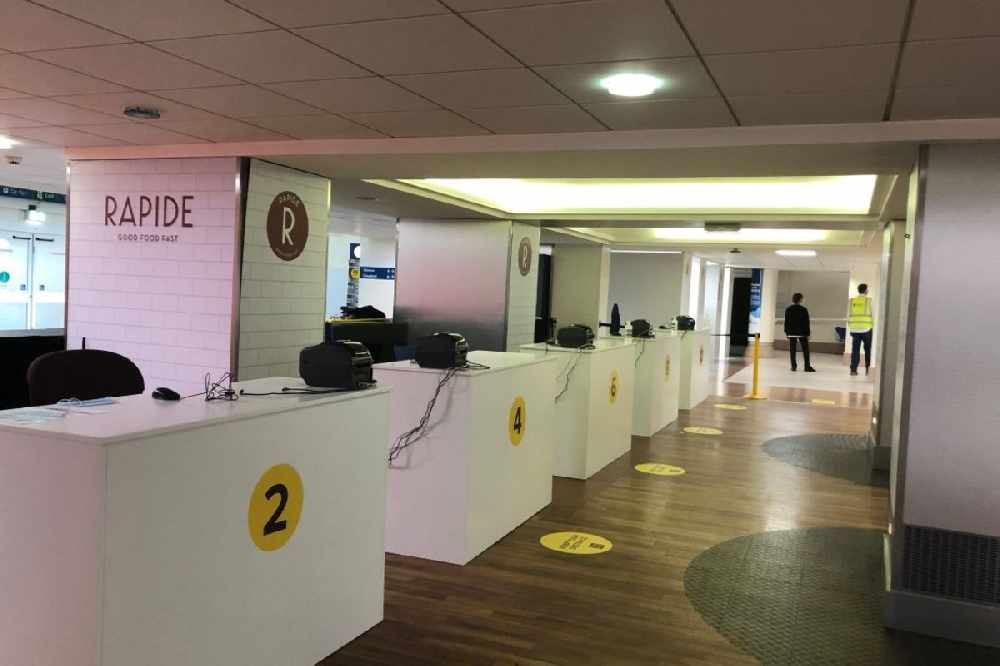 The Coronavirus testing facility in the Arrivals terminal at Jersey Airport.
A statement from the Government of Jersey says the passenger was coming back to a private residence in Jersey and wasn't showing any symptoms of the virus:
"A passenger arriving from Gatwick on Friday evening has tested positive for Covid-19.
"The passenger was asymptomatic and is isolating at a private residence.
"Contact-tracing has already taken place for the 15 passengers seated in the adjoining rows, and they are self-isolating in private residences."
Last week, Channel 103 asked what arrangements were in place should a passenger's PCR test result come back positive. In response, the Government of Jersey said:
"If an individual tests positive, the contact tracing team will be in touch immediately.
"They will ask about the person's accommodation and length of stay in Jersey. They will arrange quarantine accommodation if required and help manage the process."
In an email to States Members on Sunday night, the Chief Minister - Senator John Le Fondré - said this was 'always expected' when the borders re-opened:
"The important thing to note is the success of our strategy in quickly identifying the passenger and ensuring the contact tracing process rapidly took place.
"We will be publishing our usual daily update of stats tomorrow afternoon and will add as much detail as we can regarding inbound travellers and the ports testing process."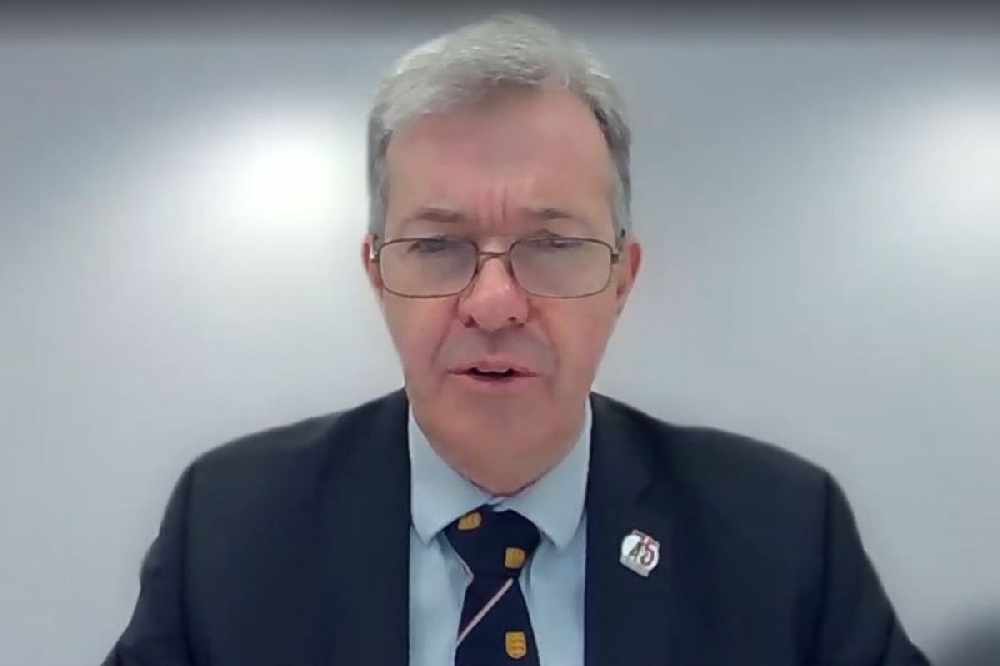 Chief Minister, Senator John Le Fondré during this week's virtual States sitting.
The Chief Minister also outlined plans for a new 'traffic light' system for safe travel countries, set to be officially announced on Monday:
"As part of our commitment during this week's debate, we accepted an amendment that asked us to publish a list of safe travel countries.
"A detailed note on this will be circulated tomorrow, but to give you an initial understanding, this will include a traffic light system (red, amber, green) for countries based on their average rate of cases per 100,000 over the preceding 14 days.
"Depending on where a country sits in this list, passengers may be required to self-isolate until a negative test result has been received (amber) or self-isolate for 14 days (red)."