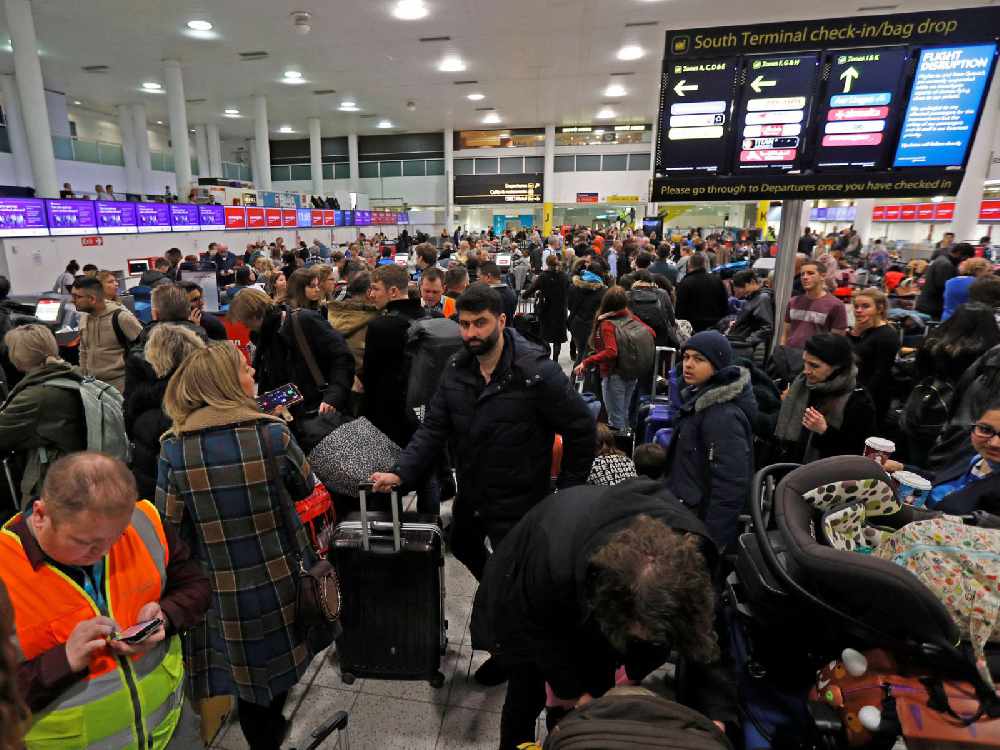 Gatwick has reopened its runway for a 'limited number of flights'
The runway was closed on Wednesday night because of drone sightings close to the airfied.
It remained shut throughout Thursday, severely disrupting the Christmas travel plans of more than 100,000 passengers.
No flights operated between Jersey and the London airport. Ports of Jersey warned of knock-on delays.
The advice to passengers remains to check with your airline.
Police and the army are still looking for the drone and its pilot.
Today was due to be the busiest of the festive season at Jersey Airport, with 6,500 passengers expected to arrive and depart.
2,000 Gatwick-bound passengers were affected by Thursday's runway closure.
Tune in to 103.7fm for regular updates.