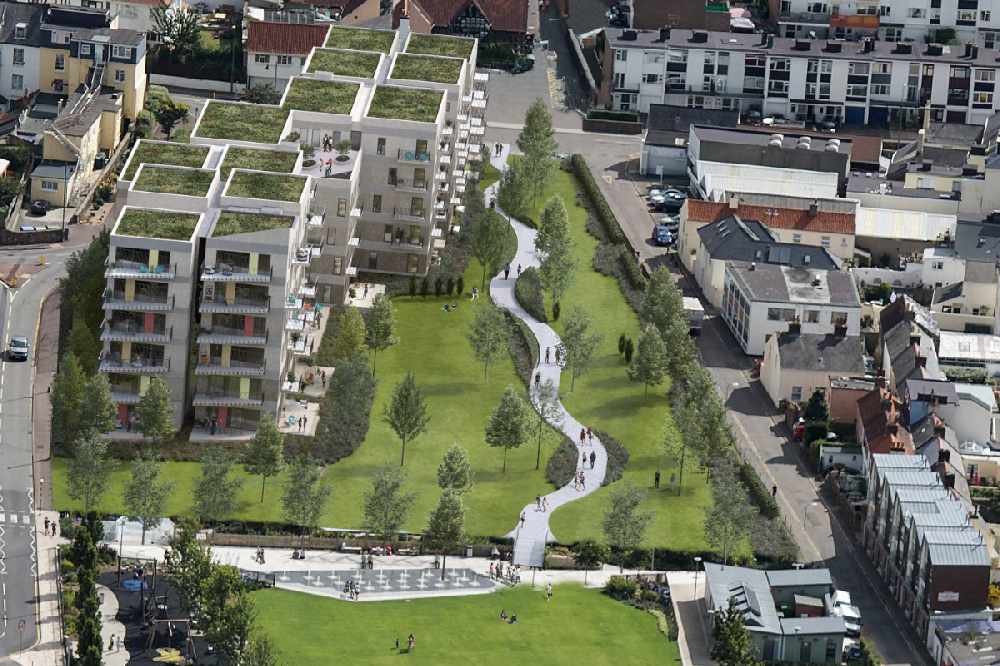 Andium has revealed its preferred design for the old Gas Works site.
It includes a large extension to the Millennium Town park, alongside 117 new homes.
The apartment blocks will be built on the side of the site nearest the Co-op Grand Marche, while the Tunnell Street side will be turned into parkland all the way to St Saviour's Road.
There will be 106 residents parking spaces, and a public car park for 172 cars.
Andium says the design it has chosen was supported by 79% of people in a recent consultation.
Architects will now submit an application for Outline Planning Consent.
Town Constable Simon Crowcroft has welcomed the plans.
"I welcome Andium Homes' proposals to increase significantly the extend of the amenity space of our Millennium Town Park, as well as the provision of much needed public parking in the area. The reduction in the number of homes on the site is also a great improvement on the original developer-led scheme for nearly 300 units, as it means the residents of the smaller number of new homes will enjoy much better facilities."