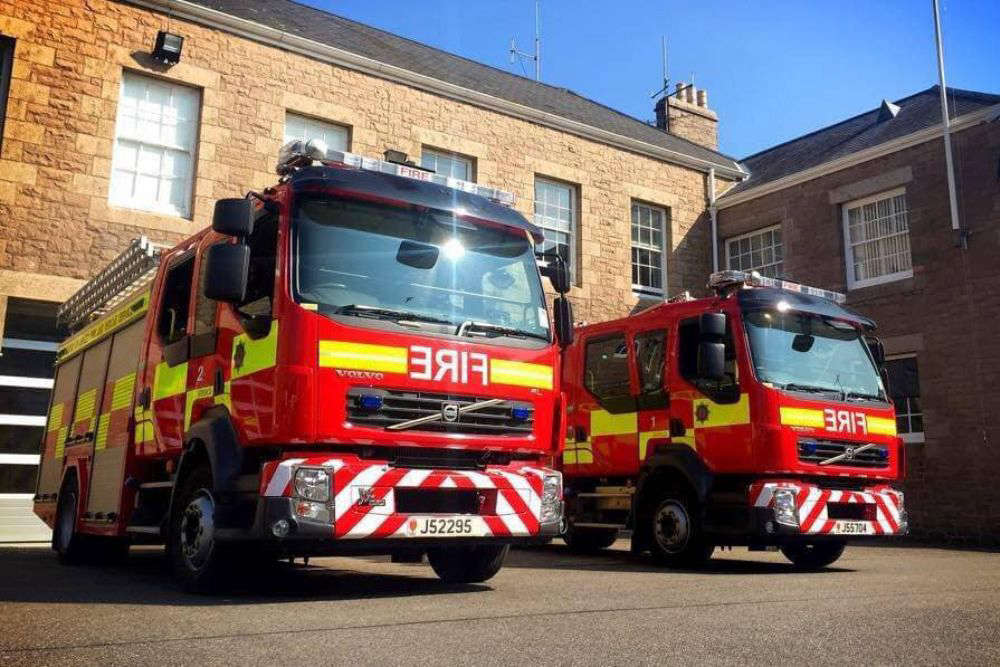 Firefighters have tackled a blaze in the garage of a home at Five Oaks.
Nine crew and two appliances responded to the call at around 9.15pm on Thursday (25 May).
One pump was sent from Fire Headquarters and a second was diverted as it was returning from another incident.
Blackened windows and thick black smoke raised concern about possible backdraft. There was also potential risk from fuel stored in the garage.
The fire was quickly brought under control.
It is thought to have been caused by an accidental electrical fault.
Watch Commander Ryan has praised the actions of the owner for giving clear information about accessing the garage, and has thanked the public for keeping a safe distance from the fire.