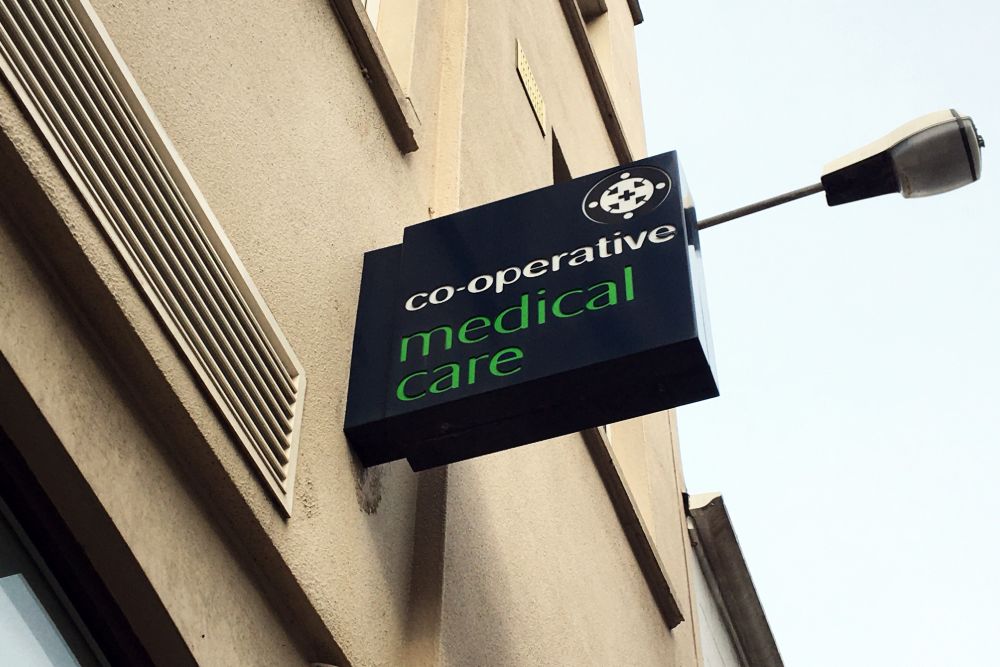 The future of the Channel Island Co-op's medical care business is up in the air, because of a shortage of GPs and financial struggles.
The service was introduced in Jersey in 2014 to offer low-cost healthcare to islanders. However, the Co-op hasn't been able to register enough patients to make it sustainable.
It will affect the practices on Bath Street in St Helier, New Era in St Clement and the surgery at Grand Marche St Peter. A decision on the future of these three centres will be reached 'by late spring'.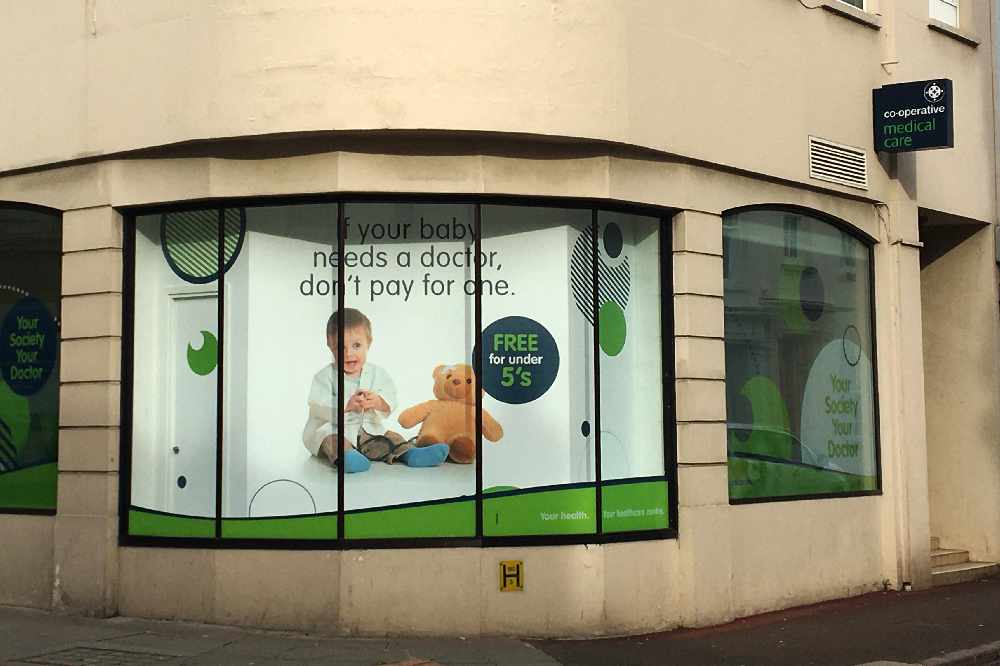 The Co-Operative Medical Care on Bath Street is one of three stores affected.
25 members of staff are affected, including 6 GPs. They have been informed.
"We are committed to working with our team to identify any opportunities for the future of the medical business. We want to explore as many options as possible and will keep our colleagues and patients informed during this consultation period. We hope to cause as little disruption as possible.
"This review is necessary as our financial model - which focused on offering low-cost healthcare to islanders - has not proved sustainable due to being unable to grow the business to the optimum size. Unfortunately, the model we use does not allow us to sustain three community surgeries. We would need to double the amount of registered patients and employ more GPs to continue. Our model is very different to other island surgeries which fall under the owner/ partner model.
"It is no secret that there are not enough GPs on island and, like many other practices, Co-operative Medical Care has struggled to recruit GPs. This key issue has prevented us from growing the business in the way we would have anticipated and unfortunately, as a consequence, Co-operative Medical Care has not achieved its financial targets and we have taken the difficult decision to end our provision of GP services. We have a responsibility to our members, the owners of our business, to make difficult decisions for the long-term stability of the group." - Mark Cox, Acting CEO.
The news comes just a week after the government approved plans to lower the cost of GP fees for struggling islanders, that will come into effect in 2021.
A consultation has been opened for interested parties to suggest possible future options for Co-op medical care. The consultation will end in late April, with patients then told about the future plans.
"It's very much business as usual in the short-term. As we go through this consultation period and understand the opportunities we've got for medical care, they will still be able to access the surgeries and the GPs we currently employ."
The Health Department and Primary Care Body say they're disappointed with the Co-op's announcement - claiming it was made without any discussion with them.
"We are disappointed with the announcement from the Co-op today which has been made without any discussion with either Health and Community Services or the Primary Care Body.
"Our first priority is to ensure that patients receive continued high quality safe primary care and we will be supporting the GPs employed by the Co-op to provide this.
"This really emphasises the need for the new Jersey Care Model which both the Primary Care Body and Health and Community Services are working so hard to take forward. We have had excellent engagement from GPs as part of this process.
"We are also developing a model of care around the needs of low-income islanders who need access to General Practice and this will be debated by the States Assembly later this year.
"We would reassure patients of the Co-op that they will continue to receive their care from the Co-op until the summer of this year, and we will work with partners to ensure they receive high-quality primary care in the future." - Dr. Adrian Noone, Medical Director of Primary Care for Health and Community Services and members of the Primary Care Body.