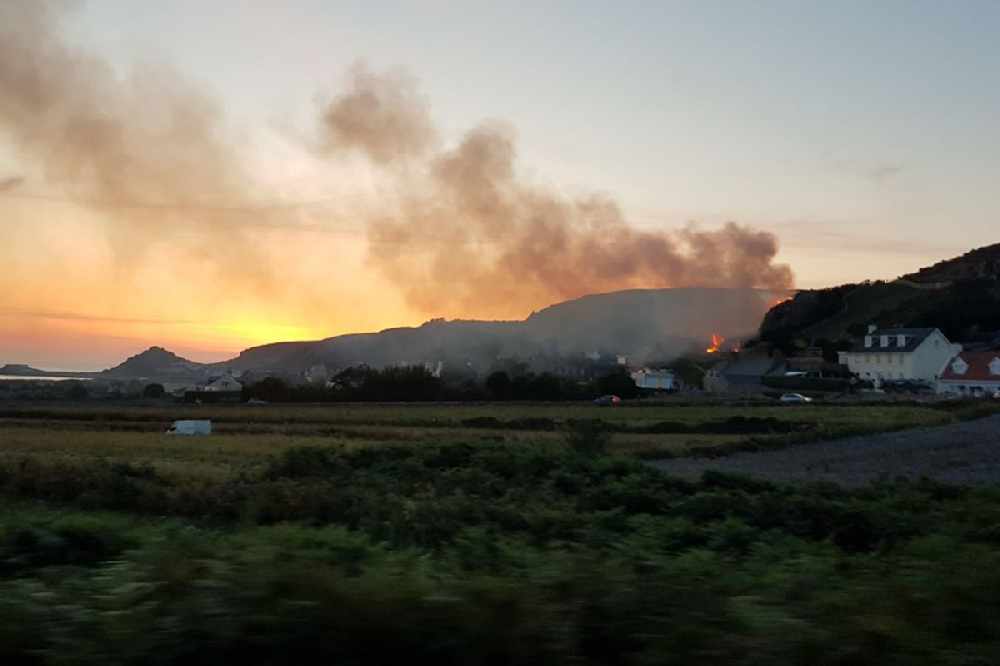 Firefighters have put out a large furze fire at L'Etacq.
2,500 square metres of open land was ablaze last night.
Several 999 calls were made reporting flames and plumes of smoke east of Mont Huelin in St Ouen.
Crews were dispatched from both the town and western stations at sunset to put it out.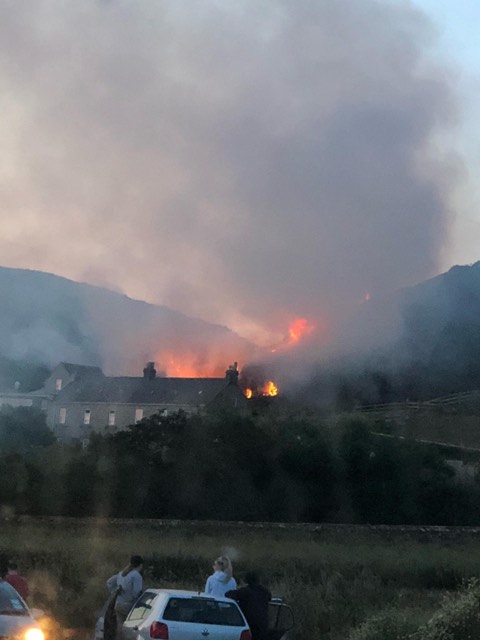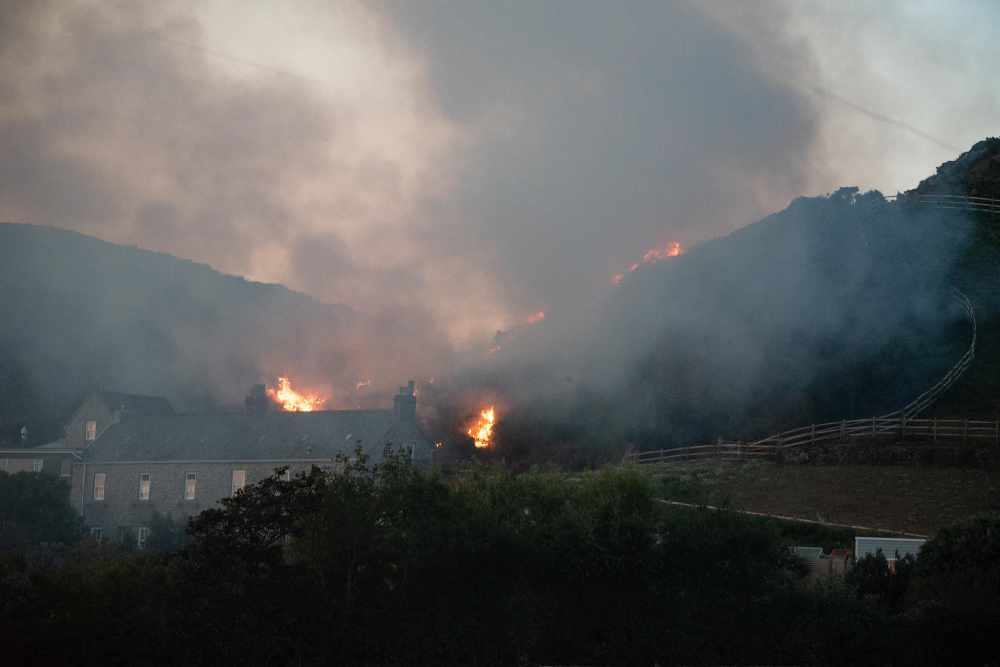 Firefighters brought the fire under control and stopped it reaching surrounding homes.
They stayed at the scene for more than two hours damping down.
It's believed to have been started through recklessness, though the Fire Service has not revealed the source of the ignition.
Phil Falle from JFRS told Channel 103 we all need to be extra careful in this ongoing dry spell:
"There is a greater risk of fires starting - even through refraction of glass. I am not saying that was the case this time. We just really want people to be mindful and careful out in the countryside. Be careful with discarded cigarettes. The use of disposable BBQs has been a real problem this year.
I believe there is a bit of rain coming later this week, but it probably won't make a great deal of difference given the long period of dry weather we have had. It is going to be a risk for some time now, until we have a significant period of rain."
Photo: JFRS (main image) & Max Young