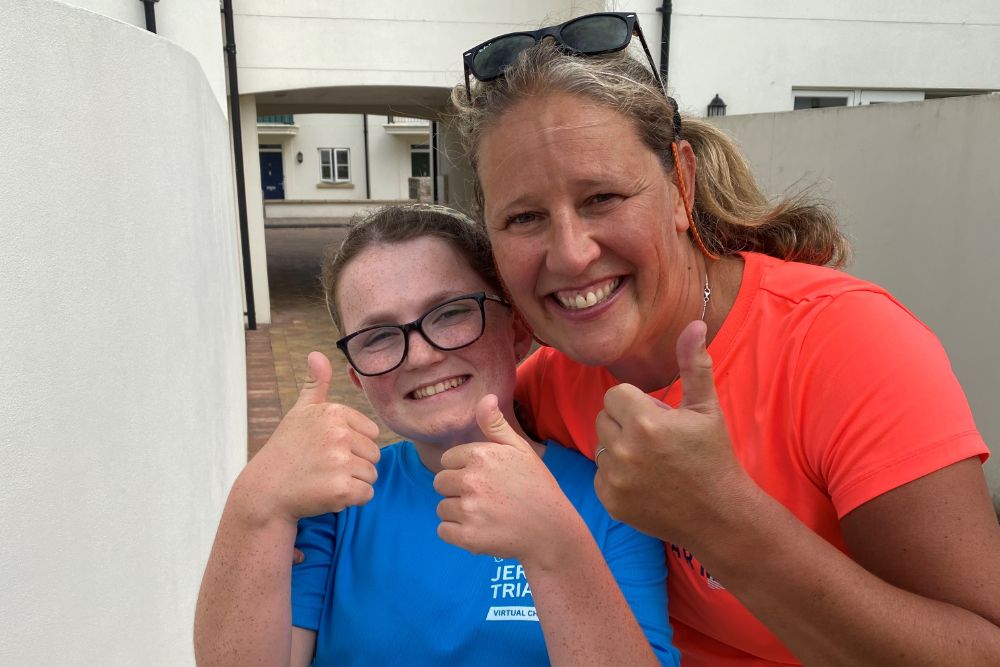 Charlotte posing with step-mum Sarah.
A Beaulieu Convent student has organised a 24-prize raffle to raise money for two local charities.
Charlotte Harman, who's 15, has already been fundraising for the Jersey Lifeboat Association and Jersey Hospice Care - which included completing the 30 bays in 30 days challenge.
The teenager was inspired by her love of water activities and the care Jersey Hospice provides for those in need.
"The JLBA means a lot to me because I spend a lot of time on my family's boat and other water users rely on their services, and Jersey Hospice Care provides support and care to people who would be really struggling and need expert care.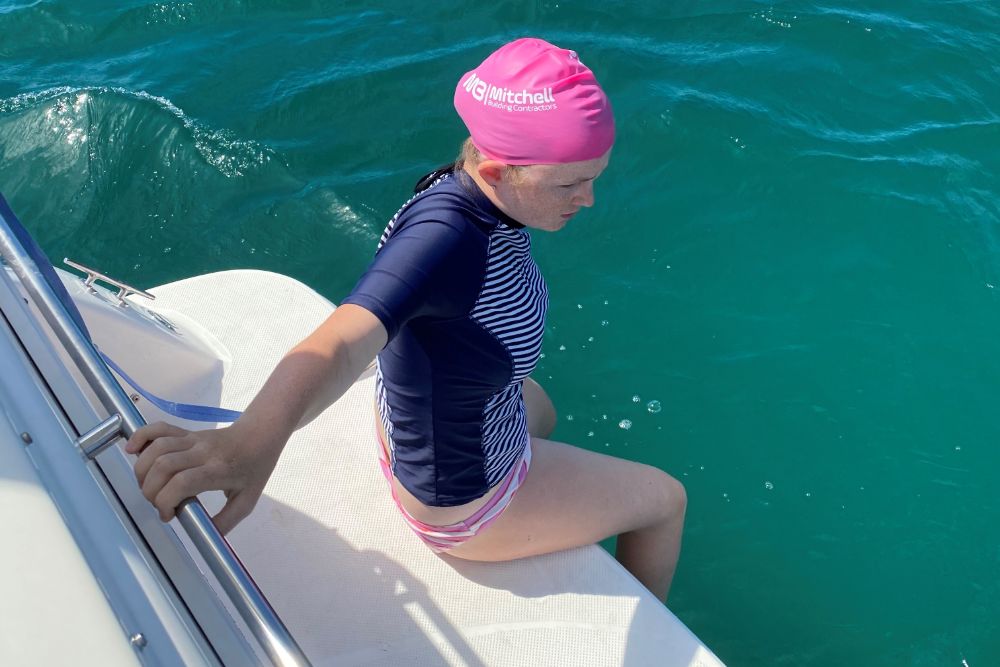 "It came to me as an idea as I wanted to give back to charities who've been affected due to the pandemic due to a reduction in donations and not being able to stage their own events.
"So far I have done the 30 bays in 30 days, a triathlon and a raffle."
She's already collected more than £1,000. The raffle is being held virtually on 16 August.
"I never expected it. It's amazing how many local businesses and individuals have donated."
Prizes for the raffle include a sweet and chocolate hamper from SweetTreatz, a Jersey Seafaris voucher, and a cut and blowdry voucher at Athena Hair Salon.