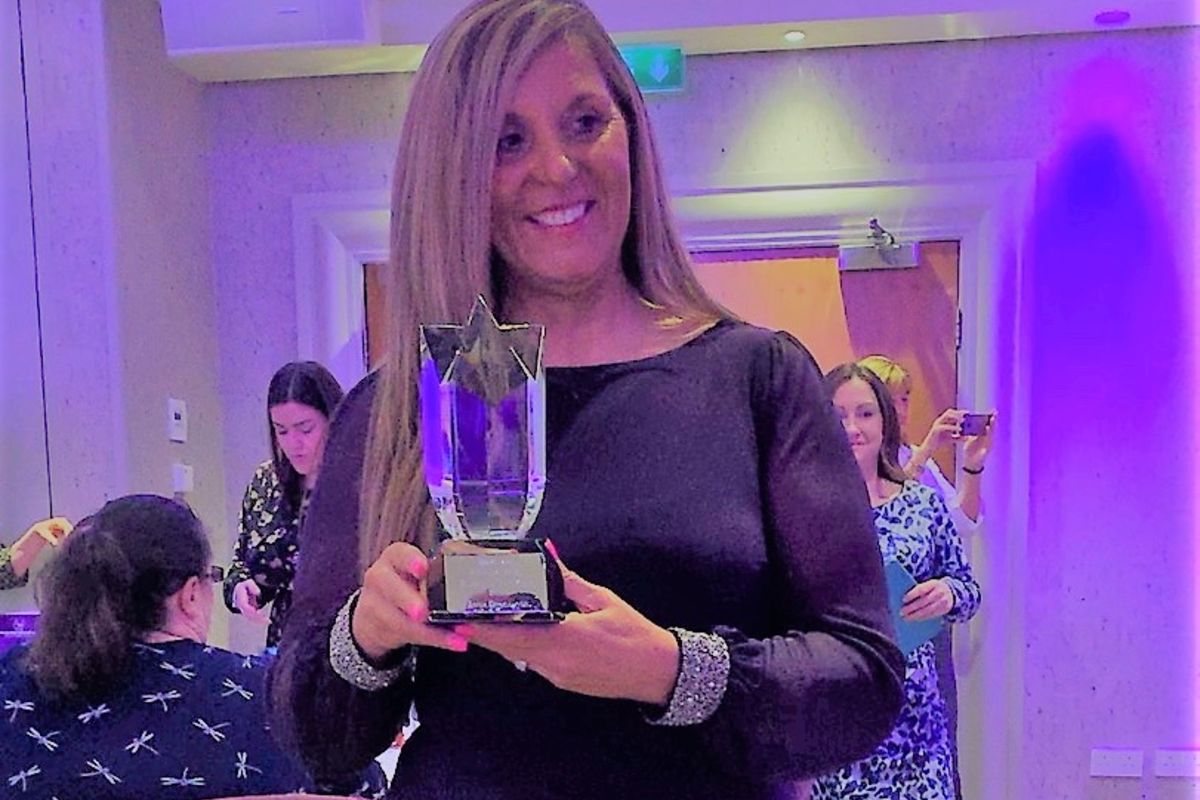 Anna Goncalves receiving her award.
The 2019 Jersey Inspirational Woman of the Year says she's over the moon to be given the honour.
Anna Goncalves received the award from the Jersey Women's Refuge after battling through a series of gruelling marathons for charity.
She's raised more than £100,000 over the last seven years.
A spokesperson for Jersey Women's Refuge says she received the most nominations:
"Anna has been an inspiration to many people over the past 7 years for her extraordinary dedication to running marathons and selflessly raising over £100k for local Jersey charities including one very close to her heart, Headway. True to form Anna sprinted across the finishing line with the highest amount of nominations received!"