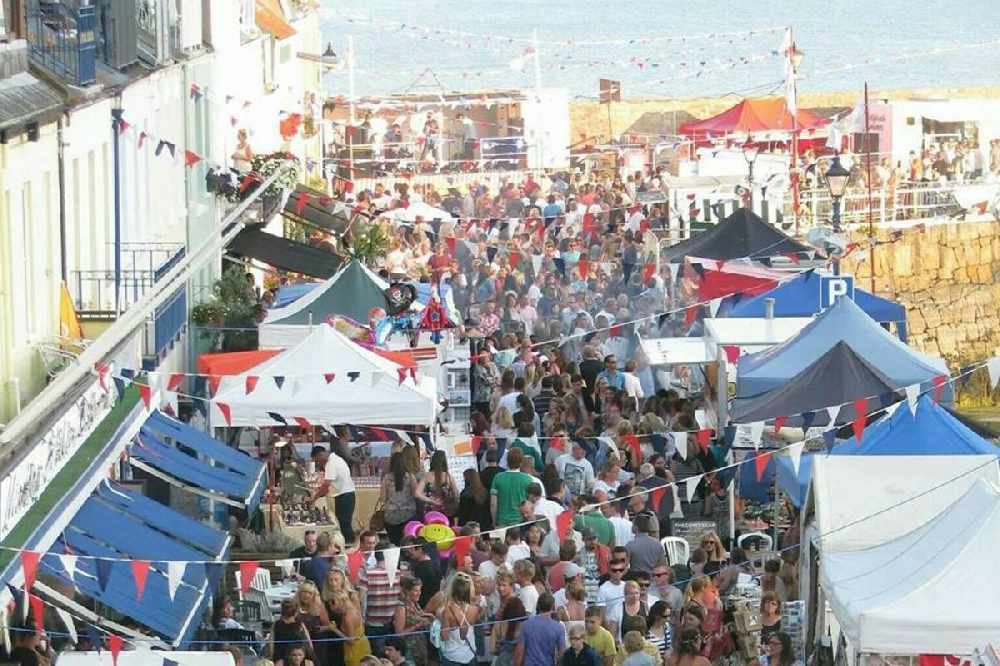 Credit: Gorey Fete
Hundreds of people are expected to head east today for the Gorey Fete.
The family event includes beach games, live music, and a magic show as well as the popular spaghetti-eating and yard of ale competitions.
The annual show has been running through the day with children's entertainers, beach games and a sky diving display.
"We're expecting it to be quite a bonza year this year. The tide is perfect for us, it's a beautiful setting, we've got our fireworks and most importantly Jersey Mutual, our sponsors, have given us a little more sponsorship so we're going to allow everyone under 16 free entry this year!" - Danny Wherry, Organiser.
The money that over 16s will pay will all go to a good cause.
"It all goes to charity. This is a charity event. It's a very big community event, it's been going since 1947 so it's a long time that we've been raising money for charity."
A park and ride scheme is running with a regular LibertyBus service also in operation.