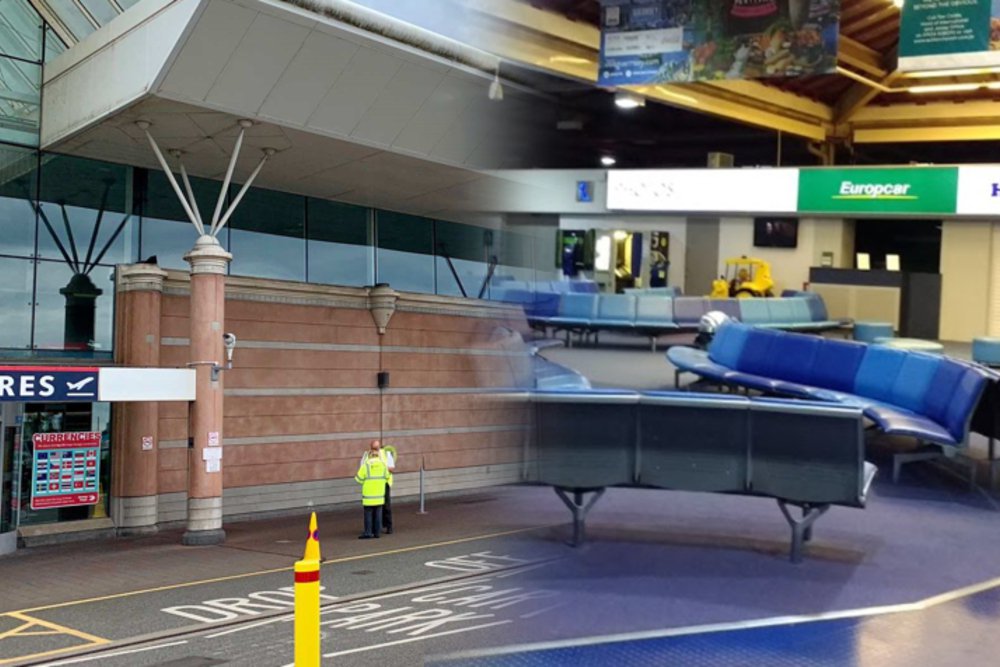 It's been confirmed that Jersey's borders will reopen on Friday 3 July, following approval from the States Assembly.
The government approved the Council of Ministers' 'Safer Travel Period' proposals by 37 votes to 12.
Those voting against were Deputies Inna Gardiner, Kirsten Morel, Rob Ward, Carina Alves, Montfort Tadier, Jess Perchard, John Young, Louise Doublet and Geoff Southern, Constables Philip Le Sueur and Sadie Le Sueur-Rennard and Senator Sam Mezec.
It means people can leave and enter the island without needing permission. That hasn't been allowed since March to stop the spread of Covid-19.
People coming to Jersey will have to complete an online registration form before travel. The government says anyone who doesn't do this will face 'significant delays' on arrival.
That form asks for personal details, a health declaration, countries visited before departing, whether they have any symptoms and if they've been in close contact with anyone who does have symptoms.
It was revealed yesterday that there are now zero active cases of the virus in the island.
Arrivals will have to provide a document proving that they've tested negative for coronavirus after taking a test within 72 hours of arrival, take a free coronavirus test at the airport or harbour or self-isolate for two weeks. Children under the age of 11 will be exempt from testing.
If the test is negative, it will be texted to you and you can carry on as normal. Texts will continue and you will be asked to reply each time.
If it's positive, the Contact Tracing Team will call, find recent contacts and ask you to self-isolate for two weeks.
A pilot testing scheme took place at the airport throughout June, with 93% of passengers on incoming Blue Islands lifeline flights choosing to get tested over having to quarantine. They all tested negative for COVID-19.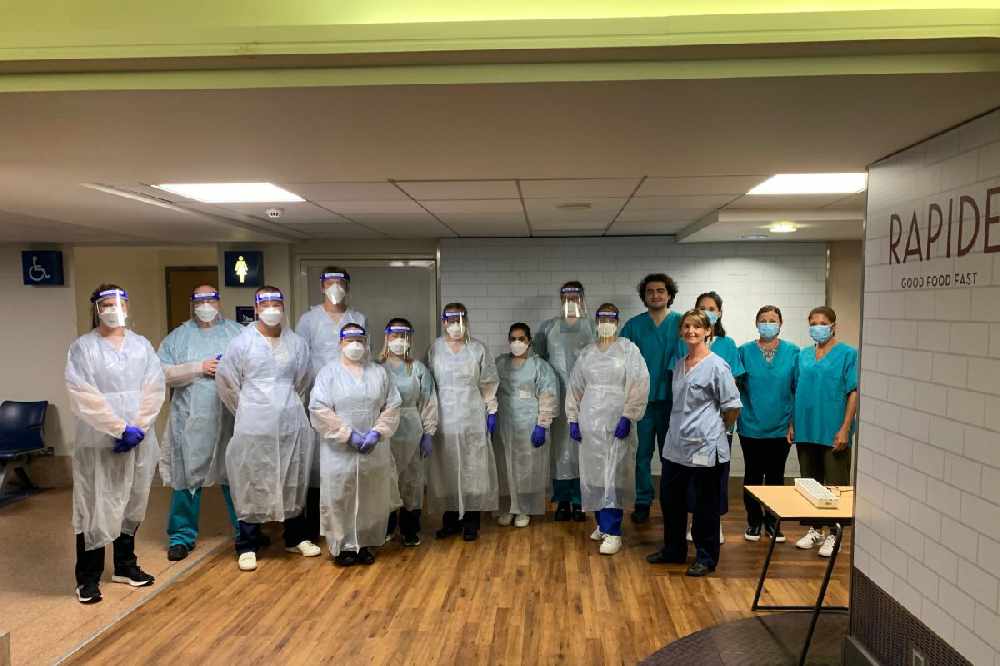 A harbour testing facility is due to be ready for use from tomorrow (2 July), ahead of the Friday 3 July reopening.
Anyone who agrees to get tested on arrival but then refuses further tests if required will be fined up to £1,000.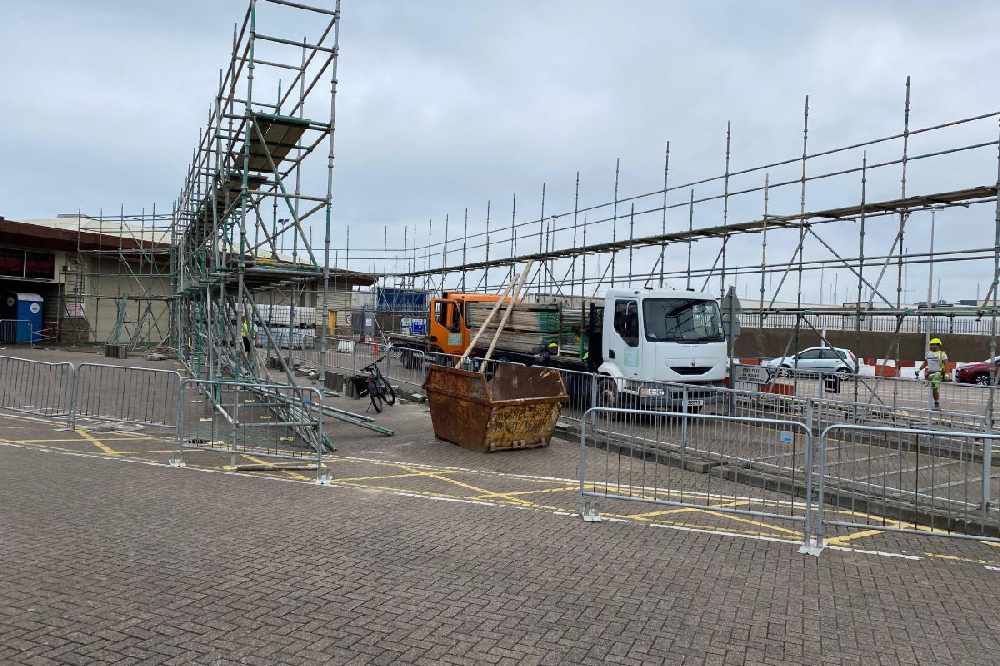 External Relations Minister, Senator Ian Gorst, says given the low number of cases and the risk of non-COVID related health concerns, the time is right to do this.
"It is now proportionate to give islanders some of their freedoms back and those who wish to travel here.
"Let's be clear, we know that there won't be very many in the early weeks. We know that the systems in place, the track and the trace and the testing are fit for purpose."
Senator Gorst confirmed that currently, results are due back in between 16 and 28 hours on average.
There was a challenge to delay the reopening by a further week and to quarantine all arrivals until their test results are known. Those amendments were rejected.
The Council of Ministers did accept an amendment from Deputy Rob Ward, that will see inbound travellers make daily contact with health officials for 14 days after arriving here.
Health professionals in the STAC committee recommended that it was safe to reopen from Friday. Dr. Susan Turnbull says the Council of Minister's proposals only increases the risk of someone encountering the virus 'by a very tiny amount'.
It was approved despite concerns from some States members about the testing turnaround time, the lack of quarantine for arrivals, the effectiveness of the contact tracing team and the effect on people's mental and physical health, particularly for those deemed most at risk.
Strong guidance will be given to arrivals to 'limit social contact in the period before test results are received.'
The current average for results is from 24 hours up to 72 hours. The government says it hopes to have that down to 12 hours by the start of August.
Accommodation will be secured for any arriving passenger that tests positive for the virus.
Deputy Kirsten Morel has this warning for Ministers.
"If at any point in the coming months, islanders are forced to accept, again, freedoms on their civil liberties because of a viral outbreak, then we know it will have come from outside, we know it will have been caused by travel.
"I, like I'm sure many other States members and thousands of islanders, in those circumstances expect Ministerial resignations."
Deputy Jess Perchard told members she was devastated, cross and couldn't understand why members decided to take such a risk when she says it wasn't necessary. She questioned why the delay and quarantine amendments couldn't be supported.
"We could have opened the borders on Friday (3 July) and had a legitimate and robust regime set in place that gave high-risk islanders reassurance and confidence to move within the community, whilst also allowing travel for those who are desperately missing their loved ones."
Despite those worries, the delay was rejected and approval was given to allowing unrestricted travel to recommence from Friday 3 July.
"I think it's time to restore our islander's freedoms and civil liberties. I think it's time to encourage islanders to make their own personal choices based on their own best circumstances." - Senator Lyndon Farnham, Economic Development Minister.