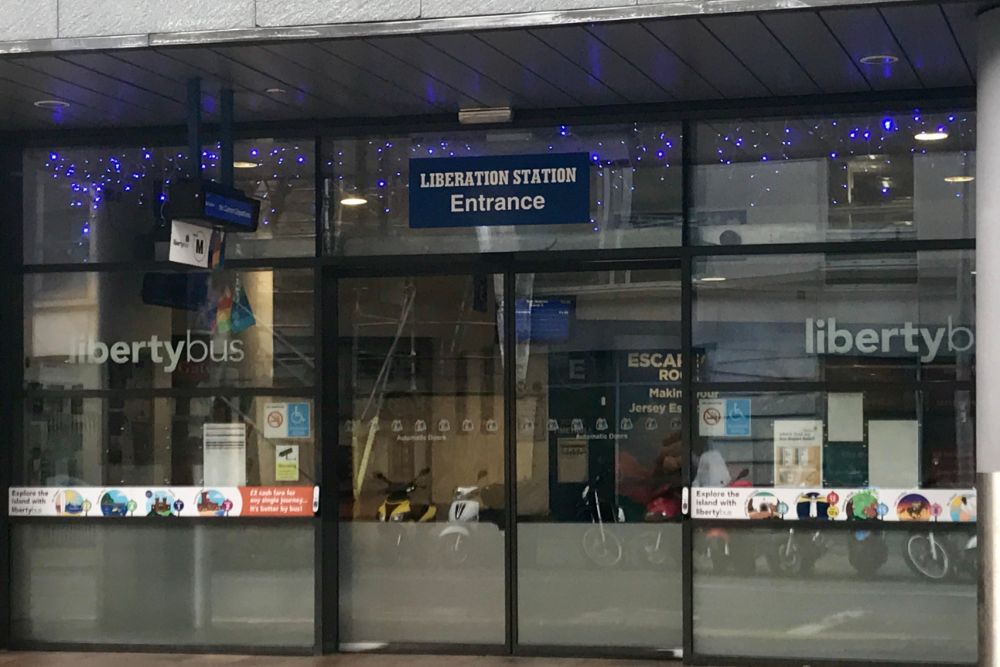 An attempt to create free bus travel for people under the age of 21 in Jersey was defeated, after a tied vote.
Deputy Rob Ward, who proposed it as part of the government's Sustainable Transport Policy, said it would encourage younger people away from private vehicles and encourage a more active lifestyle.
If approved, there would have been an initial annual application fee of £20.
However, the vote was tied at 22-22, which meant that it couldn't go ahead.
Many members said they couldn't support the proposition because it wasn't clear how much it would cost, provoking this response from Deputy Ward.
"So many of us have signed a pledge to children to say we will put children first, but at the same time, we shy away from any action that may actually cost a small amount of money, because you can't define that amount of money right now, that may take cars off the road, that may decrease pollution and improve the lives of a lot of children. I believe this is hypocrisy in its truest sense.
"If we cannot take actions that work towards a better environment for our children, I suggest you get some Tippex and take your name off that pledge because we are not doing the things that we pledged that we would do."
Deputy Ward has previously tried to make school buses free, but that attempt last summer was also defeated.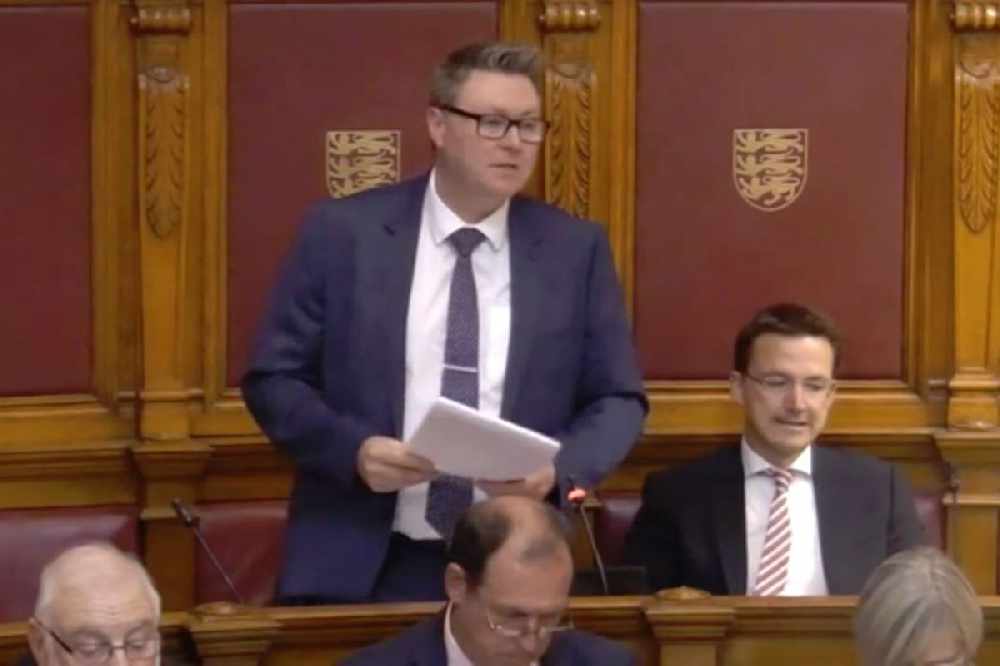 Deputy Rob Ward speaking in the States Assembly.
Despite his impassioned plea, many States members who spoke against the amendment stuck to their guns and voted against it.
"For me, this proposition is premature and sadly undermines the principle that underpins the entire approach. I cannot support asking this assembly to support this specific conclusion in advance of the findings and recommendation of the Bus Development Plan." - Deputy Kevin Lewis, Infrastructure Minister.
"The effect of this amendment would be to reduce the ability of the bus company to enhance the existing service by adding additional trips where and when there are gaps. That's what we really need, more regular services so we don't have to think too hard about when the next bus turns up." - Constable Mike Jackson.
"We're going to have to wait to get all the information together so that we can get a Bus Development Plan that we all know, we all support and we can bring back to the assembly that we can all put a tick box against." - Deputy Hugh Raymond.
Thee 22 voting FOR were: Senators Kristina Moore, Steve Pallett, Sam Mezec. Constables Deidre Mezbourian, Sadie Le Sueur Rennard, Richard Vibert, John Le Bailly, Richard Buchanan, Karen Shenton-Stone. Deputies Geoff Southern, Carolyn Labey, Montfort Tadier, Mike Higgins, Steve Luce, Louise Doublet, Russell Labey, Trevor Pointon, Mary Le Hegarat, Rob Ward, Carina Alves, Kevin Pamplin, Inna Gardiner.
The 22 voting AGAINST were: Senators Ian Gorst, Lyndon Farnham, John Le Fondre, Tracey Vallois. Constable Simon Crowcroft, Mike Jackson, John Le Maistre, Philip Le Sueur. Deputies Kevin Lewis, Jeremy Macon, Richard Renouf, Scott Wickenden, David Johnson, Graham Truscott, John Young, Lindsay Ash, Kirsten Morel, Gregory Guida, Rowland Huelin, Hugh Raymond, Steve Ahier.