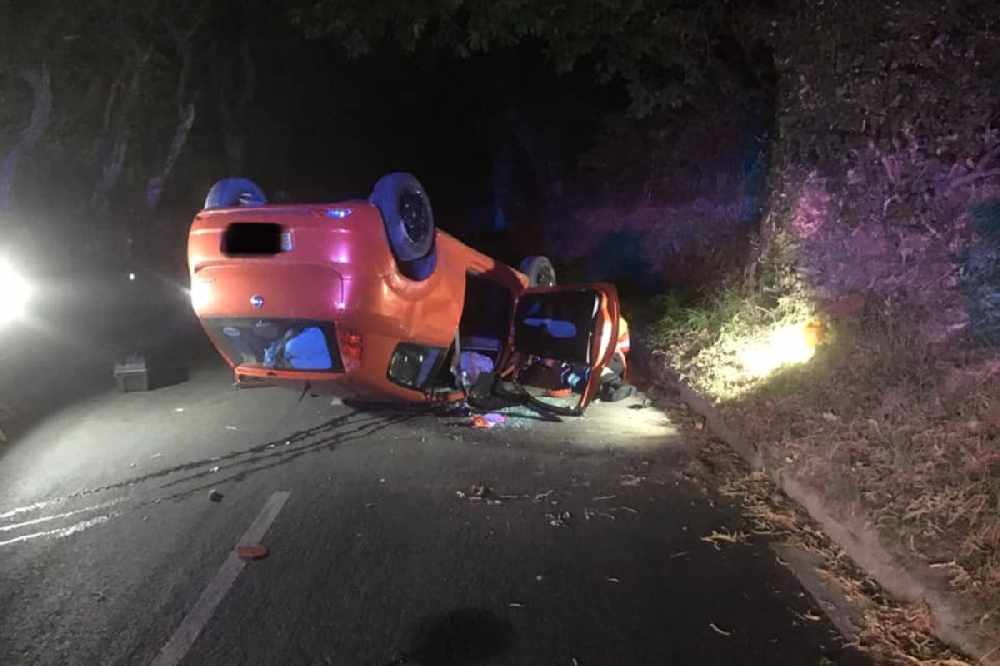 Four teenagers have escaped with just minor injuries after a car ended up on its roof in St Peter's Valley in the early hours of this morning.
Firefighters were called to the overturned car on the road just past the quarry at 1.45am.
The orange Fiat Punto was being driven by a 17 year old boy, with three passengers also in the car.
The driver and another 17 year old boy were taken to A and E, while an 18 year old girl and 16 year old boy were treated by paramedics at the scene.
The road was closed for around three hours, reopening just after 5am.
Police are investigating, but say it appears to have been a slow-speed collision with the embankment with a new driver at the wheel.