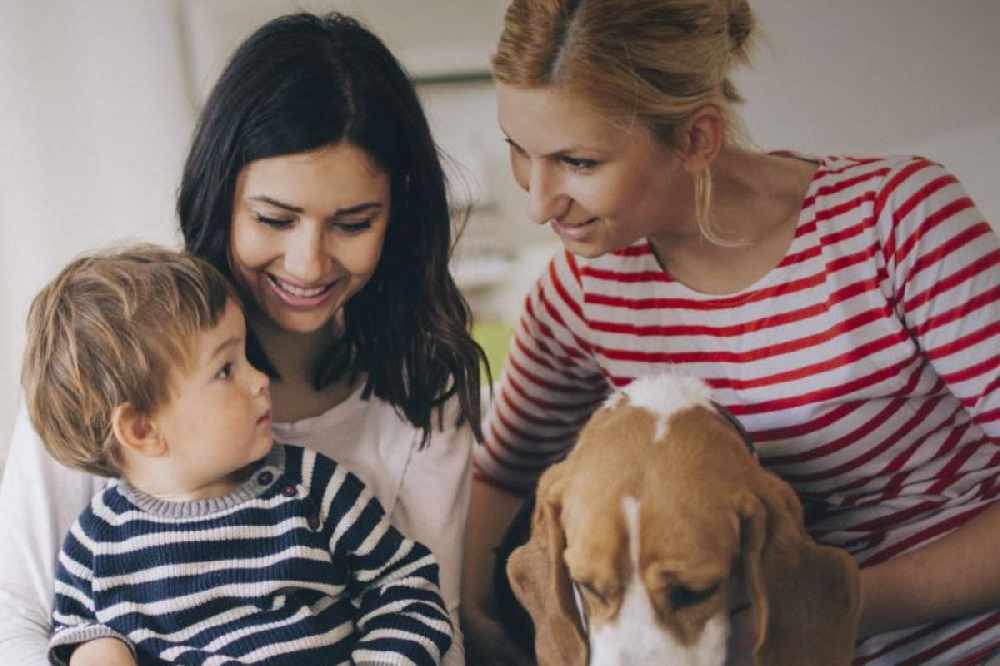 A new campaign has been launched ahead of this weekend's Channel Islands Pride event to dispel myths over who can foster a child.
Foster parents from the LGBT+ community in Jersey have been speaking out.
Debbie and Dee Sallows-Byrne are a same-sex married couple from St Helier, who received an award at the Foster Carers Award ceremony earlier this year.
"We've been lucky in a sense that children that we've looked after have generally gone on to their forever home and we know that they're looked after.
"As much as you miss them, you feel comfortable with where they've gone. You know that now is the time for them to go back or go forward, whatever way it works."
Debbie & Dee Sallows-Byrne are foster carers for children in #JerseyCI, did you know fostering is open to everyone who can offer a child the care they need? The Fostering And Adoption team will be at @liberatecipride on 7 Sept. Call 443970 or visit https://t.co/LpyZgtIqPC pic.twitter.com/mu2QGX1BjE

— Government of Jersey (@GovJersey) September 2, 2019
The Fostering and Adoption team will be attending Channel Islands Pride and have a pop-up event for islanders to find out more details.
"Fostering is open to everyone who can offer a child the love and care they deserve, help them to thrive, and meet their needs. Ahead of Channel Islands Pride this weekend, we feel it is important to share the experiences from LGBT+ foster carers.
"Thank you to Debbie and Dee Sallows-Byrne for speaking to the Government of Jersey about their experience of fostering. LGBT+ foster carers and adopters (whether single or in relationships) can change children's and young people's lives.
"It doesn't matter what your family looks like. If you can provide a loving home for children who need it, then you can be considered for fostering. As Minister for Children, I am proposing that more support is given to foster carers, both financial and with training and advice." - Senator Sam Mezec.