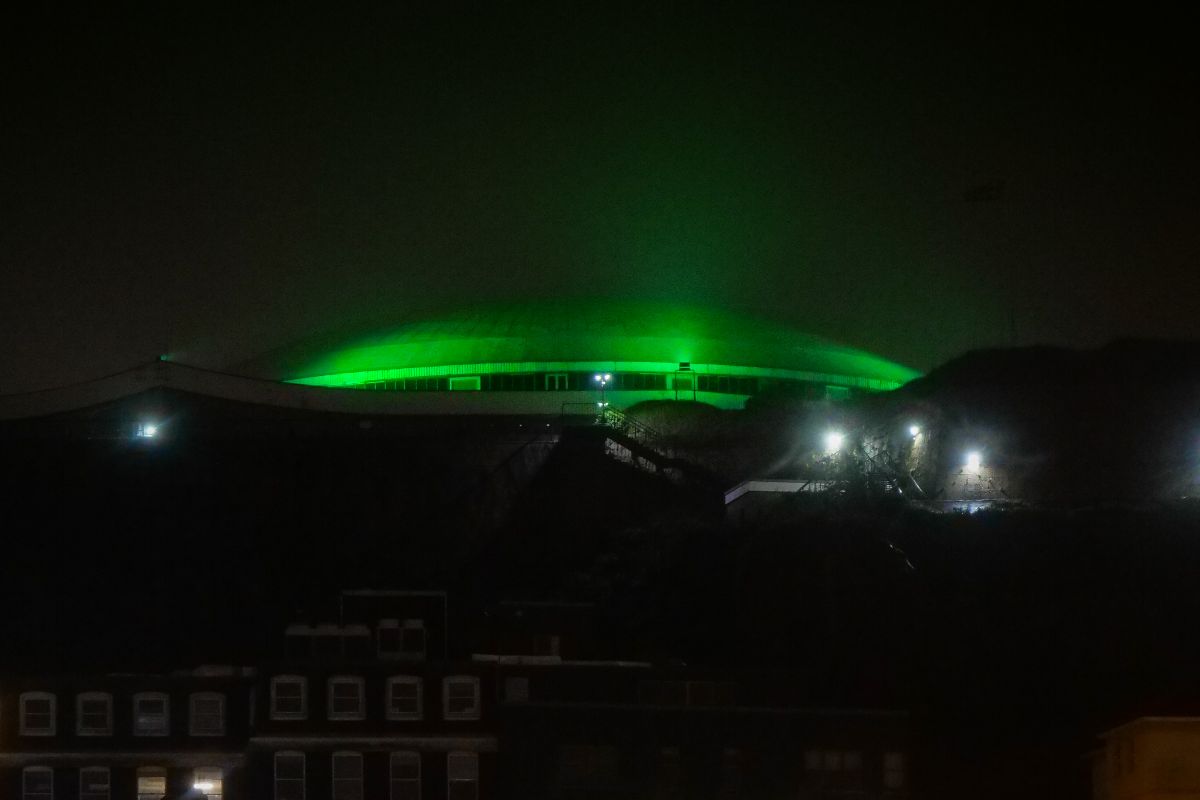 Image Credit: Gatis Valters
Fort Regent has turned green to raise awareness of child neglect.
The NSPCC is running its 'Light For Every Childhood' campaign through the Christmas period.
The Fort's dome will remain green throughout December for the Festive Fort and public ice skating events.
Local Campaigns Manager Julie Campbell says its a huge issue.
"Neglect remains the most common form of child abuse and the most common reason that adults contact the NSPCC helpline.
"We get around 55 calls every day across the UK and Channel Islands from adults who are worried about a child that's being neglected."
The common signs and symptoms of child neglect include:
Poor appearance and hygiene, they may be smelly or have unwashed clothes
Living in an unsuitable home environment for example dog mess being left or not having any heating
Left alone for a long time
Untreated injuries, medical and dental issues; they may have skin sores, rashes, flea bites, scabies or ringworm
Poor language, communication or social skills
Seem hungry or turn up to school without having breakfast or any lunch money
"It's hard for children when they know that for other children Christmas is a great time where families get together with lots of presents.
"For neglected children, they may not get that attention. We are particularly hopeful that this Christmas appeal will raise much-needed funds for our helpline so we can be there to answer calls from people when we are at our busiest"
Adults worried about the welfare of a child can contact the Jersey NSPCC Helpline on 0808 800 5000 or nspcc.org.uk. It provides specialised 24/7 support and advice.
Children with any concerns or worries can contact Childline on 0800 1111 or childline.org.uk.
Both helplines are available 365 days a year and free to call from Jersey. Callers can remain anonymous if they wish.