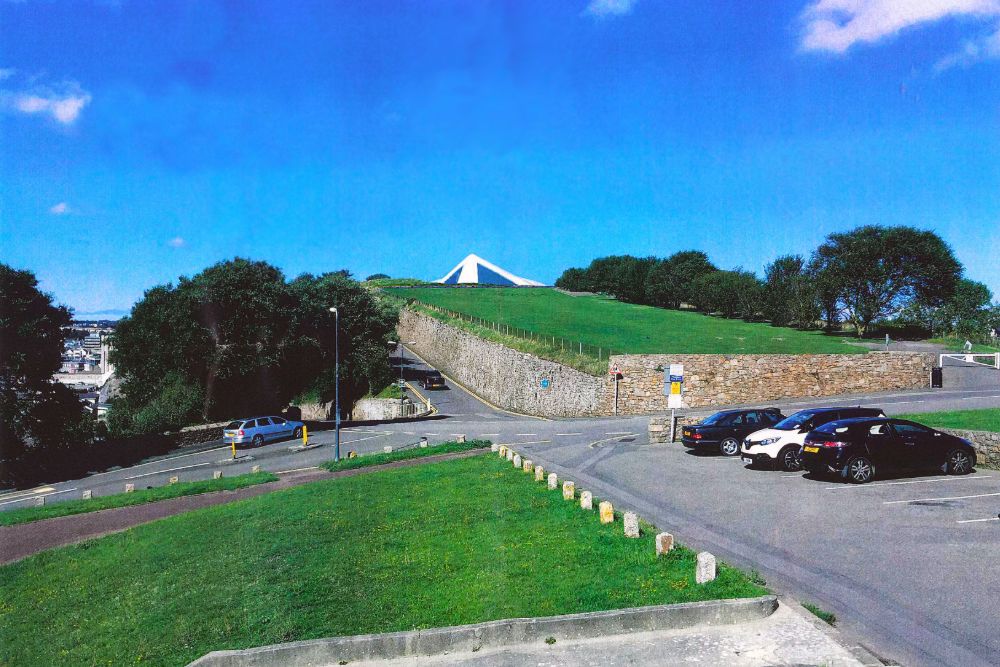 How Glacis Field will look once the Fort Regent pool is demolished. Image Credit: BDK Architects
Jersey's government is monitoring the number of people attending events at Fort Regent, as it continues to consider its future use.
It's to gauge the Fort's popularity as a venue, ahead of any decision being made as to its future use.
Work is underway to demolish the old 1970s swimming pool on the adjacent Glacis Field, clearing the site for future redevelopment.
Jersey's government says the project is a complex one - requiring 12 tonnes of asbestos to be removed, pushing the cost to clear the site to £2.7 million.
Assistant Infrastructure Minister, Deputy Hugh Raymond, says he wants a plan to be formed by the time the pool's demolition work is completed next summer:
"We're looking to finish taking down [the pool] and tidying up the site by June next year, but by then, I want to know whether we've increased the number of people attending events in Fort Regent as well, because we've been given some money by the Treasury to make sure we can increase the numbers - and we also have more money to decide what we're going to do with it in future."
Deputy Raymond says the Fort's future use still hasn't been decided - but there have been a number of different proposals put forward:
"We've had some quite interesting information from all sorts of different people - from hotels to botanical gardens, even a film studio - but it's an iconic structure, it's placed in a very busy part of the island and we have to do something with it. There's certainly a lot of interest."