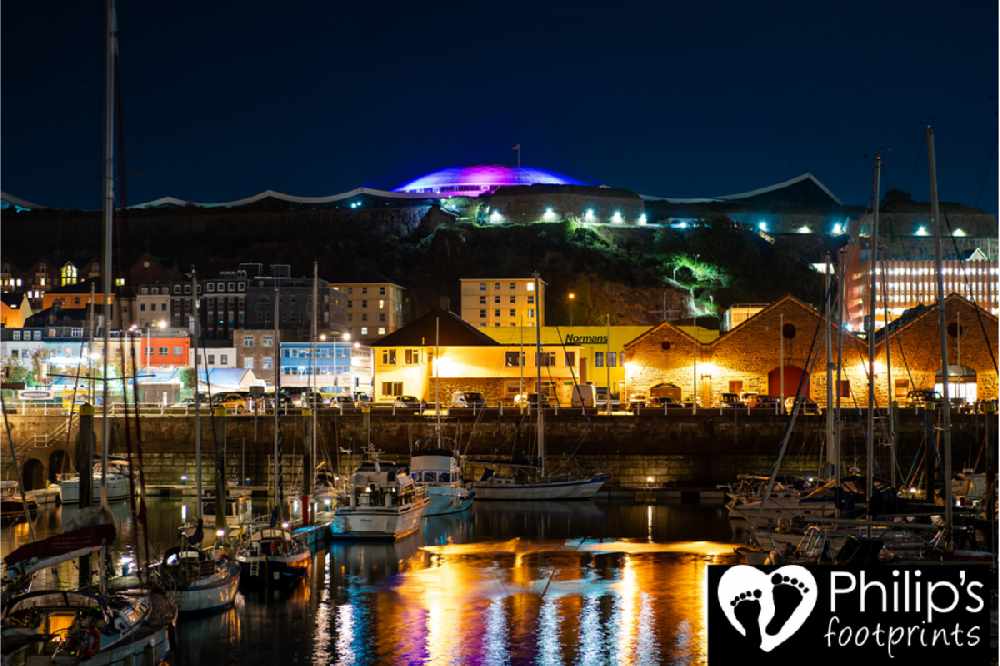 Fort Regent has been illuminated in pink and blue lights for Baby Loss Awareness Week.
It encourages bereaved parents to break their silence.
"Baby Loss Awareness Week is a unique opportunity for parents to commemorate their babies who died. I hope bereaved families seeing Fort Regent lit up pink and blue will feel less isolates and alone in their grief." - Clea Harmer, Chief Executive of stillbirth and neonatal death charity SANDS
Today marks Pregnancy and Infant Loss Awareness Day, and local charity Philip's Footprints is asking islanders to take part in the global 'Wave of Light'.
That involves lighting a candle for at least an hour from 7pm, to remember all the babies that have died during pregnancy or at, during or shortly after birth.
Founder, Jo Nash says it helps to feel part of a community:
"When we lost our baby it was a very lonely time because it was very hard to connect with other people... so for people who might be feeling isolated because they have had a loss it lets then know that there are others out there, and I hope they try and connect with someone else."
Photos can be shared on the Philip's Footprints Facebook page.
Philip's Footprints held their 5th annual 10km Starlight Walk on Saturday and raised more than £3,300 to support bereaved parents in Jersey. The charity has also donated a selection of books on baby loss and grief for children and adults to Jersey Library.

Photo: BAM Perspectives