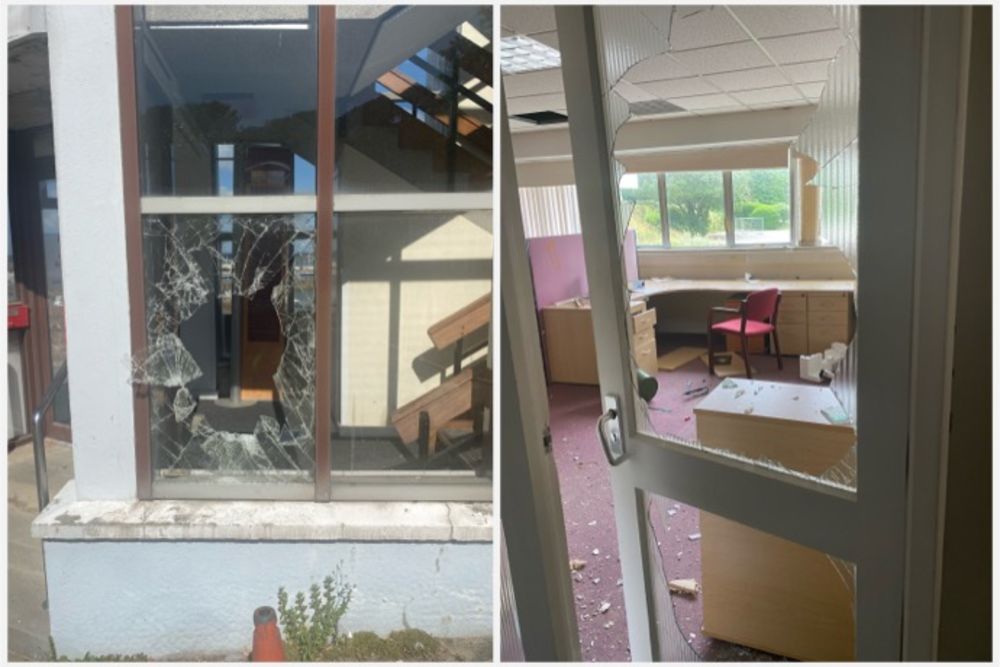 Vandals broke into the former Planning offices at South Hill
The government's former offices on South Hill are being boarded up after vandals broke in and caused damage.
The 1960s building was vacated late last year, after being deemed 'sub-standard' compared to modern building specifications.
The Planning Department is now based at La Motte Street, alongside Customer and Local Services.
A government spokesperson says the building will now be boarded up and additional security patrols in place following a spate of vandalism:
"The States of Jersey Police has been alerted and G4S are carrying out regular patrols of the site.
"There are concerns that vandals could inadvertently disturb asbestos within the premises and so the decision has been taken to board up the offices."
A consultation process to decide the future use of the South Hill site began earlier this year before the island went into lockdown.
The government says a decision will be made 'shortly'.