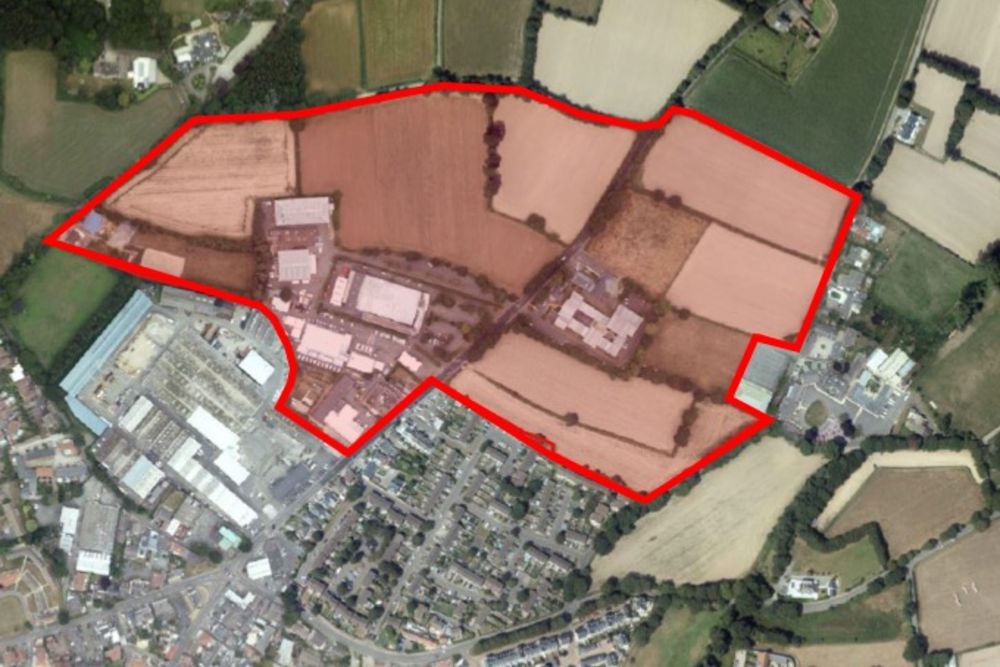 The potential site for Jersey's new hospital at Five Oaks has been extended.
The new development footprint covers extra plots of land in St Saviour owned by the government, as well as a number of private properties.
According to the latest plans, the former Jersey Evening Post offices and JT data centre on La Grande Route de St Martin are among the plots which could be subsumed into a new hospital development if Five Oaks is chosen.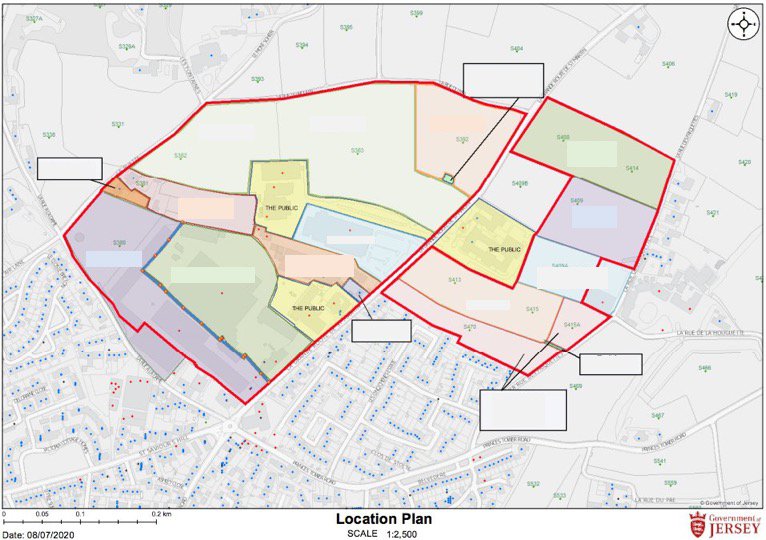 The new area earmarked as a potential new hospital site
The extension to the site was quietly amended on the Government website, without notifying members of the public whose properties could be affected.
Deputy Chief Minister, Senator Lyndon Farnham, chairs the panel overseeing the hospital project:
"The Our Hospital Political Oversight Group considered and approved the shortlist of sites shortly before they were announced to the public.
"For the Five Oaks site, the political group was initially presented with the map that illustrates the smaller area. The group noted that the Government owns a number of properties in the vicinity and asked the project team to consider whether the inclusion of those properties could contribute to a better design solution for the site.
"The site maps were amended accordingly."