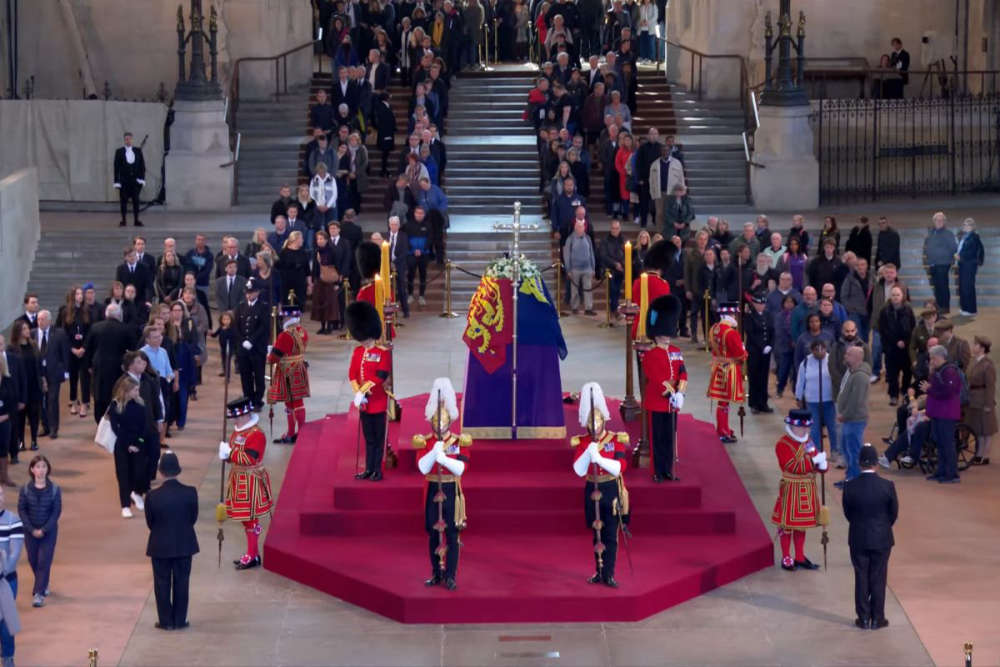 Jersey's Chief Minister Kristina Moore and four other of the island's politicians will head to London to attend to the lying-in-state.
The delegation will go to see Her Majesty's casket on Saturday (17 September) and pay their respects to the late Queen
Deputy Chief Minister Kirsten Morel will also make the trip, along with Reform Jersey leader Deputy Sam Mezec and Constables Karen Shenton Stone and Mike Jackson.
The queue to see Queen Elizabeth's coffin in Westminster Hall is currently 14 hours long, stretching along the River Thames to Southwark Park.
The UK Government closed the queue earlier this morning (16 September) for 'at least' six hours, saying that it had reached capacity.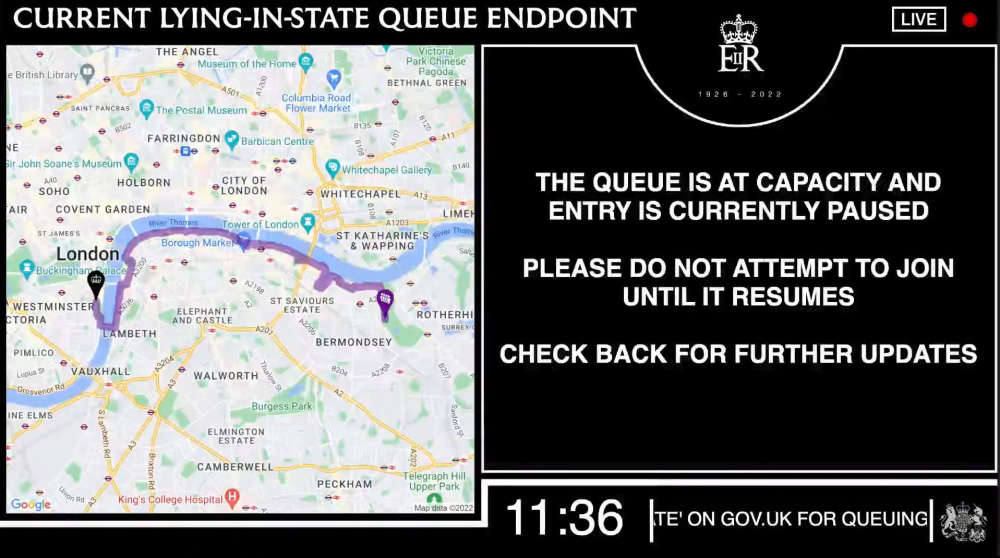 However, the group won't have to join the queue like everyone else because the UK Department for Digital, Culture, Media and Sport will give them passes that allow them to skip the line.
This is only offered to MPs, Parliamentary staff and delegates - with former Prime Minister Teresa May among those seen paying pay her respects.
The Queen will remain lying in state until 6.30am on the day of her State Funeral (19 September)
Jersey's Bailiff and Acting Lieutenant Governor, Sir Tim Le Cocq, will attend Her Majesty's funeral.