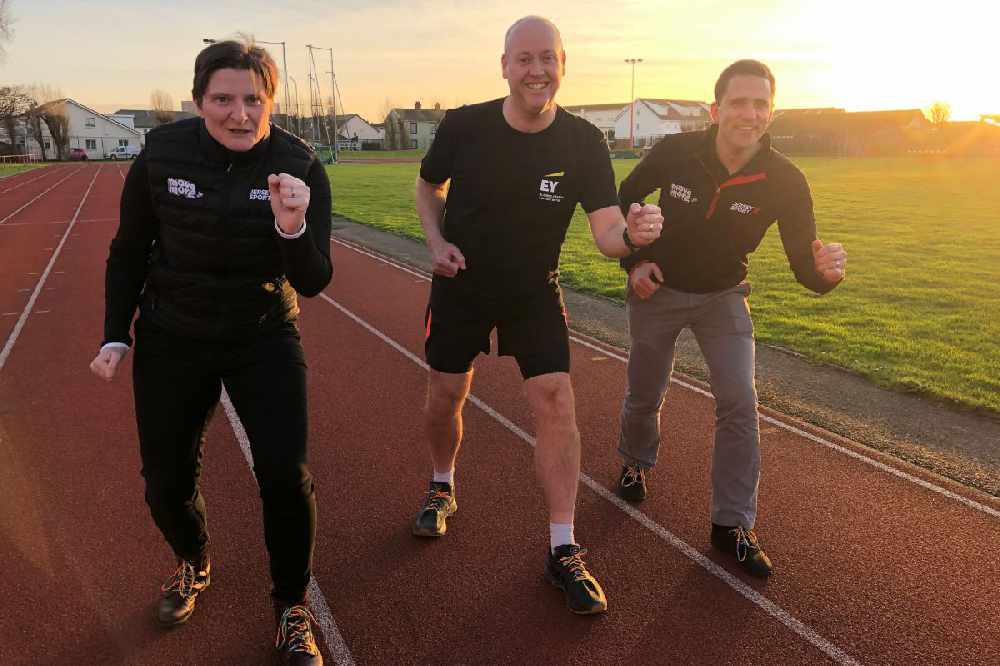 Local athletes are sporting rainbow laces this week to show their support for Jersey's first 'Pride in Sport Week'.
It's promoting awareness of equality, diversity and inclusion - with a workshop this Wednesday on how to help stamp out discrimination.
Sport Partnership Manager James Tilley says clubs need to look at how they can tackle the challenges faced by the LGBTQ+ community attending sports events.
"Some people will have turned up to sports clubs and maybe not felt as welcome or included as they would have liked because of the historical culture within those clubs. It it often not the clubs meaning or intending to be unwelcoming, so that's why we want to raise the awareness and look at how clubs can be more welcoming to absolutely everybody.
Sport should be for everyone, but there are some groups for whom significant barriers to participation in sport exist. In the UK, for example, more than 55% of LGBTQ+ people are not active enough to maintain good health. Changing these statistics requires all of us to understand what we can do make our clubs, teams, schools and associations more inclusive." - James Tilley, Sport Partnership Manager at Jersey Sport
The campaign has been created in partnership with Liberate (Jersey) and EY.
"It's only when people feel truly accepted and able to be their authentic selves that they can perform at their best. As teammates, competitors, fans and organisations, it's everyone's responsibility to stand up to discriminative behaviour in all its guises and Jersey Sport's training will provide people with the skills and understanding to do just that." - Chris Matthews, Partner at EY
Rainbow laces are available from EY's offices at Liberation House on Castle Street or from Jersey Sport at FB Fields.
For details of Jersey Sport's workshops and to book onto the new Equality, Diversity and Inclusion for Sport and Physical Activity Workshop visit: www.jerseysport.je/workshops