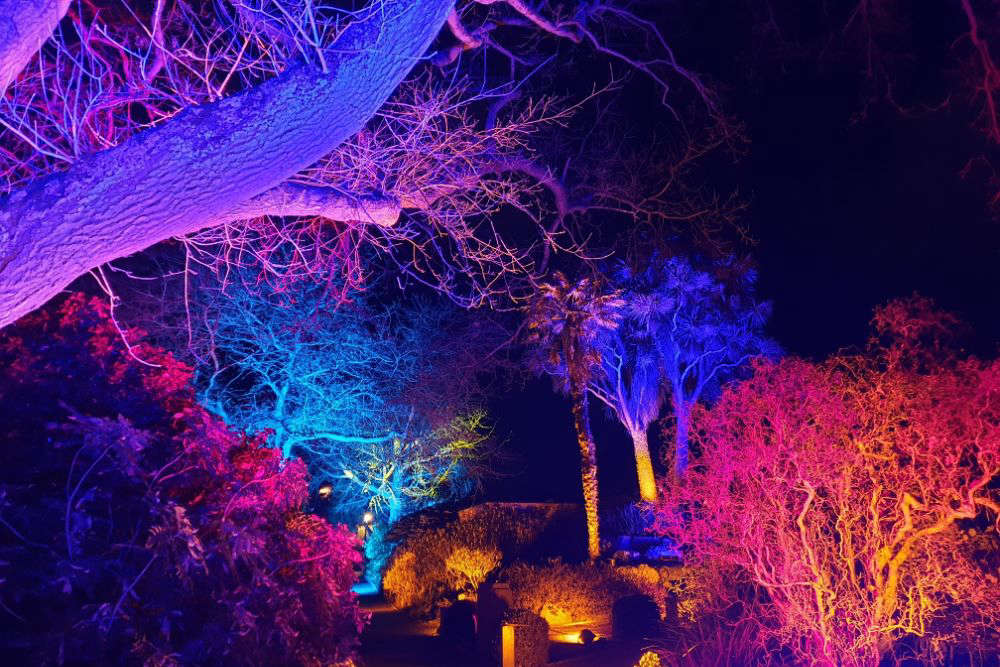 Credit: Government of Jersey
Howard Davis Park will be the venue for a light and sound show this month.
Jersey's first park illuminations event, 'Dreaming Trees' will see trees transformed into colourful displays during the half term holidays.
Organisers say the aim is to get us to 'see trees in a different light'.
Bruce Labey, Senior Operations Manager of Parks, Gardens and Cleaning Services said:
"The aim of the Dreaming Trees is to get people to look at trees in a new light, literally. The science that has been published over the last 20 years about how trees communicate, react intelligently and look after each other is truly spectacular and we wanted to draw attention to that in a fun way.
Ahead of the illuminations, we have provided schools with free learning packs linked to the local curriculum to share the latest mind-boggling research findings. Trees are so important to all of our futures but especially to children."
Images sent in by local children will be projected on to the refurbished Howard Davis Hall.
The lights will go on between 6-9pm from Sunday 12 February until Sunday 19 February.
Entry will be free.