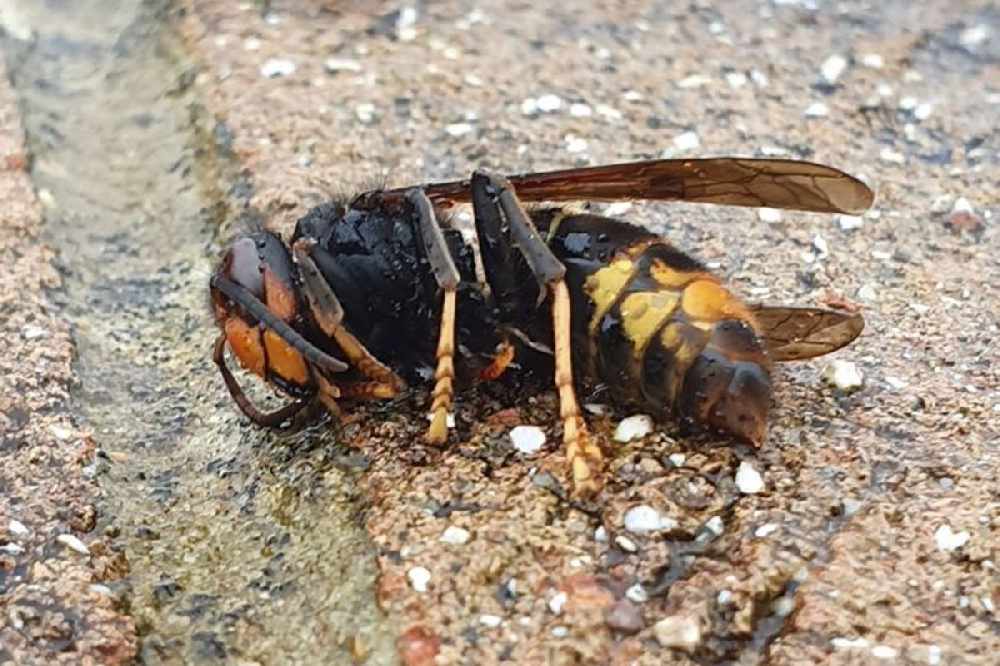 This photo was shared on the Jersey Asian Hornet Group Facebook page
The first Asian Hornet Queen of 2020 has been found. It was reported by a member of the public in St Brelade on Sunday.
It is believed to have been disturbed from hibernation.
83 Asian Hornets nests were found in Jersey last year.
The invasive species first arrived here in 2016. 17 nests were destroyed the following year, and 55 in 2018.
The hornet hunters are urging people who see any queens to report it, so they can work to prevent the invasive species from spreading.
"Please be vigilant - the queens may be hibernating in sheds, lofts and even (like queen wasps) in the folds of curtains! If you find anything of concern please call 441633, or email [email protected] with a photograph, if possible."
There more details about identifying and reporting Asian Hornets - including a free Hornet Watch App - on the Government of Jersey website.