Firefighters are working to extinguish a fire at a business in St Helier.
Pizzeria Romana on York Street has been cordoned off while emergency services deal with the fire.
Three fire engines and the service's aerial platform are being used to tackle the blaze.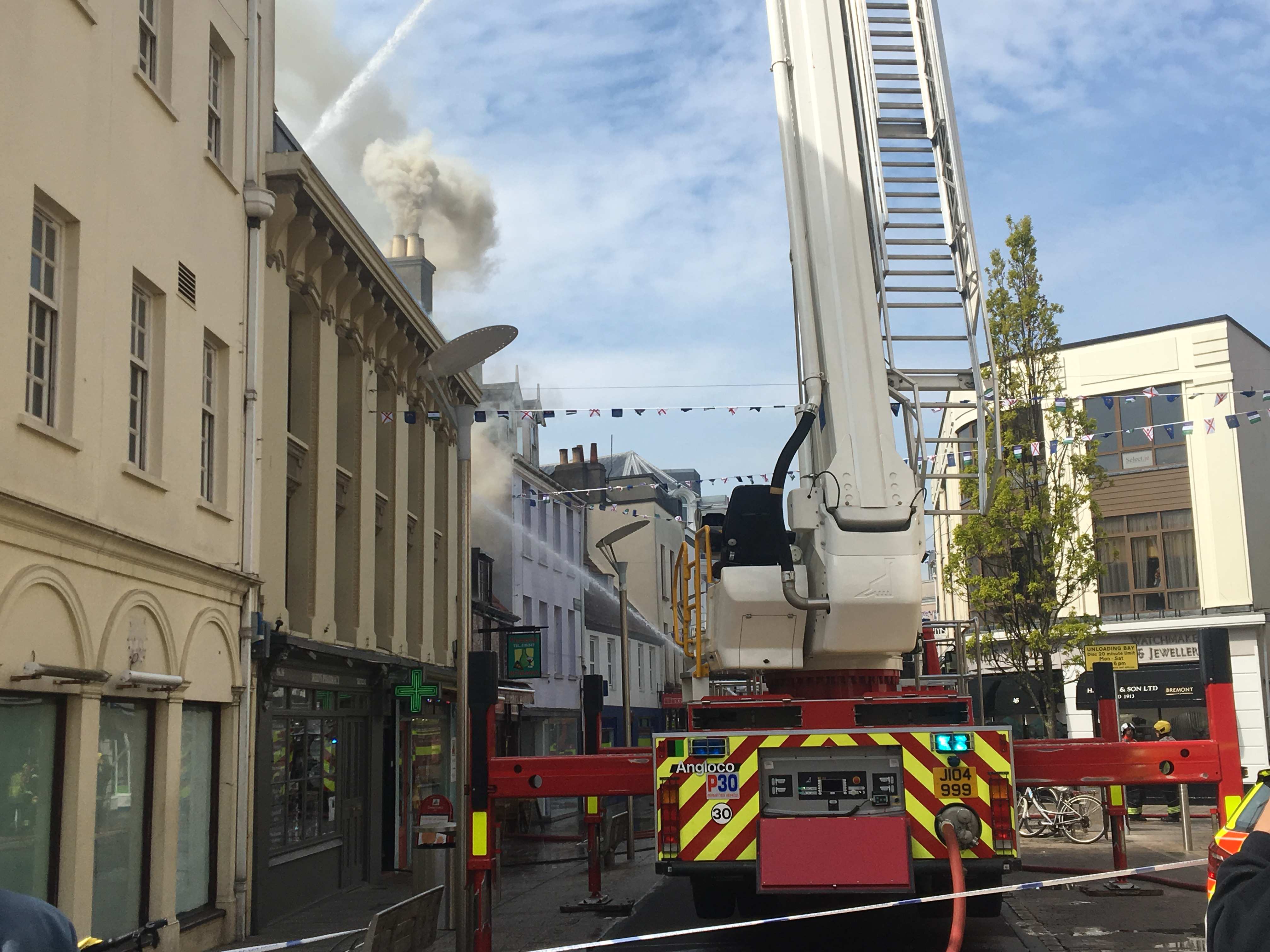 Neighbouring roads have also been closed and traffic is being diverted.
Emergency services were called just after 2:15 pm this afternoon.
Nearby residents have been warned to close their windows because of the smoke that's covered town.
@JsyFire have advised that residents in Sand St & Gloucester St, should close their windows because the fire in Sand St /York St is generating a lot of smoke. Fire crews are there now working on the fire.

— States of Jersey Police (@JerseyPolice) April 15, 2019
The Department of Growth, Housing and Environment says motorists parked in the nearby Sand Street car park are able to exit, but not enter the multi-storey because of the incident.
York Street, Broad Street and Charing Cross all remain closed - but Seale Street, Sand Street and Castle Street have since re-opened.
Jersey Fire and Rescue say they've begun investigations into the cause of the fire, which is not yet known.
Operations in York Street starting to scale down now though disruption may continue for a while. Units being moved back to base so their kit and critical supplies can be cleaned, checked and replenished. Investigations into cause underway. Thank you @JerseyPolice @JsyAmbulance

— Jersey Fire & Rescue (@JsyFire) April 15, 2019
Pizzeria Romana has posted a message on social media after the fire.