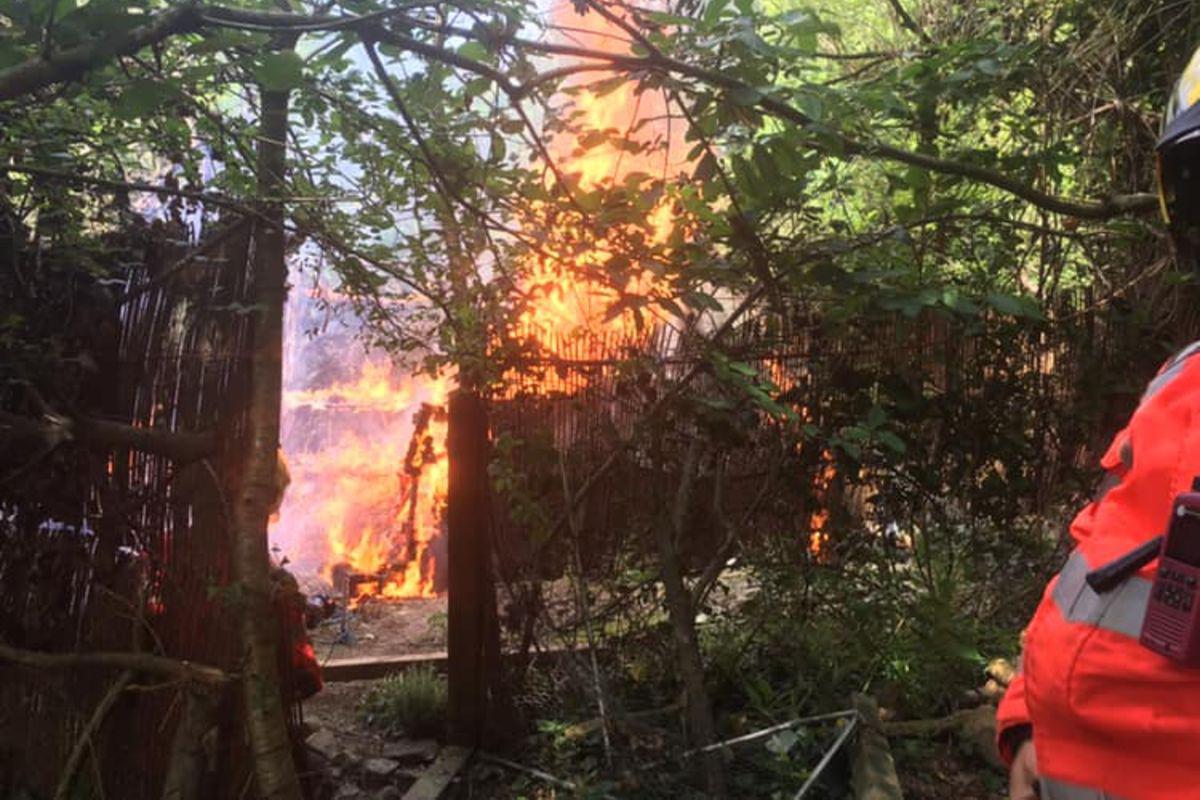 Image Credit: Jersey Fire and Rescue.
Firefighters have been extinguishing a blaze that broke out in a St Saviour outbuilding.
Jersey Fire and Rescue's Blue Watch were called out to the 'remote' area between Grainville School and Wilkes Gardens just before 2pm on Thursday afternoon.
In a post on the service's Facebook page, it says no one was injured and Police are currently working to determine what caused the fire.