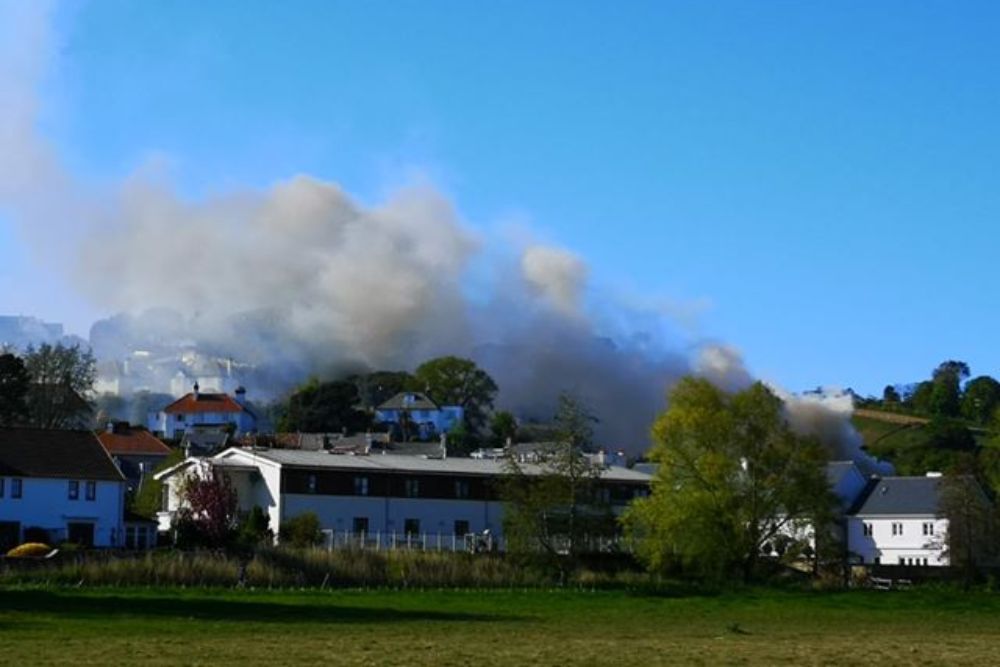 Image Credit: Andy Coutanche
Jersey Fire and Rescue say they've brought a field fire under control in St Peter.
Jersey Fire and Rescue attended the scene just after 5pm after smoke was seen billowing across the western parishes.
15 firefighters and three fire trucks are still on scene to dampen down the area and make it safe. There were concerns that it could spread to nearby properties.
Rue du Craslin is still closed and islanders are asked to avoid the area to maintain social distancing.