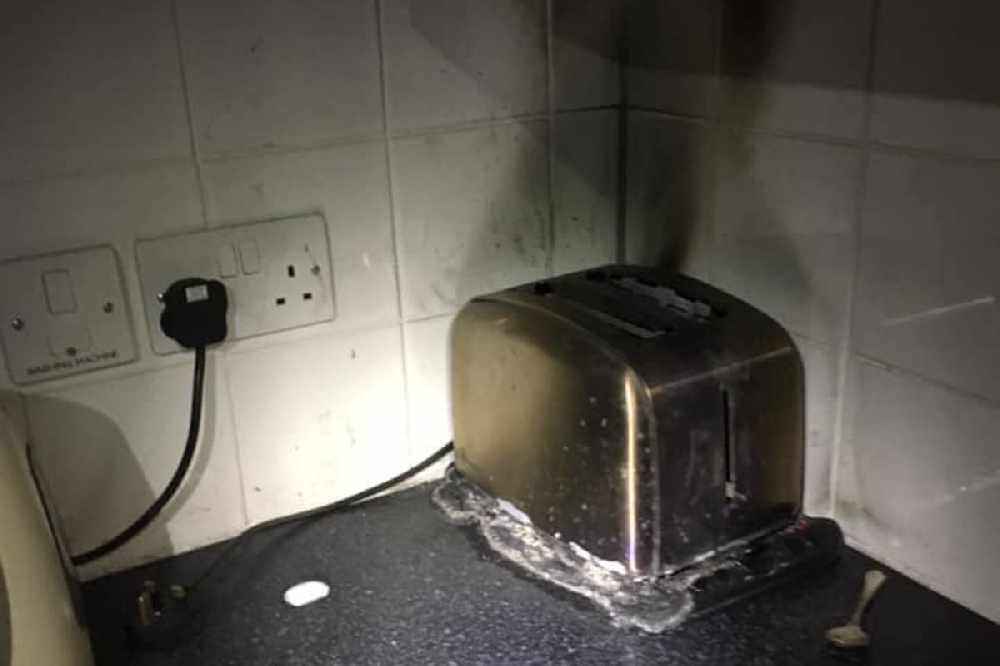 A Jersey Fire & Rescue Watch Commander has praised the residents of Windsor Court who helped to stop a kitchen blaze from developing into a much more serious event.
12 firefighters were called out to the fifth floor flat of the high-rise last night to tackle the fire, that's thought to have been caused by an electric toaster.
Residents on the same floor initially used a CO2 extinguisher before evacuating, which knocked back the fire without fully putting it out.
Jersey Fire & Rescue then took over, with two firefighters going into the building with breathing apparatus to fully extinguish the fire.
"Watch Commander Bailey-Walker would like to commend the quick-thinking actions from the individual concerned in selecting the right extinguisher to deal with the fire prior to exiting the property, this prevented the fire from taking hold and developing into a much more serious event."
Although the toaster was clearly involved, a clear cause has yet to be fully confirmed.
No-one was injured.