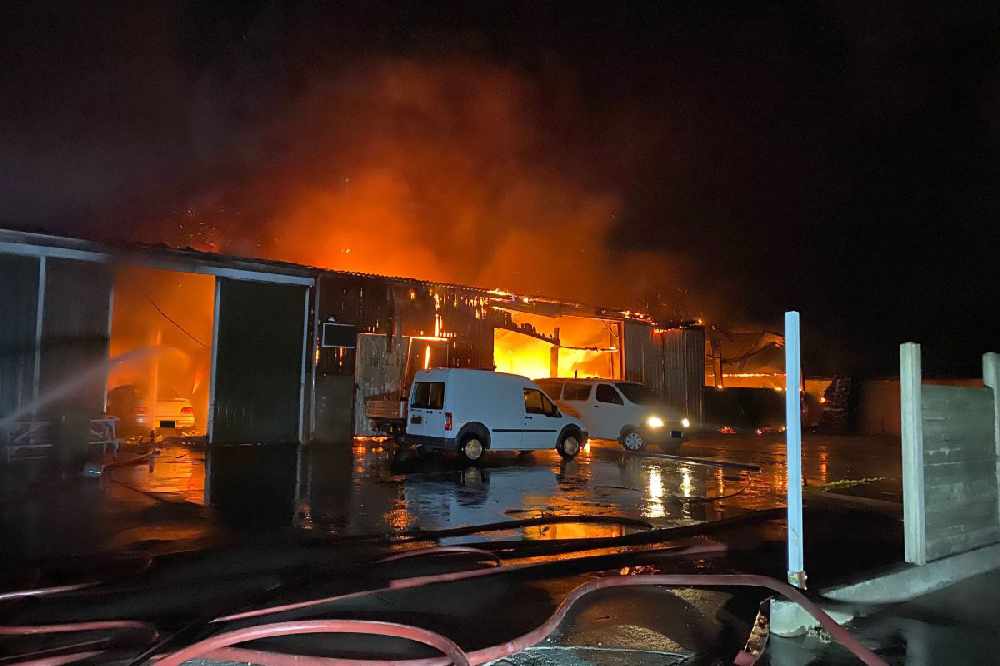 Livestock had to be moved to safety after a fire broke out at Woodlands Farm overnight.
Firefighters were called to the commercial units in St Helier at 10.37pm.
At its height, 26 officers and four engines were on the scene, along with police and ambulance. No people or animals were hurt.
JFRS says the intense fire spread rapidly to neighbouring units and crews were faced with the challenges of the unknown and mixed contents of each unit, along with an insufficient water supply.
The service has praised the quick action of the owners who were able to advise on the flammable liquids kept on the sites so that they could be moved.
Station Commander Ryan Hall said: "Praise is well-deserved for the quick actions moving the livestock to a place of safety, and information from on scene staff gave crews critical information on the hazards present so that we could react quickly to remove these and improve the safety of our crews working in these challenging conditions."
The cause of the fire is being investigated.