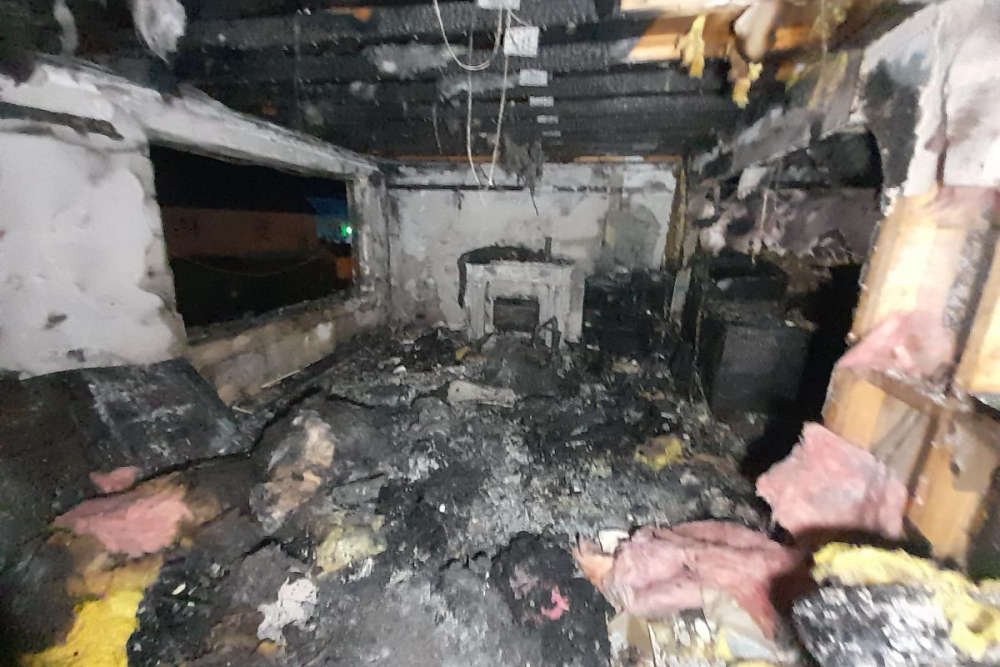 Credit: Jersey Fire & Rescue
The home-owners were woken by their smoke alarm in the early hours.
Two fire engines with nine firefighters and six on-call crew were called to the St Saviour property at 3.50am (8 September).
When they arrived a 'fully developed' fire had engulfed the first floor of the home.
The crew managed to knock back the fire before going inside with breathing apparatus and fully extinguishing the fire.
No one was injured.
The fire service says the incident highlights the importance of having a working smoke alarm.
The cause of the fire is still being investigated.