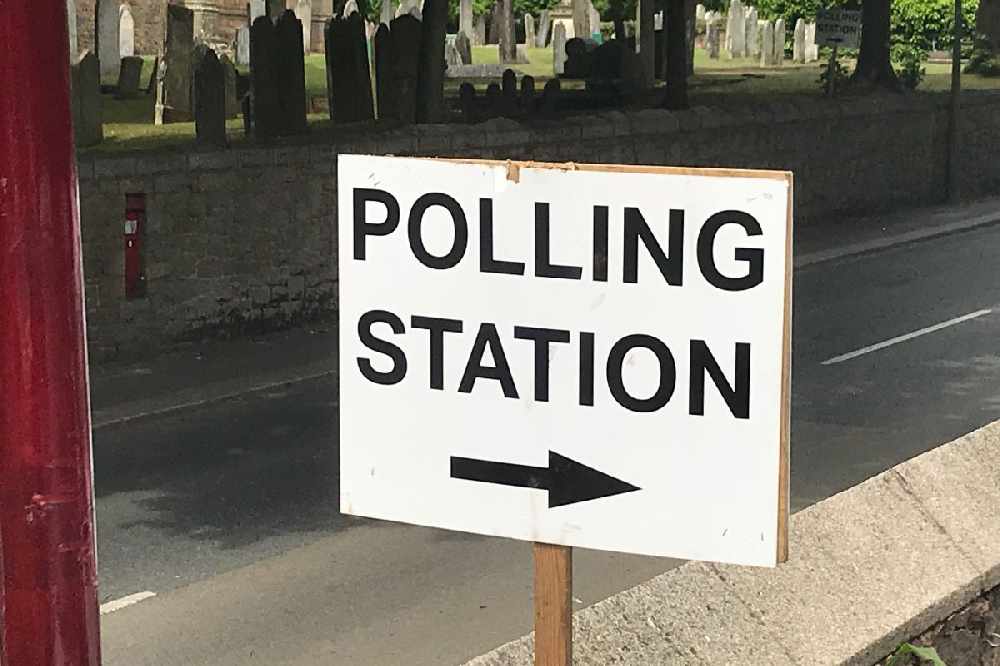 Plans to overhaul the way we elect our politicians in Jersey will be debated in February.
The proposition from the Privileges and Procedures Committee was originally announced in April and met with some opposition from the island's Constables - who would lose their automatic rights to sit and to vote in the States Assembly.

A banner put up by the Constable of Trinity outside his parish hall, which was later amended to take a more neutral stance.
Now the ideas, which include removing the office of Senator, have been re-submitted.
If approved, the island will be divided into nine voting districts each represented by five or six deputies.
PPC says its 'extensive consultation throughout 2019' which included presentations in every parish and independent research have shown support for the proposals.
*89% of focus group participants were in favour of adopting the PPC proposal in its entirety.
*74% of respondents to a survey were in favour, with those under 40 more likely to support the proposal (87% compared to 69% of over 60s)
Deputy Russell Labey says the main aim of the changes is to establish voter equity.
"We want to even it up. That means some people who are currently over-represented ceding a little more of the power they have to those who are under-represented. That means everybody has a fair vote for the first time in the island's history."
The revised proposal does include an option for a referendum.:
"If the States want to go for and option of a referendum that will take another six months, but I want to get it done and dusted before the end of 2020. If we are going to change our electoral system we have got to change everything one year before our next elections which are in 2022."
"If we go for a referendum we have got to abide by the result and I am confident that this would win, if people come out and vote for it."
---
How will it affect me?
We've put together an interactive map showing how the voting districts could be overhauled. Just click on your area to find out more:
If approved, the new constituencies - each representing around 11,500 people - would be:
Central
East
St. Brelade
St. Clement
St. Helier Central
St. Helier North
St. Helier South
St. Saviour
West
---