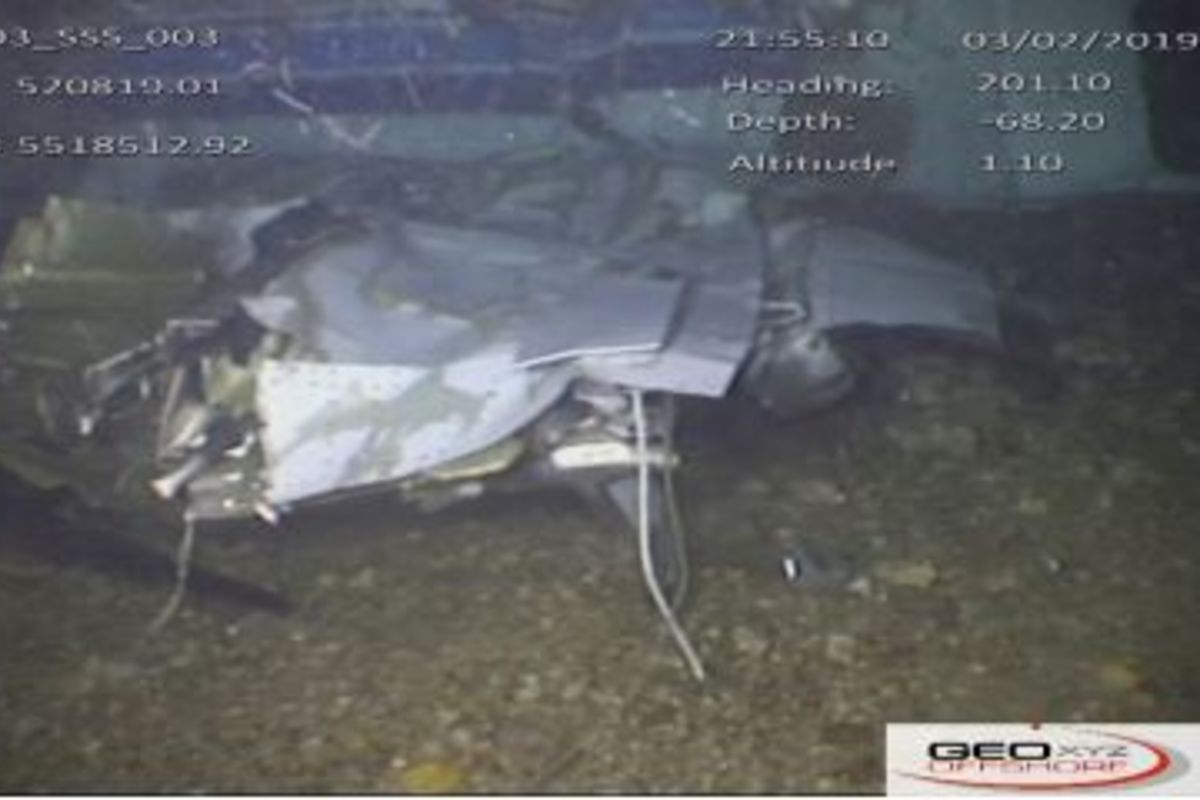 A preliminary report on the plane crash north of Alderney that killed footballer Emiliano Sala and pilot David Ibbotson has revealed the aircraft's final movements.
The report outlines the facts of the crash, that happened on 21st January 2019.
Data from two independent radars in Guernsey and Jersey shows that the plane turned, rose and descended several times to avoid rain on the journey from Nantes to Cardiff.
It then appeared to make a 180 degree right turn and drop around 7,000 feet north of Alderney.
"At about 2015:30 hrs, N264DB started to make a gradual left turn, which was followed at about 2016:10 hrs by a right turn of approximately 180°. During this turn, data from two independent radars (Guernsey and Jersey12) showed the aircraft descend to an altitude of about 1,600 ft at an average rate of approximately 7,000 ft/min.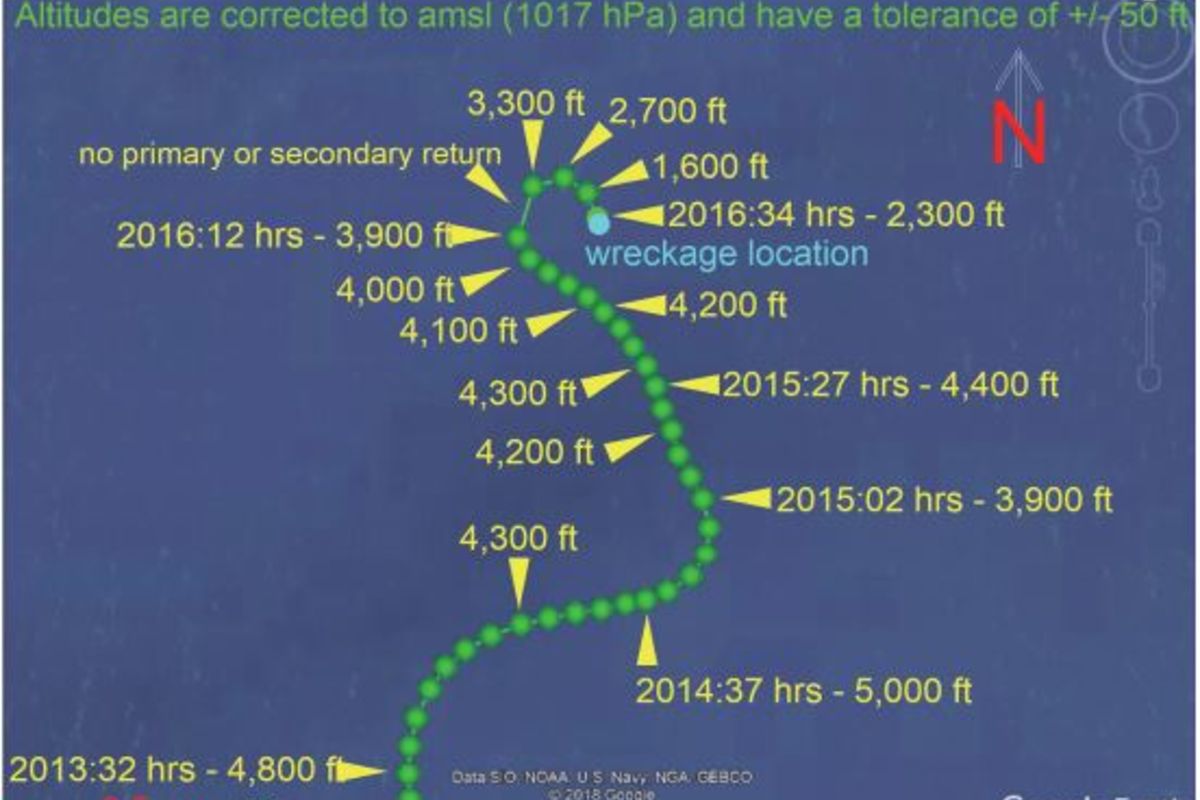 A few seconds later (at 2016:34 hrs) the final secondary radar return was recorded, which indicated that the aircraft may have climbed rapidly to about 2,300 ft. Two more primary radar returns were recorded, timed at 2016:38 hrs and 2016:50 hrs respectively, but it is not yet known whether they represent valid returns from the aircraft."
More images of the plane wreckage have also been released.
Mr Sala's body was found held in place by the wreckage after the private search on 6th February, but the body of Mr Ibbotson has yet to be found.
"From the ROV video examination it was possible to establish that the aircraft was extensively damaged, and the main body of the aircraft was in three parts held together by electrical and flying control cables. The engine had disconnected from the cockpit area, and the rear section of the fuselage had broken away from the forward section adjacent to the trailing edge of the wing. The outboard section of both wings, tail plane and fin were missing.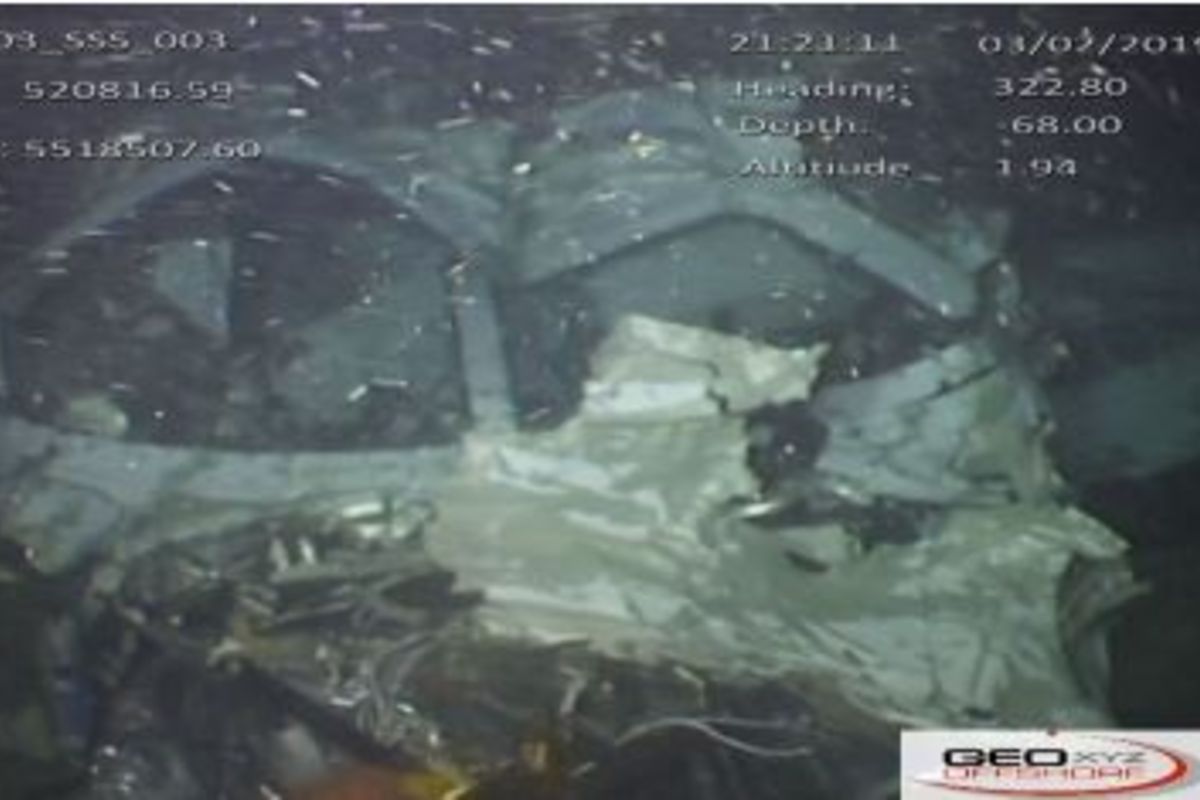 "In the days following the accident two seat cushions, an arm rest and possible skin from the fuselage washed up along the coast of the Cotentin Peninsula, France. A seat cushion also washed up in Bonne Nuit Bay on the north coast of Jersey."
The investigation will continue to examine all reasons as to what might have contributed the accident, which includes:
Refine the analysis of the radar information to try and understand the last few minutes of the flight
Assess the possible implications of the weather conditions in the area at the time of the accident.
Analyse video from the ROV (Remotely Operated Vehicle) to determine the aircraft attitude as it entered the water.
Consider the regulatory requirements surrounding the flight including airworthiness requirements, aircraft permissions and flight crew licencing.
The AAIB says a final report will be published 'in due course'.